Lean carrot cakes with nuts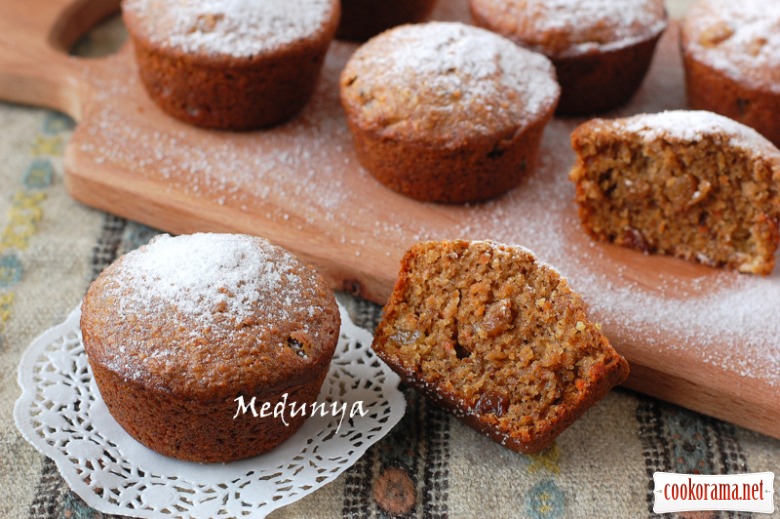 Ingridients
250 g.
250 g.

олія соняшникова (refined)

125 g.
150 g.
20 g.
200 g.
100 g.
300 g.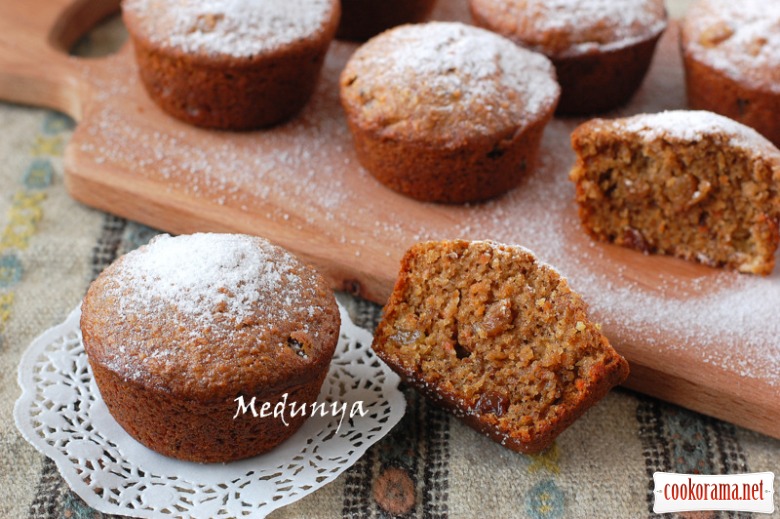 Delicious, friable and flavorful cakes, although lean.

PREPARATION:
Peel and chop carrot. Add juice, oil, sugar. Mix in processor to get smooth mass.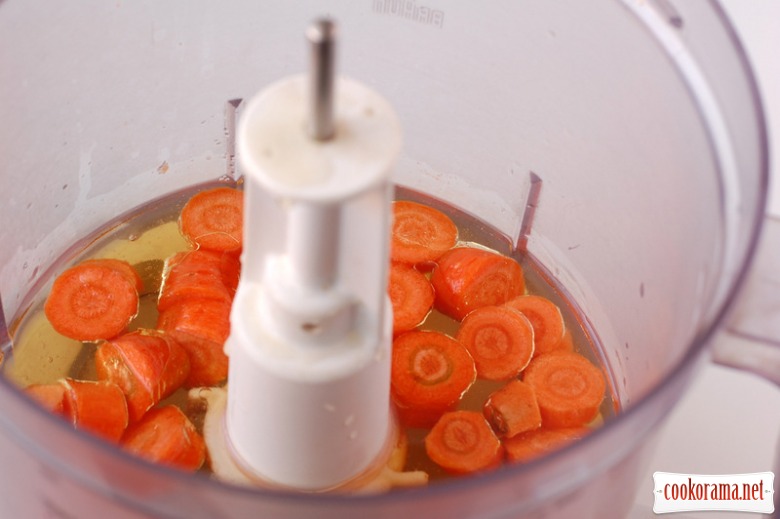 Add grinded nuts, flour and baking powder.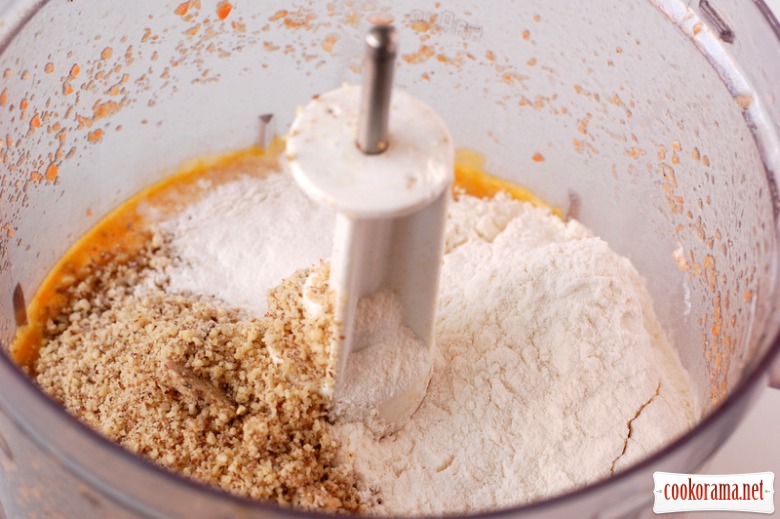 Mix raisins in. Blatter – like thick sour cream.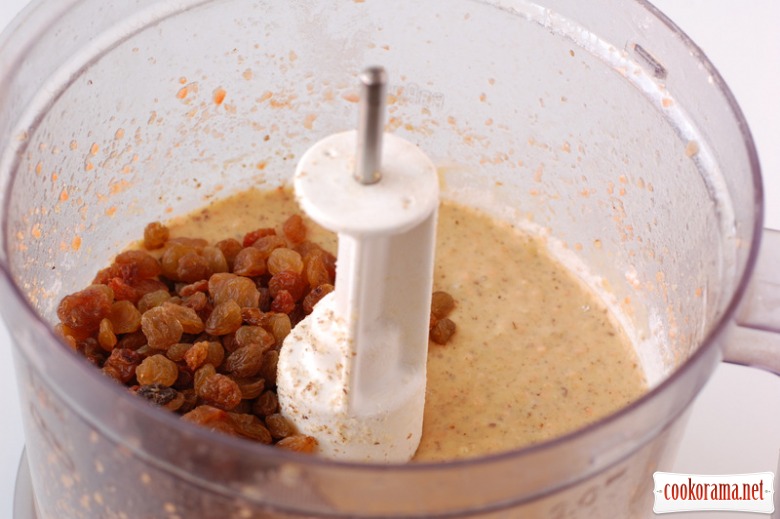 Spread blatter in greased molds for cakes.
Bake for 15-20 min at 190℃ till golden color.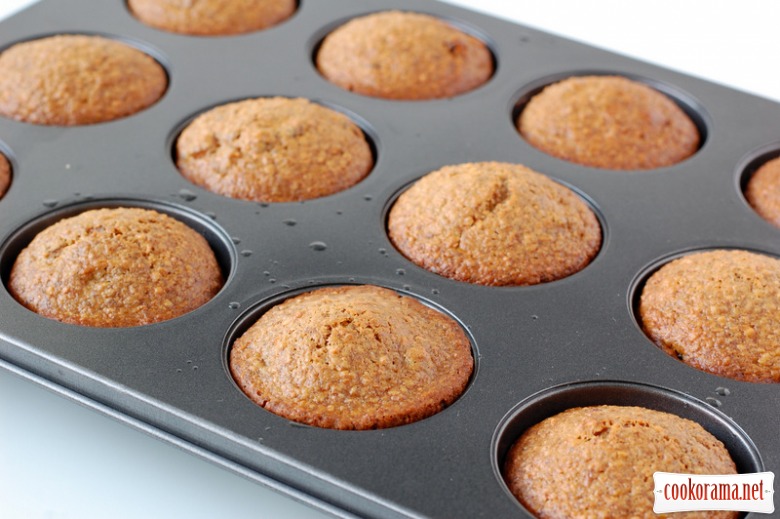 Sprinkle ready cakes with sugar powder.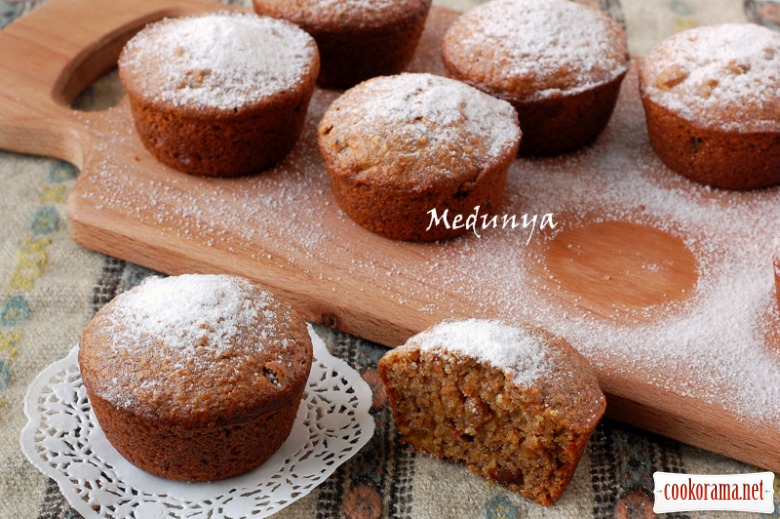 Bon Appetite!