Cake "Basket"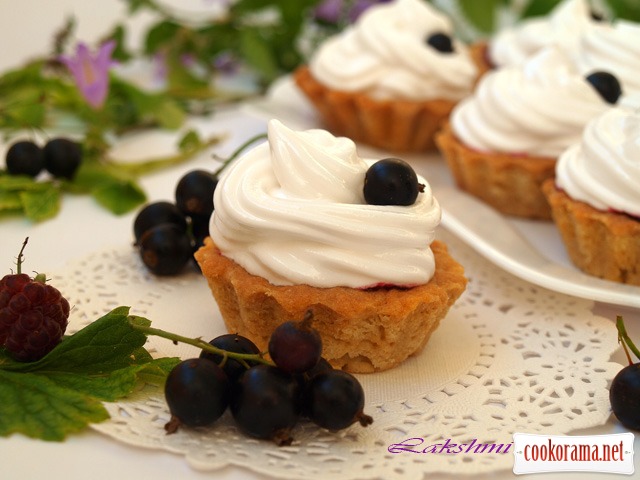 Ingridients
Dough
100 g.
1 шт.
100 g.
100 g.
10 g.

baking soda (hydrated with vinegar)

5 g.
400 g.
Cream
5 g.
20 g.
70 g.
4 шт.
300 g.
Ingridients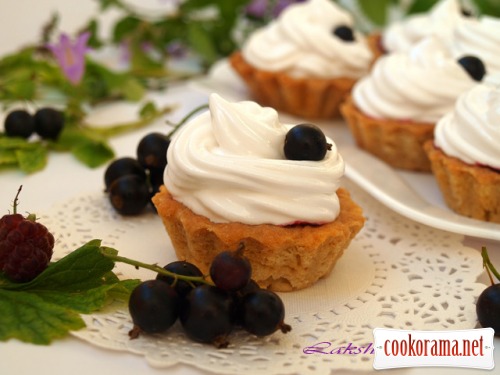 Another childhood memory… How I loved those cakes. Always asked my mother to buy me, especially like to eat cream on top of the cake. Surprisingly, despite my fears, I made cream from the first time.

Preparation
You can also use ready rubbed berries with sugar or any jam.
Pull out butter and margarine in advance from the refrigerator, to become soft. Knead dough. You`ll need a bit more than 2 glasses of flour.
Spread dough into molds. I have 18 molds, so I put a lot of dough. But I could bake in 2 stages, and then the baskets will be deeper, more filling, but I enjoyed them like this.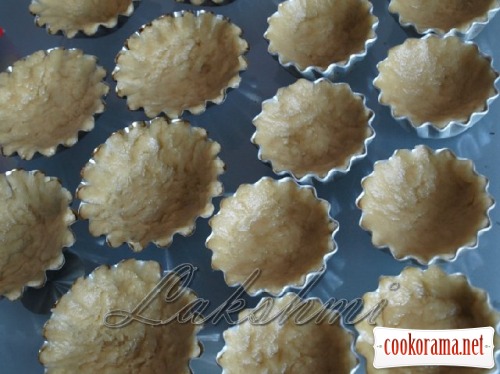 Bake the baskets in the oven at 180 degrees till lightly golden (15min). Take out from the oven, cool them and pull out from the molds. The dough is fat, so we don`t need to grease the molds, baskets are removed easily.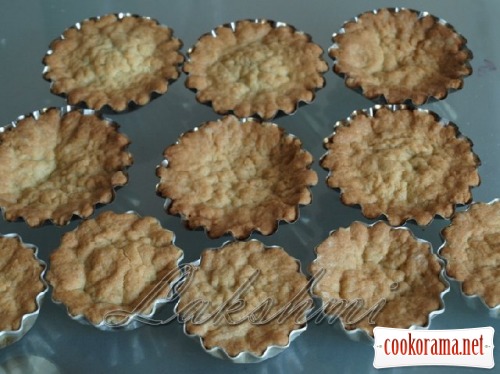 Prepare a cream.
On low speed mix whites toll thick foam. Simultaneously cook syrup from 1, 5 glass of sugar, 1/3 glass of water,1 tbsp of vinegar: mix all the ingredients and cook for 7-8 min after boiling. Carefully add boiling syrup into mixing whites, add lemon acid, mix for another few minutes. We will have glossy cream.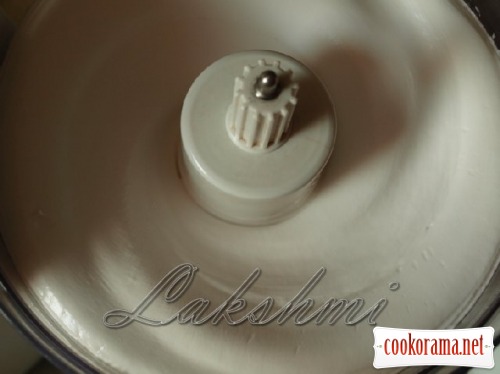 Mix berries with sugar (can be a mixture of berries, or separately) and put in each busket.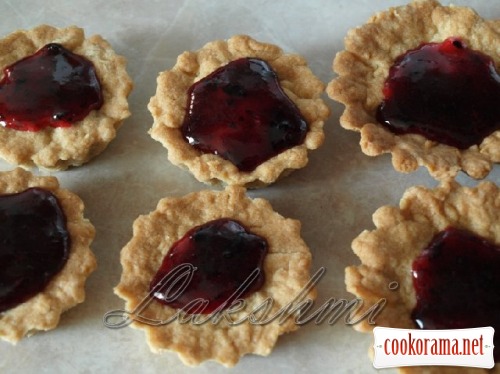 Fill pastry bag with cream and make figures on top of the berry filling. Put in the fridge. You can decorate with berries.
Very tasty.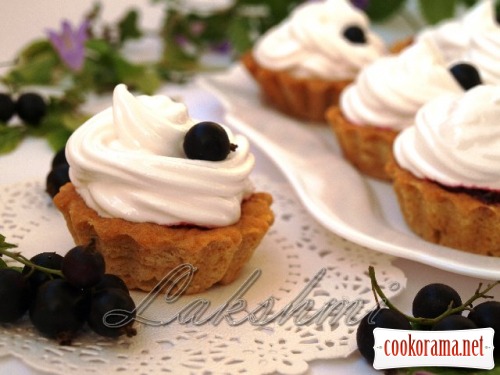 Bon Appetite!!!