Pumpkin Tiramisu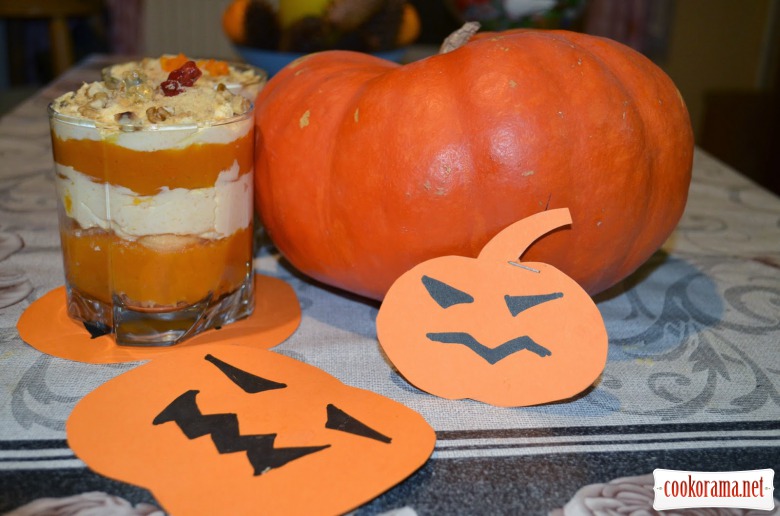 Ingridients
900 g.
250 g.
250-300 g.

orange juice (can be as fresh or purchased)

100 ml

nuts (any of your choice: pistachios, hazelnuts...)

100 g.

savoiardi (it can be replaced with oun biscuit or cookies)

5 spoon
2 шт.
Preparation
1. Peel pumpkin, remove cord, dice it. Shift in saucepan, in which it will be boiled, add orange and lemon juices, sugar, two whole cloves. Stir, put on heat. Do not cover, otherwise you get excess liquid. Boil till evaporating of juice, pumpkin becomes soft. Almost at the end of boiling add ground cloves. Cool finished pumpkin cream, before you prepare puree from it using a blender, remove cloves (!).
Note:
, if by chance

, you have stocks of pumpkin jam, then you already have half of this dessert.
2. Grind curd until smooth in a blender. If your kitchen doesn`t have such a helper, the cheese can be ground by «antiquated» way — through a sieve or meat grinder. Next, mix cottage cheese with mascarpone, sugar-powder (to taste) and vanilla sugar. Add to this mass 2 tablespoons of pumpkin cream, dessert flavor with it is more fun.
3. In the wide glass lay our constituents by layers. At the bottom of the glass — nuts, then — pumpkin, cookies, pour a small amount of liquor, curd, pumpkin, curd, and last bar — sprinkle with cookie crumbs and nuts.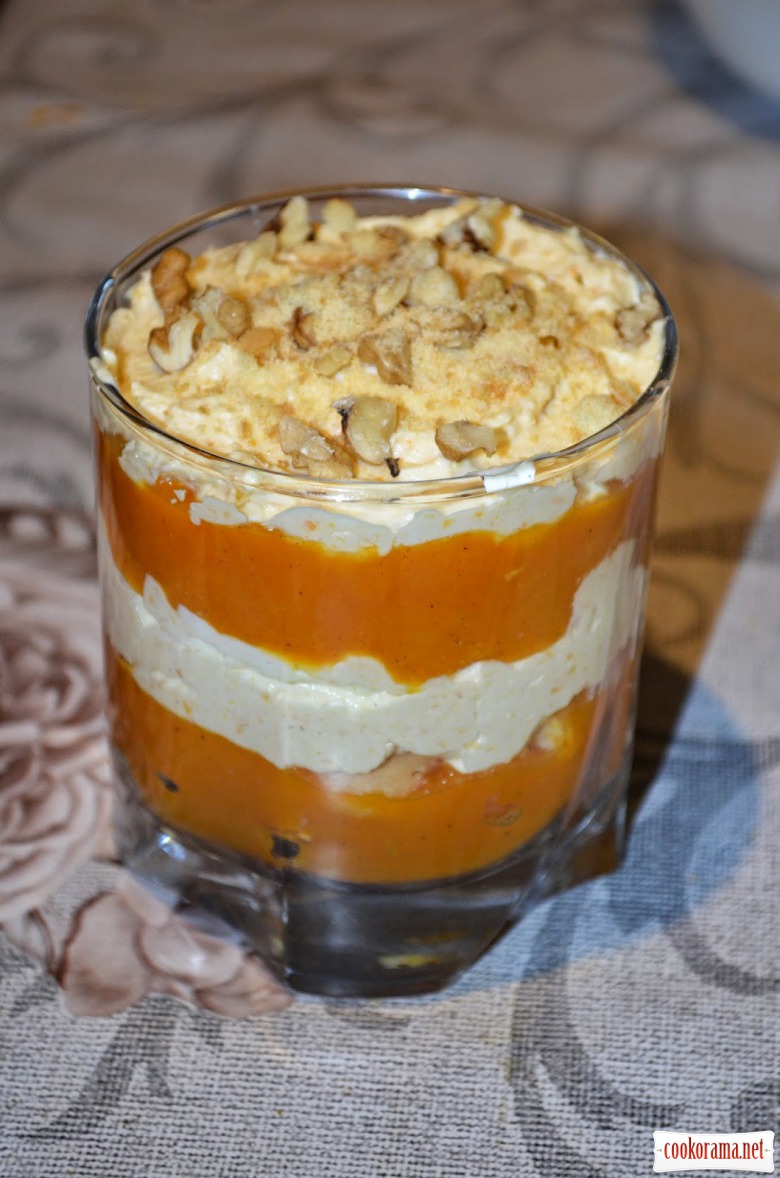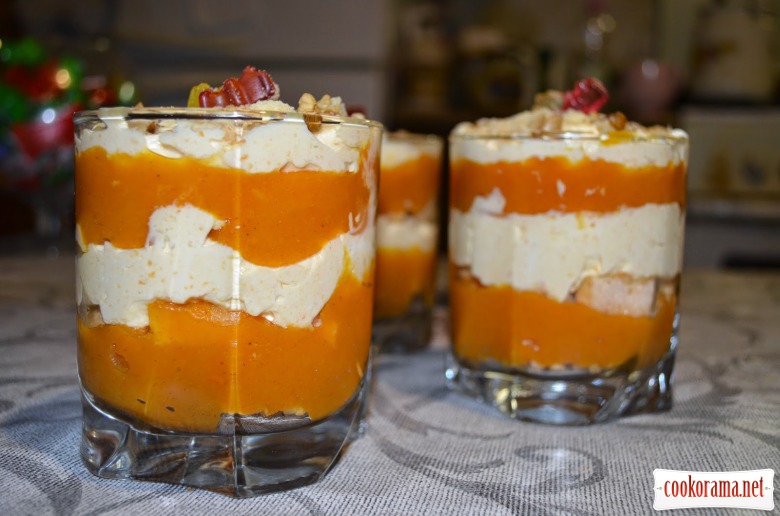 880

08 December 2014, 18:33