Tiramisu on custard (without raw eggs)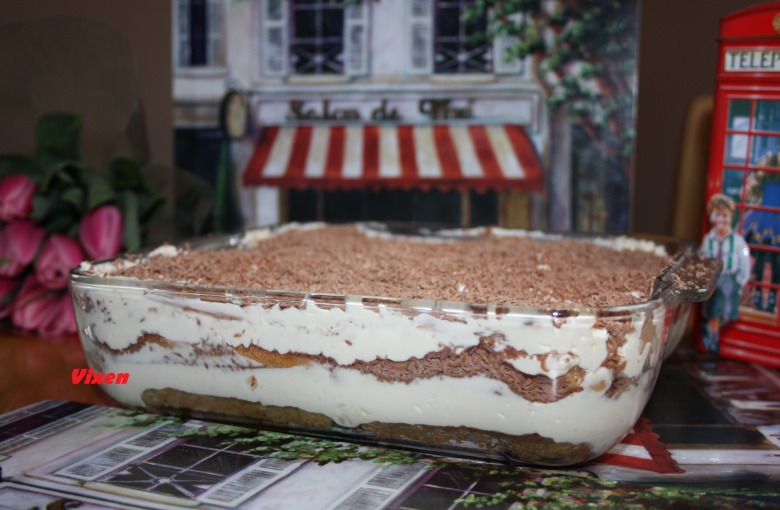 Ingridients
250 g.
250 g.
200 ml
100 g.

cognac (liquor, cognac, rum)

1-2 spoon
Tomorrow we celebrate Mother's Day, so I decided to cook something delicious for dessert for a festive table

congratulations to all moms on Cookorama!!!


Unlike traditional tiramisu, which use raw eggs, this recipe contains custard, so it can be given to children or people who are allergic to white.
Choose alcohol according to your taste (I personally like cream-coffee liqueurs, which are in harmony with chocolate)

Preparation
Recipe of custard exhibit separately, worth a try, is a real traditional English recipe main sweet hot sauce for baking and puddings. See Recipe«Custard or creme anglaise»
cookorama.net/uk/blog/solodki-sousy/spravzhnij-zavarnyj-krem-custard-or-creme-anglaise.html
custard can be baked, and you get the cream brulee, another delicious dessert. Even French, with their exquisite pastries and desserts still call the custard: English cream

Mix mascarpone with custard to smooth mass. Boil strong black coffee (natural tastes the best, but you can use instant), add alcohol.
Dip cookies (fingers) for tiramisu by one in coffee, very quickly (or it wets) and immediately stretch and put in form (cake stand) to fill the bottom completely. On top lay half of cream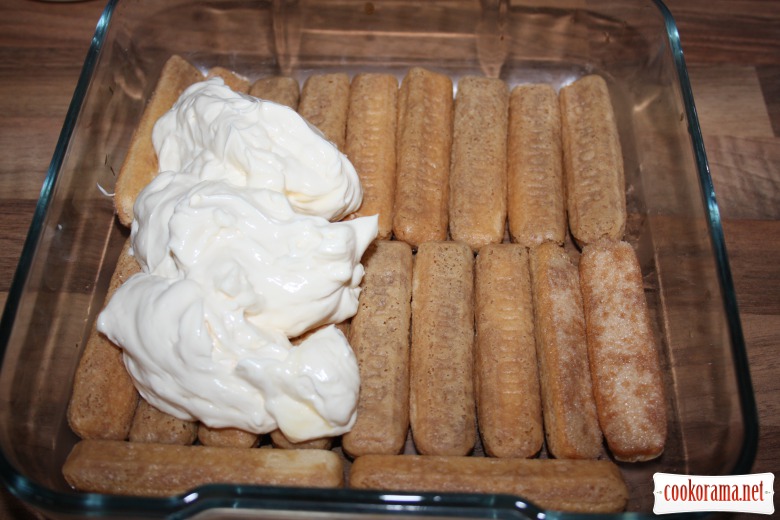 and grate half chocolate on a small grater. At the cream layer again put cookies (dipped in coffee, by one) and the rest of the cream on top (top layer can be laid out using cooking bag / syringe as roses or leaves or waves

Sprinkle with remaining chocolate (ideally to grind in a coffee grinder to a state of «powder ").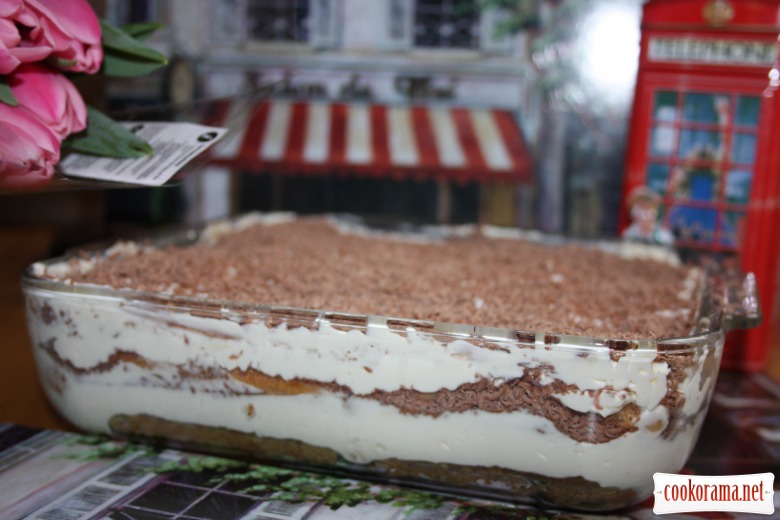 Tiramisu requires little time for "infusion» better all night in the refrigerator, but you can do 3-4 hours.
Bon Appetite!!!
850

14 March 2015, 19:46