Easter cake from ryazhenka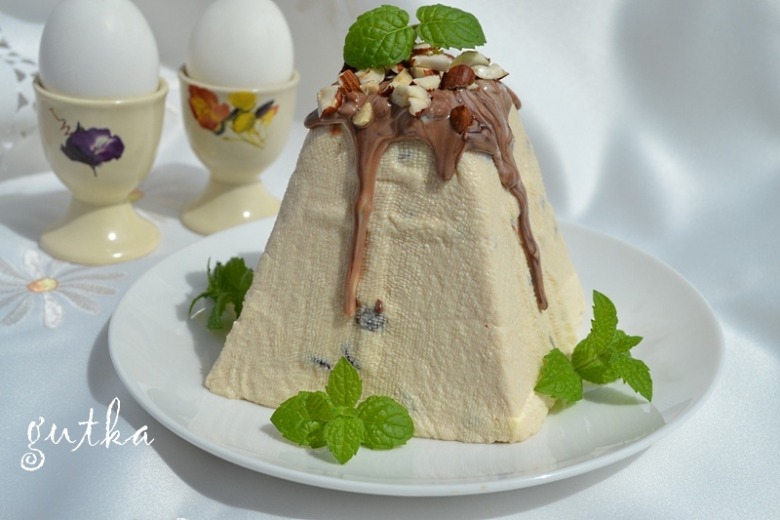 Ingridients
Ingridients
1000 g.
250 g.
100 g.
100 g.
60 g.
Also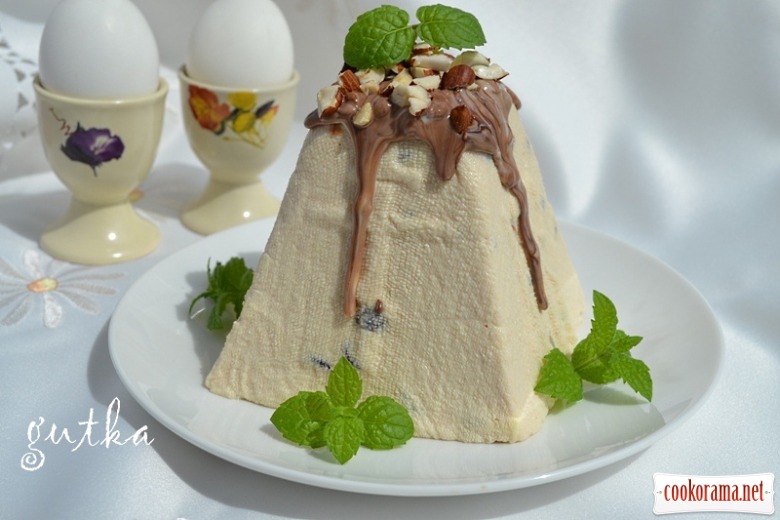 I propose to prepare delicious easter cakes with ryazhenka for the festive table. It has very good color and great taste.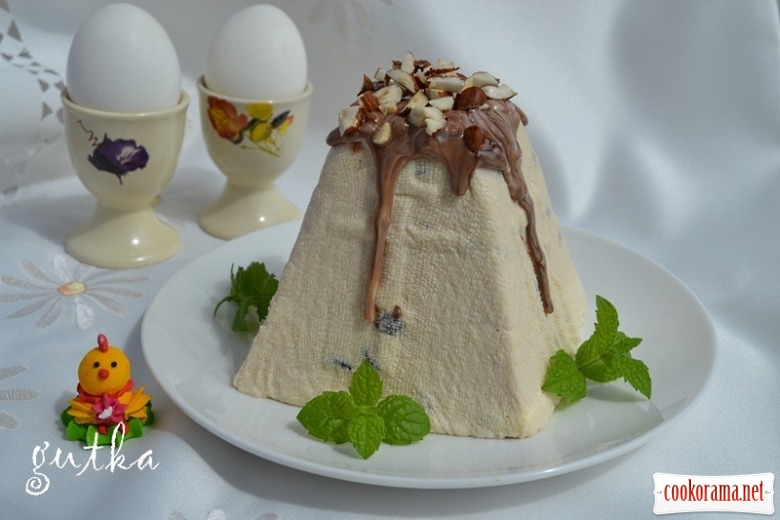 Preparation
At first, in the saucepan mix ryazhenka (mine was 2,5
with milk and put on a low heat, do not stir, wait till boiling, watch when forms whey. Turn off and cool down. Then put in a sieve with cheesecloth (3 layers) and wait to pour out all the whey. You can use it for baking pies or bread. I got such a piece of cheese.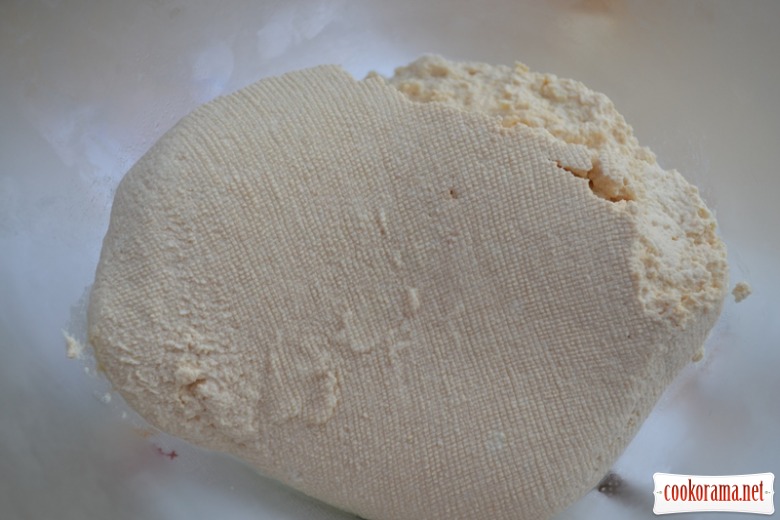 Then everything is simple:
— mix with blender cheese from ryazhenka, sugar powder(to taste), sour cream and butter (room temperature).
— add candied fruits, dried fruits(I had dried cranberries, cuguara, raisins, cherries) mix well and spread in form, covered with cheesecloth, end of gauze wrap up inside and put for a night under the press (I used 0,5 l jar with water).
— ready easter cake decorate with chocolate and grinded nuts.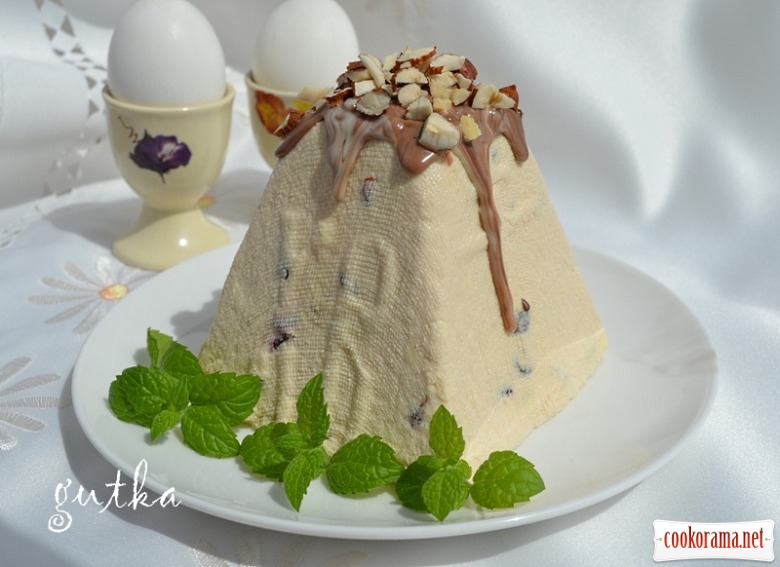 I recommend you to cook it – very tasty and veautiful!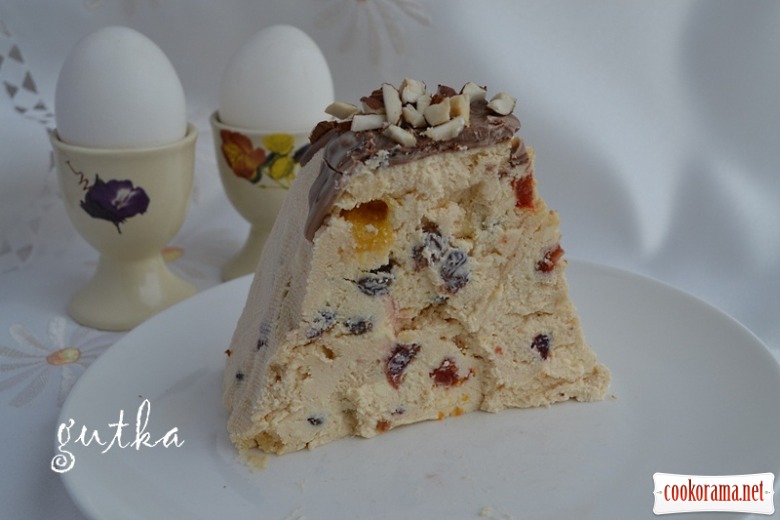 1086

03 May 2013, 12:28