Cottage cheese Easter cake with condensed milk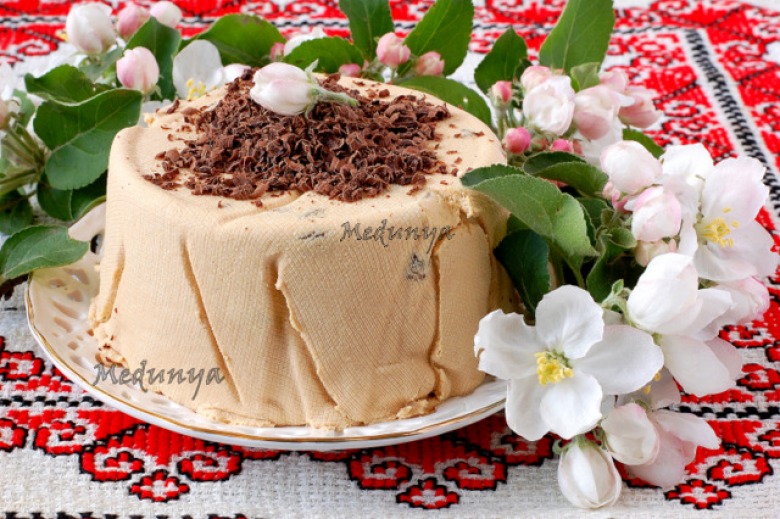 Ingridients
500 g.
200 g.
150 g.
2 шт.
50 g.
150 g.
20 g.
50 g.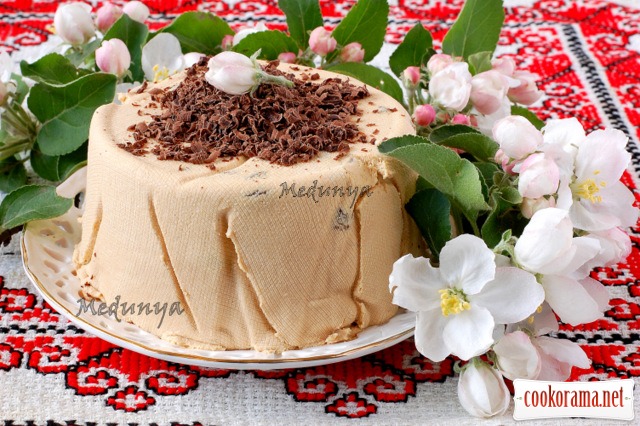 Very tasty and gentle cottage cheese Easter cake with incredible flavor and caramel-vanilla flavor. This cake is worth cooking all the time, not just for Easter!

PREPARATION
Combine fresh curd, vanilla sugar and boiled condensed milk. Grind well using a food processor till smooth mass without clumps.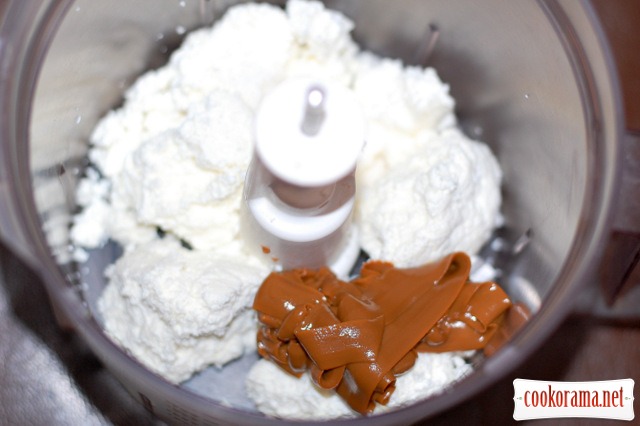 Add sour cream and boiled yolks. Grind well again.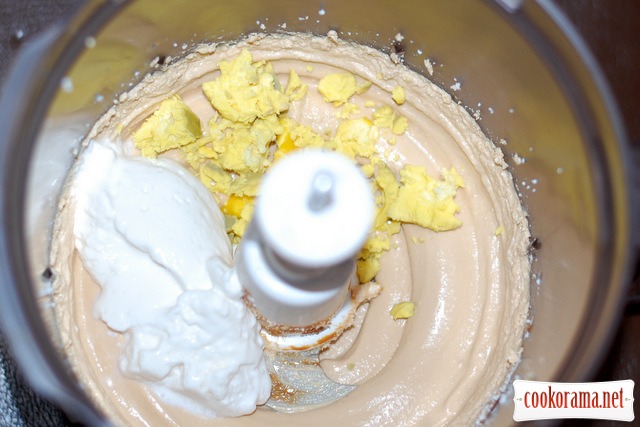 Add washed a nd steamed raisins. Mix with spoon.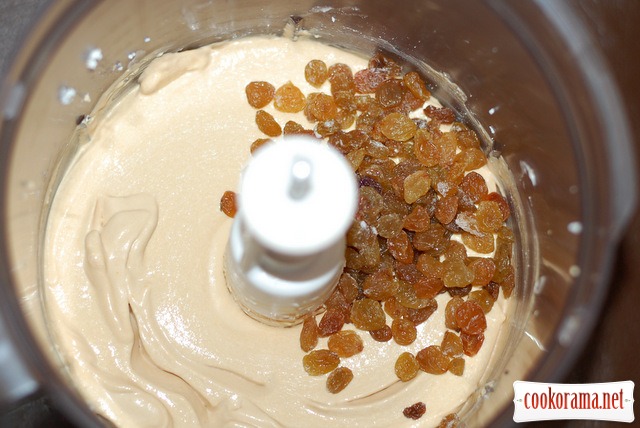 Moisten gauze with water. Cover form with it. Fill form with mass. It`s ok if you don`t have a special form for Easter cake. It won`t influence the taste. Use for this suitable plastic container (I used a bucket from ice cream). Most importantly — pierce with a knife or awl little hole in bottom and sides of this container, where will drain ousted fluid. Put container on the plate and press with some weight(I had not ful 0,5 l jar of water) Put all the form in ther fridge at least for 12 hours. Pour out produced on the plate fluid.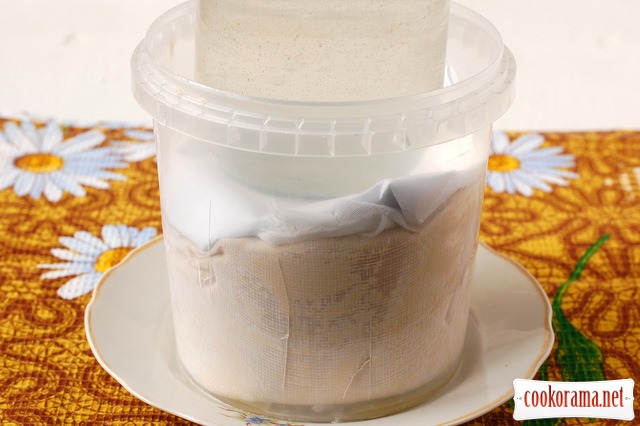 Before serving flip Easter cake on the plate, remove gauze, sprinkle with chocolate,cut into portion pieces.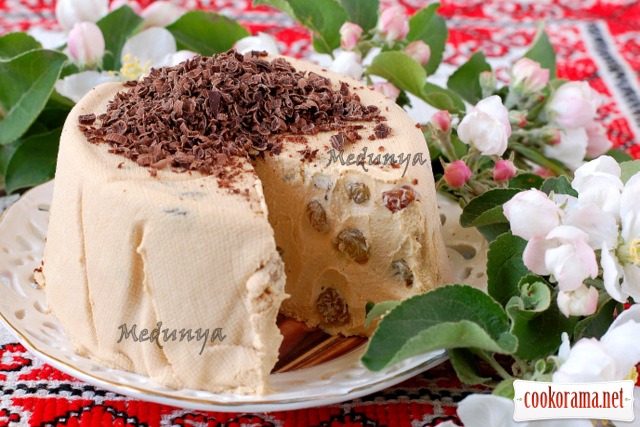 Bon Appetite!
Top of recipe "Cottage cheese Easter cake with condensed milk"