Pannukakku - Finnish pancakes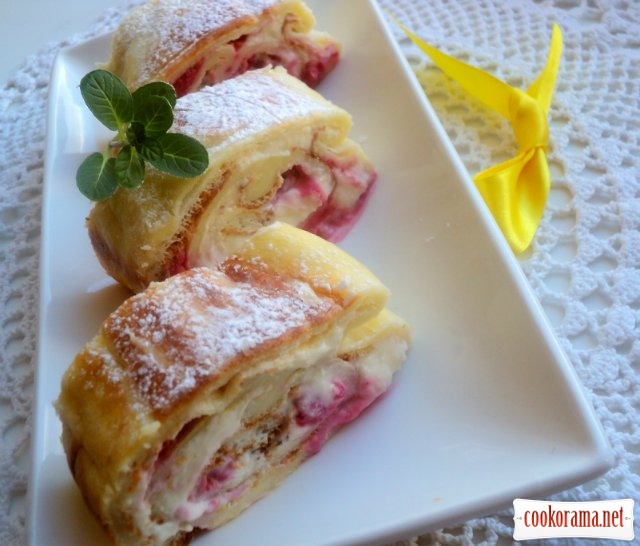 Ingridients
Ingridients
3 шт.
40 g.
500 g.
250 g.
50 g.
5 g.
Filling

cottage cheese (pastelike 9% fat)

200 g.
20 g.
40 g.

plum marmalade (or any other)

200 g.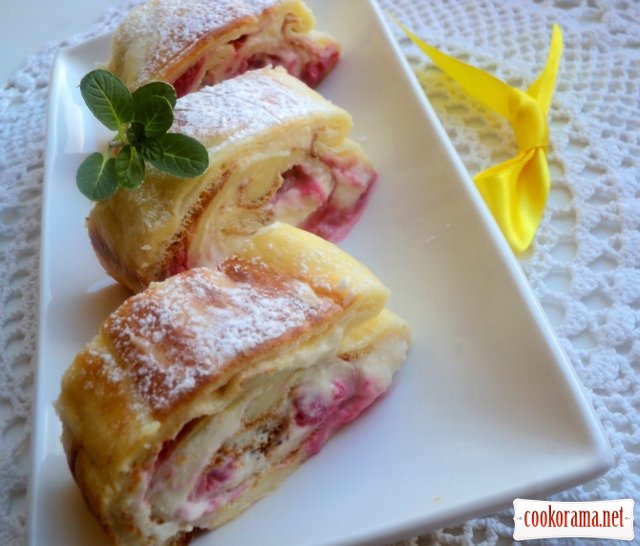 Unusual recipe of baked pancakes. The recipe is useful when there is little time, but you really want pancakes. And here make batter, pour into the pan and free next 15-20 minutes. Finns served these pancakes sliced with cream, raspberry jam and powdered sugar. You can also smear a pancake with any stuffing and roll it.

Preparation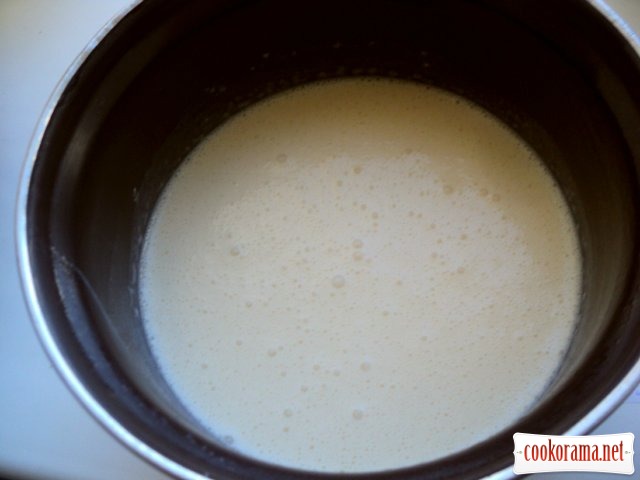 Mix eggs with salt and sugar, add warm milk and flour, mix well, to avoid clumps. At the end add melted butter.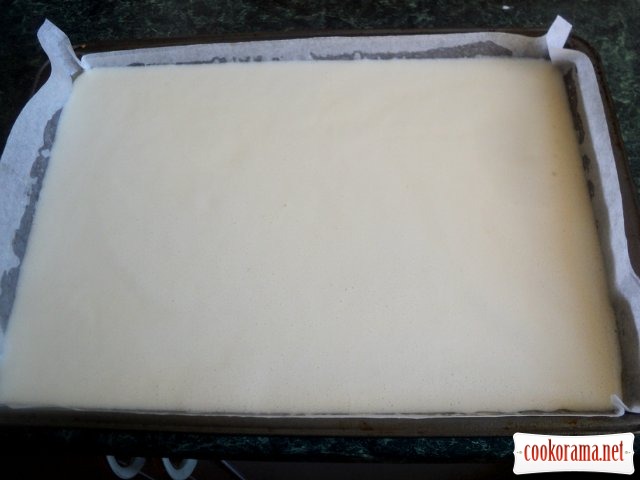 Heat the oven at 200 C. Cover baking sheet (mine is 30х22сm) with baking paper, so that the paper goes beyond the edges, grease with butter. Pour batter and bake for 20-25 min (depends on your oven).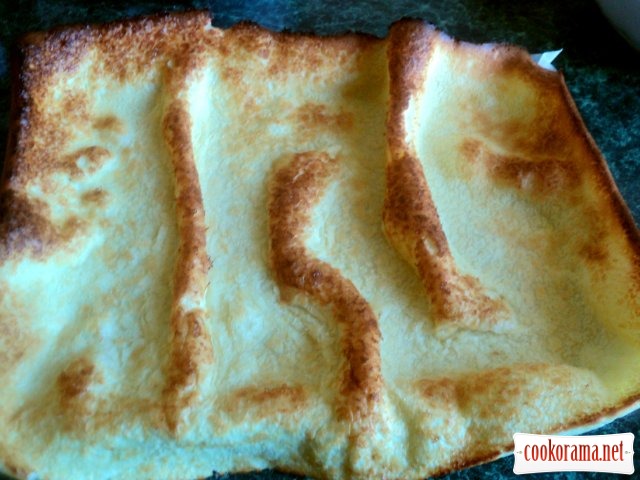 Dough rises mounds, but as a finished product, it shall fade a bit. Grease ready pancake with melted butter. Let it cool a little. I got two pancakes from said portion of dough.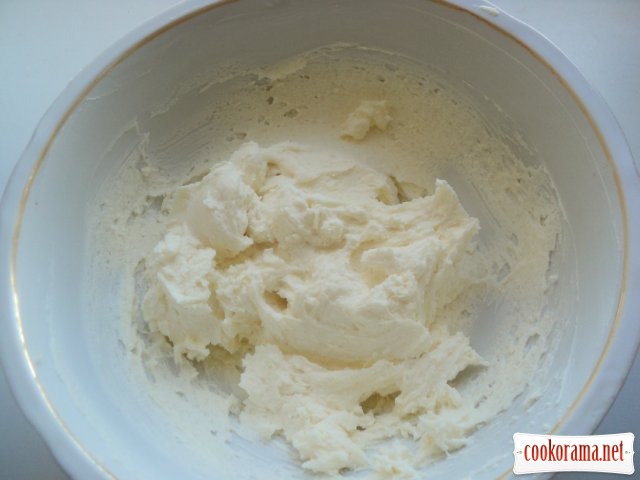 For the filling mix soft curd with sour cream and sugar.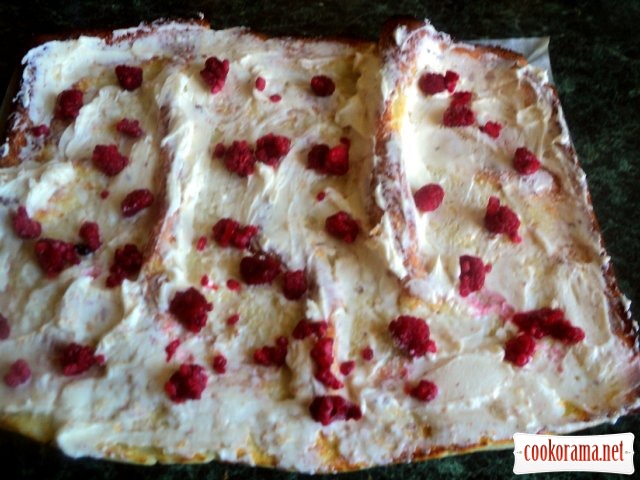 Grease the pancake with curd mass, sprinkle with raspberries.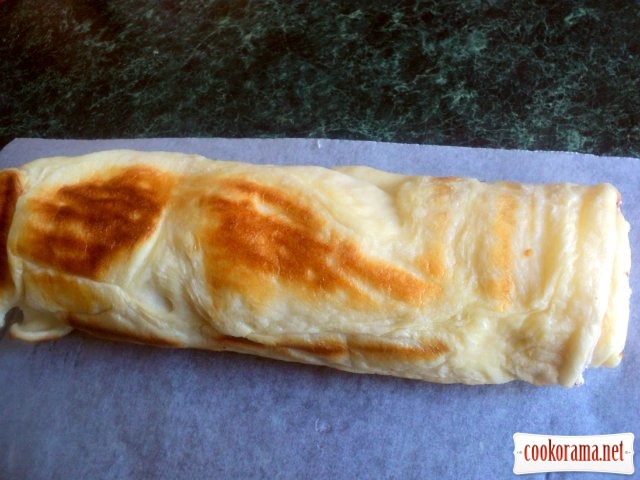 Make a roll.
I did the second roll with plum jam. Stuffing can be cooked not sweet: meat, mushroom, etc.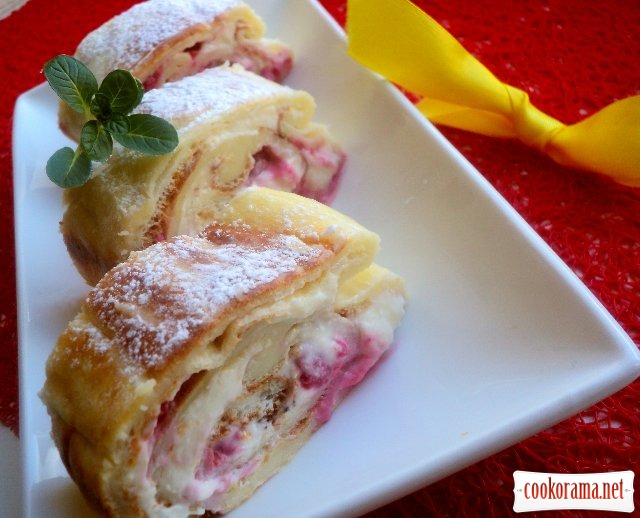 Before serving slice the roll.
Bon Appetite!