Pancakes for breakfast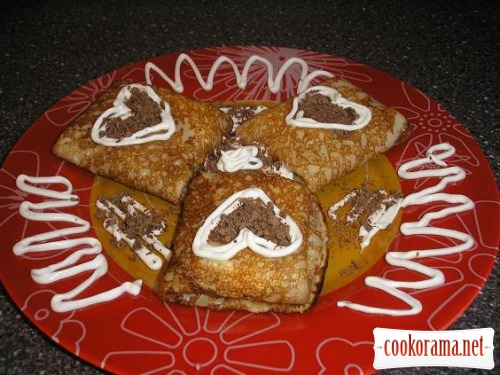 Ingridients
0,5 l
3-4 spoon
1 шт.
5 spoon
2 glass
4 шт.
50 g.
Preparation
Prepare pancakes. Mix milk, sugar, egg, oil and flour. Batter should be by consistency as very liquid sour cream. Bake pancakes in well heated pan.
Then divide cheeses in 4 parts and wrap each piece in pancake.
Decorate ready pancakes with sour cream, sprinkle with grated (or ground in blender) chocolate.