Pancakes with fish and mushrooms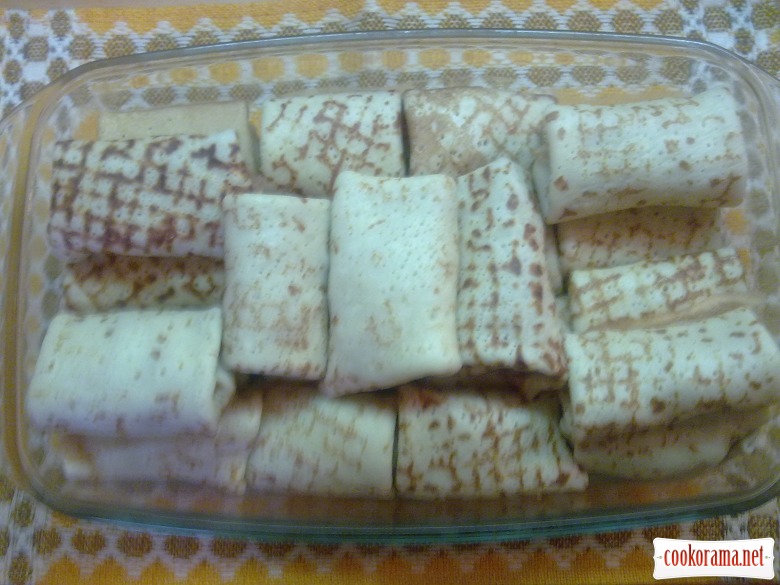 Ingridients
Dough
3 шт.
4,5 glass
1 glass
2 glass
4 glass
1 tsp.
Filling
500 g.
200 g.
If pancakes and mushrooms — it's fine, then pancakes with fish and mushroom stuffing — perfectly!!!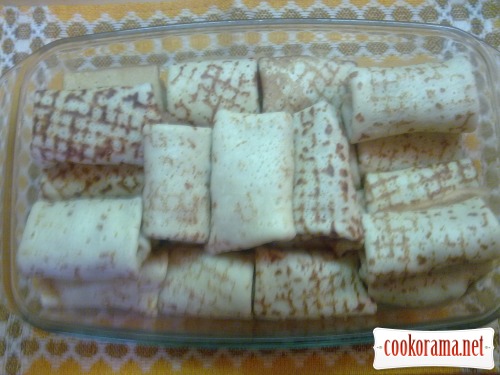 Preparation
Dough:
Mix eggs with salt and soda, add flour, whey, milk and butter. Let it stand a bit. You can fry pancakes in dry pan (that`s why I love butter – remnants of butter smear pan well!)
Stuffing:
Cut fish fillet finely.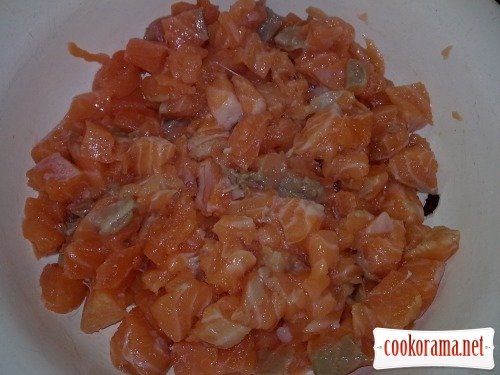 Wash mushrooms and cut also finely.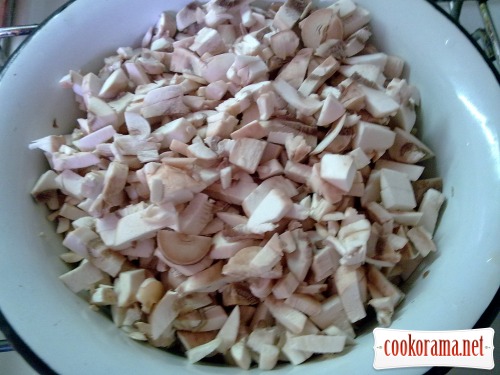 Fry fish, add mushrooms, stew, add salt and pepper.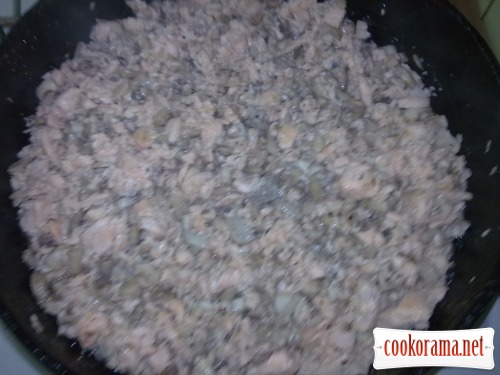 Wrap stuffing in pancakes and heat a bit.
I got 37 pancakes, which is 11 less of my own record!
Bon Appetite!!!