Pancakes on beer with sausage, tomatoes, onions, mushrooms and cheese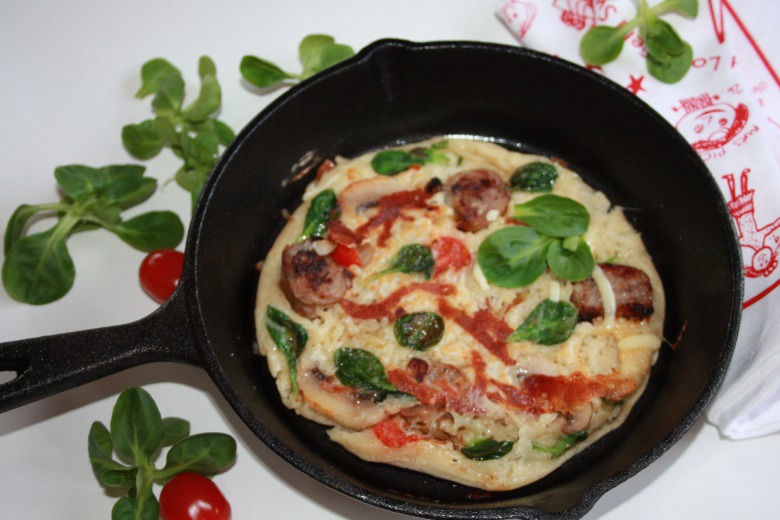 Ingridients
1 glass
2 шт.
1 glass
1 glass
1 tsp.
1 tsp.
2-3 шт.
50 g.
25 g.
25 g.
15 g.
I cook these pancakes for a long time, they are quite delicious hot or cold, you can also eat them with sour cream. Beer gives them a good golden color and «looseness »

The taste of beer in finished pancakes is not felt

Preparation
Mix sifted flour with salt, sugar and pepper (if you wish), add milk, beer and mixed eggs and stir well, to avoid clumps. You can add 1 tbsp of oil in dough, than you need less on pan.
Pour portion of dough on well heated pan,give it some time (not to fry completely, but just brown a bit), spread on cheese side (on dough), sliced cabbage, (better without lard), grated hard cheese, greens, tomatoes, mushrooms, onion (I fried mushrooms and onion beforehand, that is tastier for me

), fry pancake and next flip on other side (side with stuffing) and fry to golden color.
Advice: if you use grated hard cheese, better «sprinkle» it in dough, and then spread all the rest of ingredients (this is necessary, for cheese not to stick to pan)

Bon Appetite!!!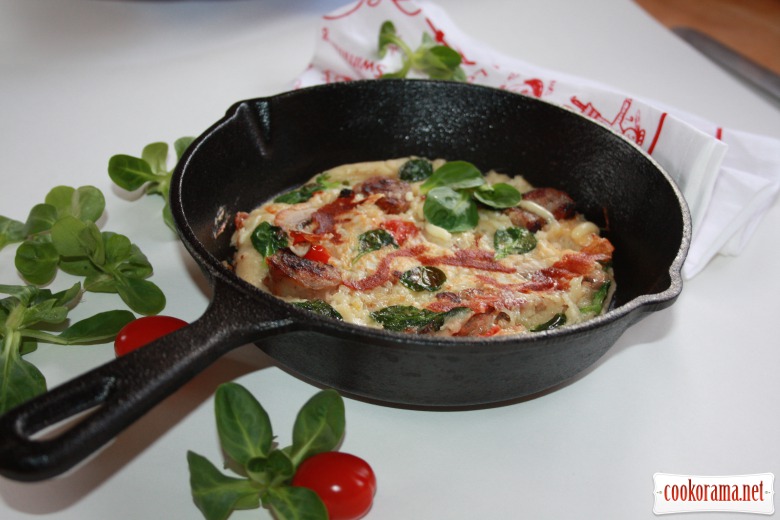 Top of recipe "Pancakes on beer with sausage, tomatoes, onions, mushrooms and cheese"
516

23 February 2015, 18:00