Pancakes with cheese and greens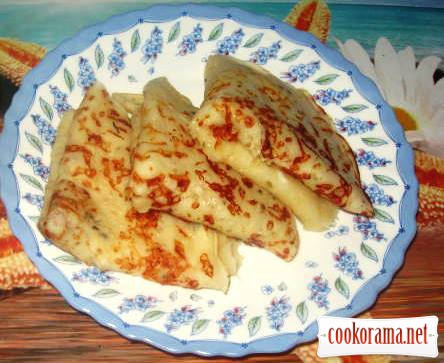 Ingridients
350 ml
100 g.
150 g.
2 шт.
2 spoon
1 tsp.
1 tsp.
1 tsp.
Preparation
Chop greens finely (I took frozen – already chopped). Grate cheese. Pour in bowl heated milk and dissolve in it salt and sugar, add eggs one by one, whisk well. Add grated cheese and greens, stir it.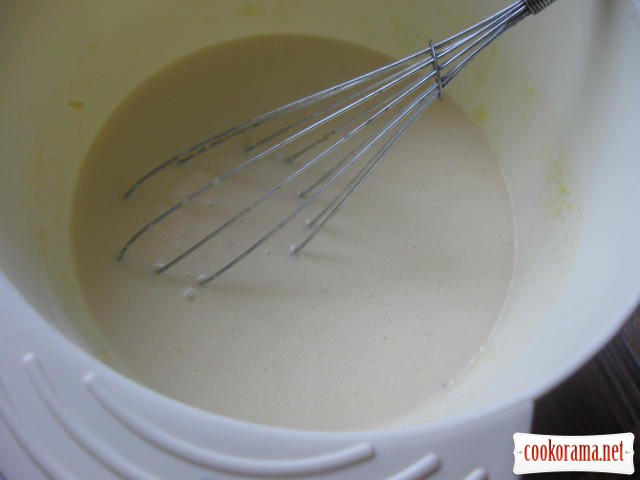 For spicy and hot flavor you can add 1 pressed clove of garlic. Pour 2 tbsp of oil. Mix flour with baking powder and add by small portions in pancake dough. Stir well, to avoid clumps.
Bake pancakes from prepared dough on heated oiled pan.
From this amount I got 10 pancakes.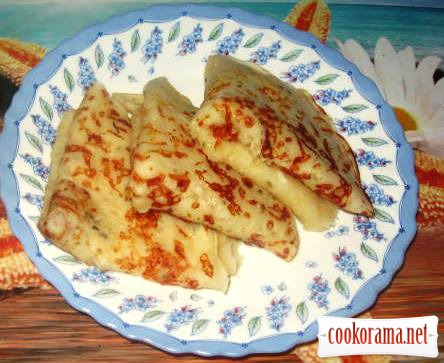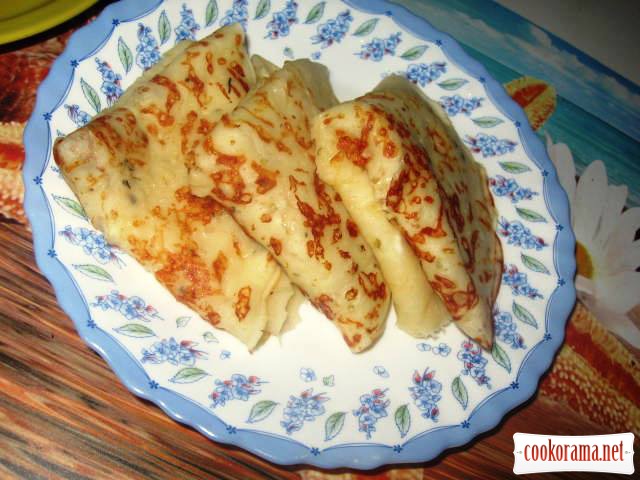 Tastes very good with hot milk or coffee.
608

15 February 2015, 17:02