Lacy pancakes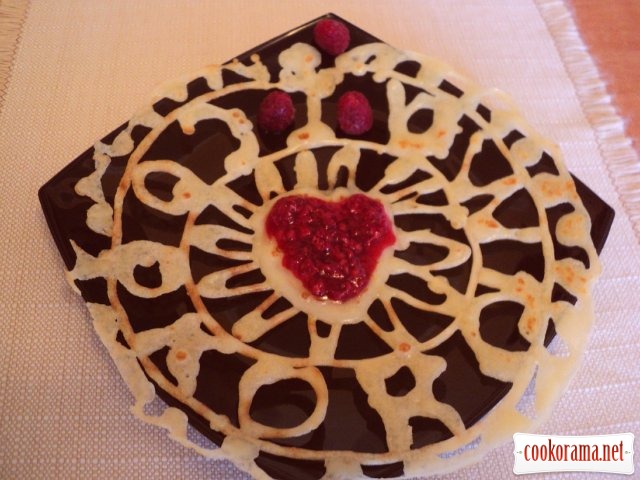 Ingridients
1 glass
1 glass
2 шт.
1 spoon
0,5 tsp.
2 glass
80 g.
80 g.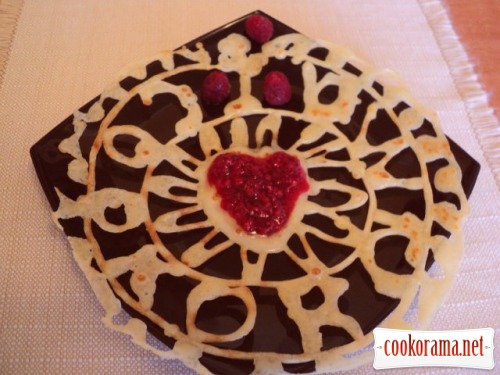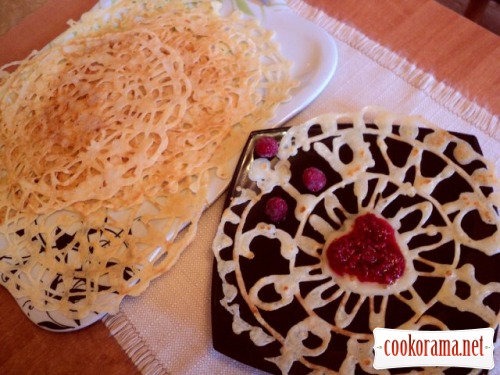 Came to an end Pancake week, and in the end I decided to bake pancakes in the form of lace. They look very gentle and airy.
Today is Forgiveness Sunday before Lent. I ask forgiveness at all, my dear!

Preparation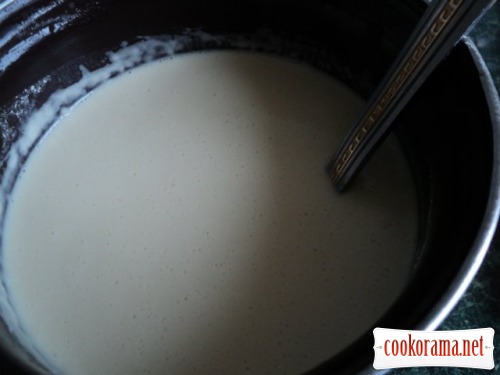 Prepare dough for pancakes by your favorite recipe, just without adding soda. I prepared batter for pancakes on mixture of whey and warm milk, adding eggs, salt, sugar, flour and mix or whisk well to consistency of liquid sour cream. Add oil, stir and let batter stand for 20-30 хв.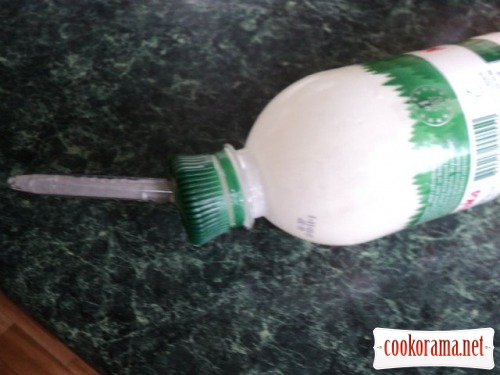 Prepare bottle, I use from mineral water. Using a nail make hole in cover and insert in it casing of a ballpoint pen, pre-wash it well.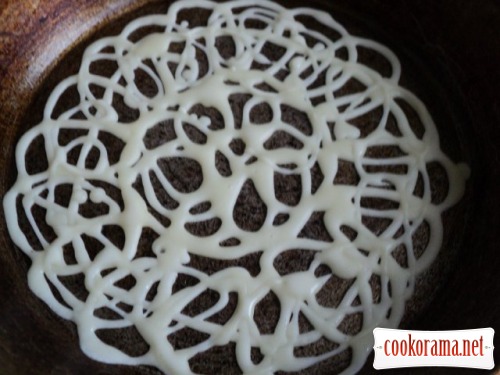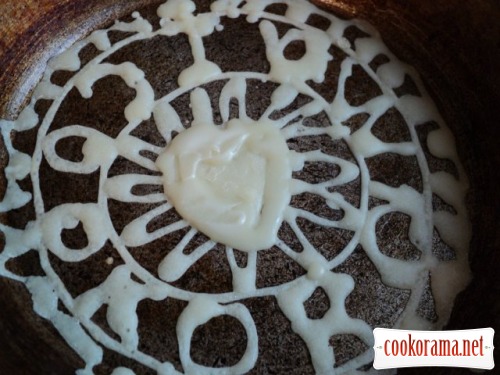 Heat the pan well, grease with butter, reduce heat. Put in pan dough from bottle in different patterns. Fry pancake till golden color from both sides.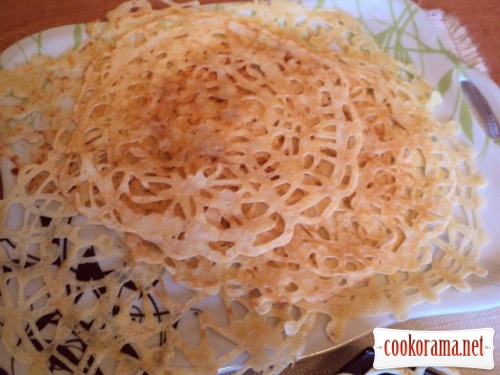 Smear ready pancakes with melted butter. Serve with sour cream or jam. You can wrap stuffing in them, will be interesting too!