Cheese pancakes (sour-sweet)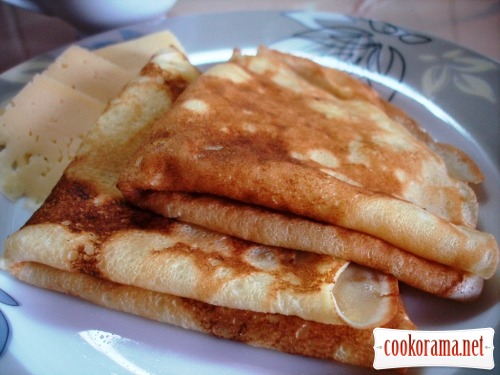 Ingridients
Dough
0,5 l
10 spoon
2 шт.
1 spoon
0,5 tsp.
2 spoon
0,5 tsp.
Filling
300 g.
12-16 tsp.

Another variant of quick breakfast, pancakes and «what to do with the remained in fridge cheese».
Products:
I made half of the recipe of pancakes.
Plus added Adyghe and Russian cheese.

Preparation
Prepare dough.
Add grated cheese.
Fry on a hot pan on medium heat.
From both sides.
Suits well with morning coffee.
Enjoy your breakfast.