French pancakes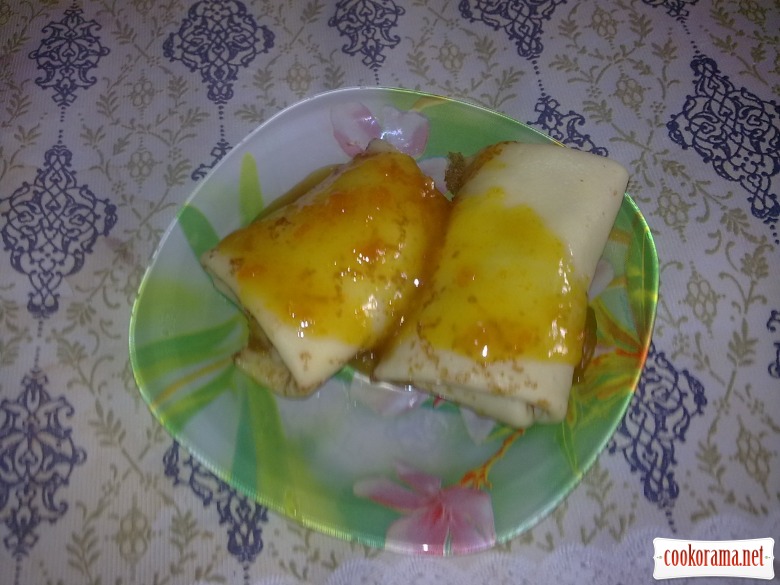 Ingridients
Dough
2 glass
2 glass
2 glass
4 шт.
2 spoon
2 tsp.
2 tsp.
4 spoon
Caramel
165 g.
150 g.
4 шт.
2 tsp.
5 tsp.
Ingridients
5 tsp.
9 spoon
Here is the farewell to Pancake Day!!! Delicate pancakes and aromatic caramel! With the «fire»!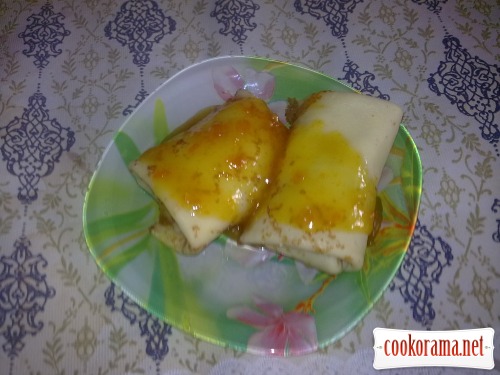 Preparation
Pancakes
:
Stir flour, sugar and salt, add eggs, stir well.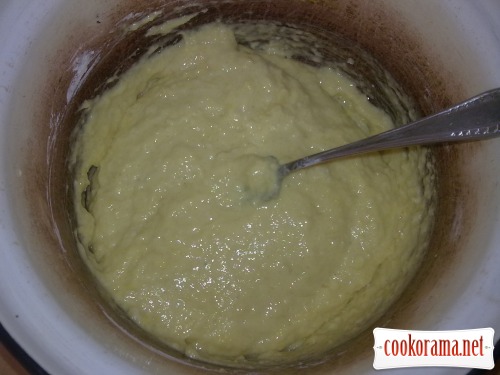 Add vanilla sugar and melted sugar.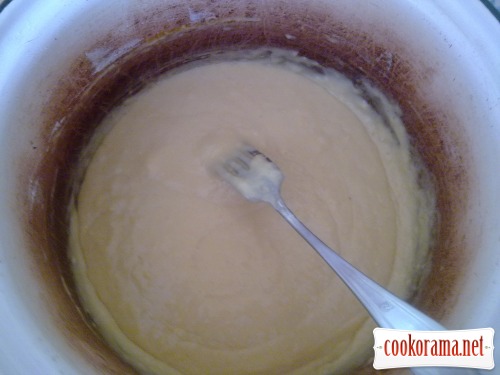 Stirring, pour milk and butter; fry pancakes in dry pan.
Caramel:
Heat in pan sugar, juice and peel of 4 oranges, butter, cognac and wine (liquor).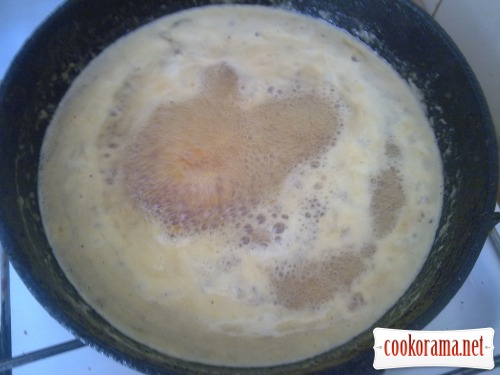 Stirring, boil over medium heat.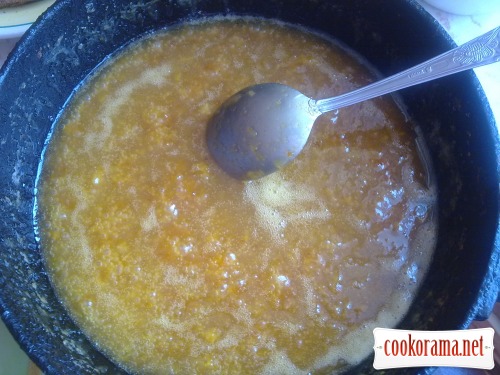 Put on pancake 1 tbsp of caramel, fold as envelope. Put rest of caramel on pancakes.
«Fire»:
Slightly heat cognac and liquor (wine), pour pancakes and set fire!
Bon Appetite!!!