Apple filled pancake-crepes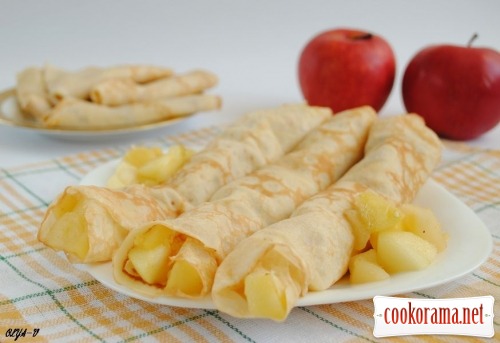 Ingridients
Ingridients
3 шт.
350 g.
20 g.
100 g.
30 g.
Filling
5 шт.
40 g.
70 g.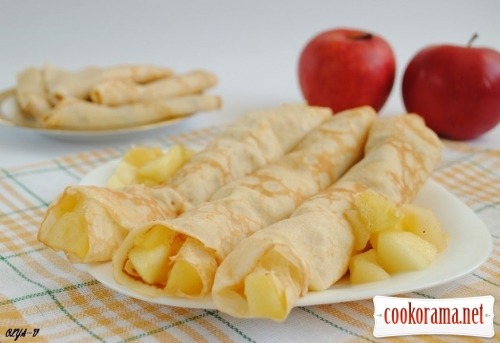 Preparation
Sift the flour and mix with salt and sugar. Stirring, pour milk, add eggs and butter, mix it well, cover and put in the fridge for 1 hour.
Peel the apples, remove cord and dice them. Melt the butter on the pan, add sugar, put apples, stew, stirring till soft. Pay attention, not to make mashed apples.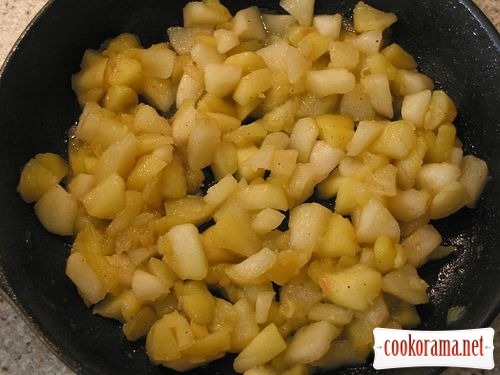 Mix again the pancakes` dough, bake thin pancakes. It`s easier to turn them with a wide spatula, as pancakes are very gentle. Ready pancakes grease with piece of butter, put in a pile.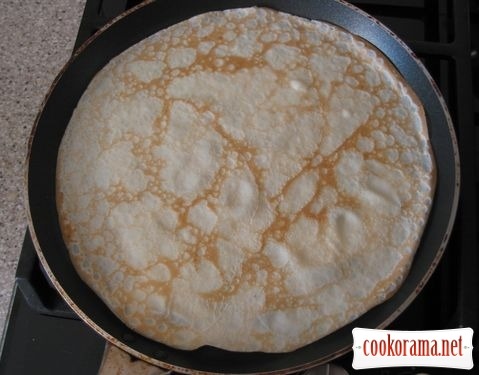 Put the filling in the middle, roll pancake in a tube.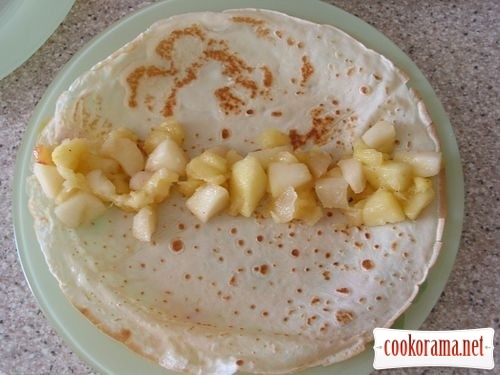 If you wish you can add sugar powder, enjoy your tea!
You can also add cinnamon in the filling.