Meatless cabbage rolls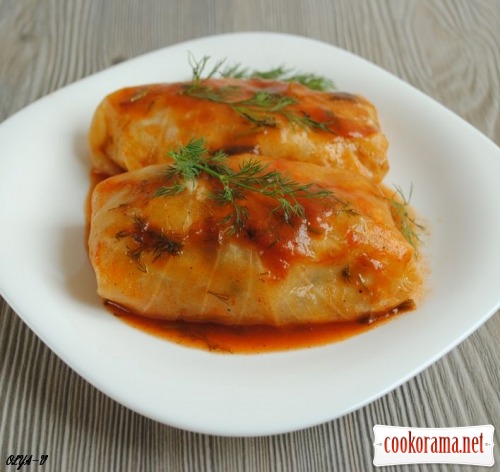 Ingridients
12 шт.
350-400 g.
250-300 g.
1 шт.
1 шт.
200 g.
1 шт.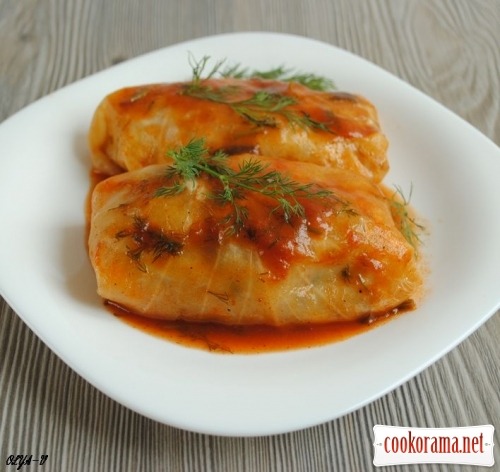 Preparation
Peel the potatoes and boil in salted water, then pour the water out, and mash potatoes into puree.
Mushrooms with chopped onion and grated carrot fry on oil till golden, add to the puree, if necessary add salt to taste and a little chopped dill, mix it well.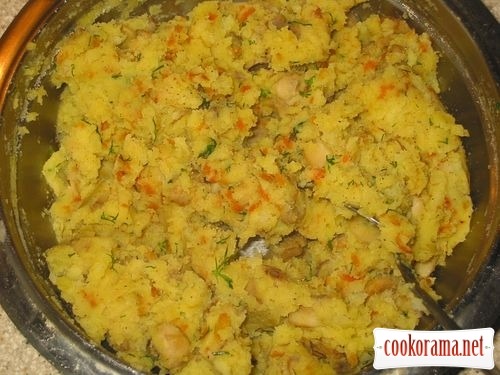 Boil the cabbage leaves (do not pour the water out), cut out rough streaks, fill leaves with a puree and form leaves.
Heat an oiled pan, from rolls from both sides (cover with lid), put rolls into a spare bowl.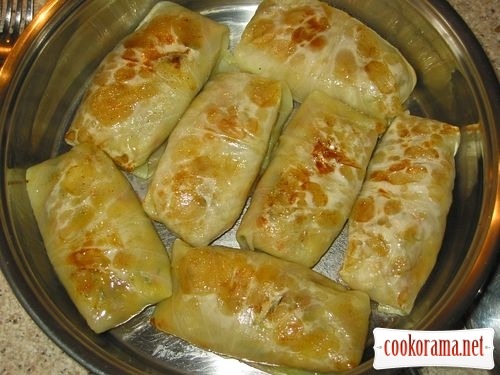 In a small amount of water, where the cabbage boiled, dissolve tomato paste and salt. Pour cabbage rolls so that the liquid slightly cover them. Add chopped dill, bay leaf. Wait till boiling ,cover with lid and cook on a low heat for 20-25 min.
Bon Appetite!