Cabbage rolls from savoy cabbage with garnish of red cabbage, presented in two colors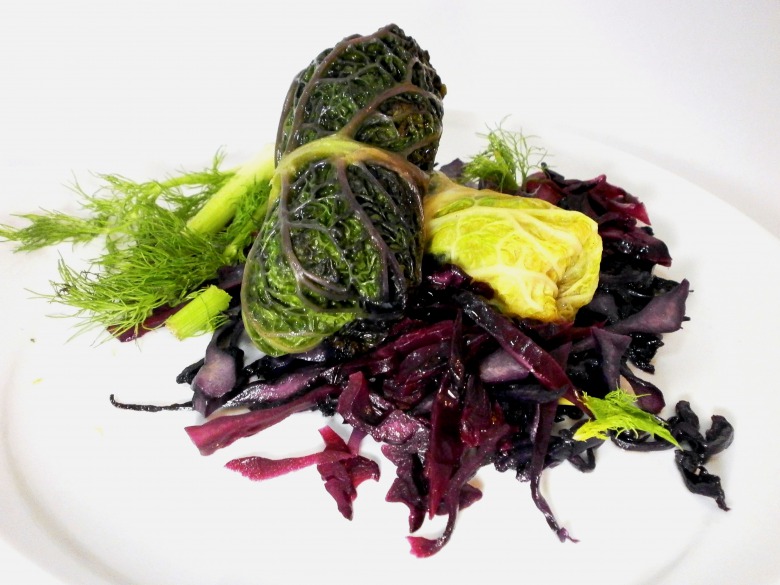 Ingridients
1 шт.
1/4 шт.
100 g.
2 spoon
3 шт.
0,25 glass
2 spoon
0, 5 glass
Preparation
remove outer leaves from head of savoy cabbage, at the rate of two per serving. Boil in salted water for 5 — 7 minutes. Leaves should be soft, but quite strong, otherwise will tear. Share on pre-prepared linen napkin. Cook pearl barley, drain water. Cut finely rest of cabbage. Fry mince in a frying pan with olive oil, pour wine and let alcohol to evaporate.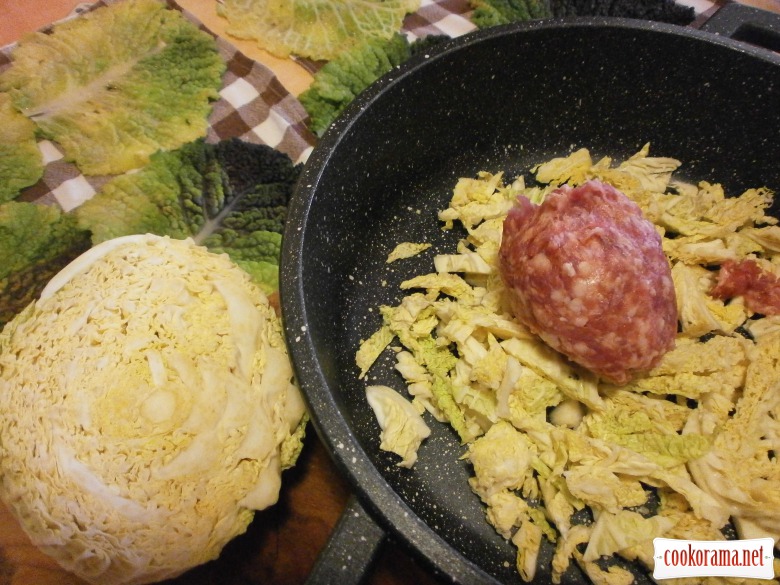 Add prunes.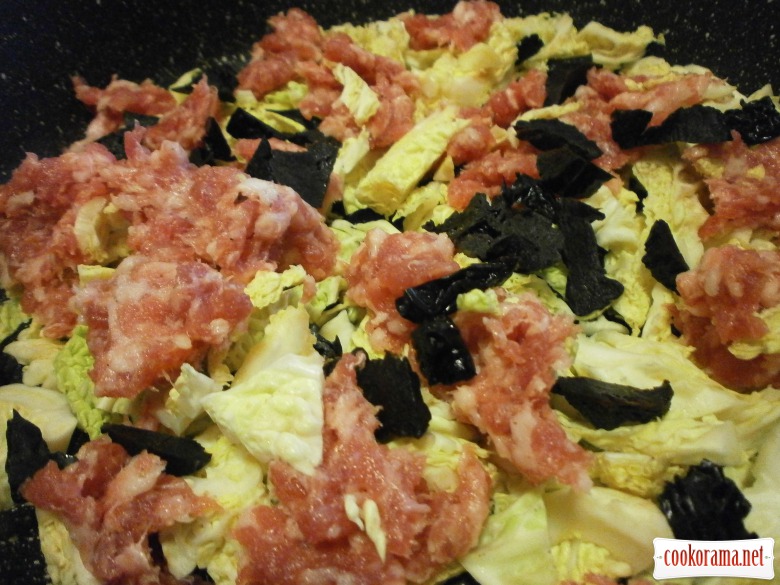 Season with salt and pepper and add the barley. Bring stuffing until cooked, stew covered with lid.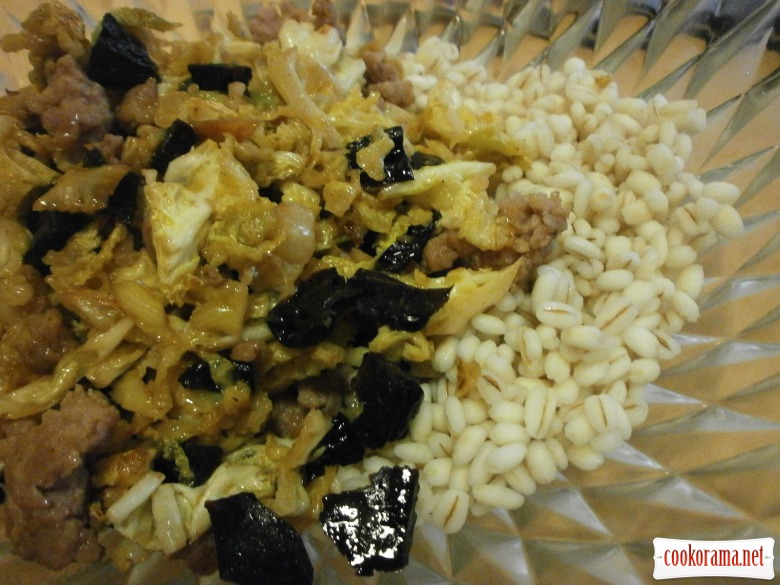 Сut away rough part from leaves. Spread stuffing, roll it.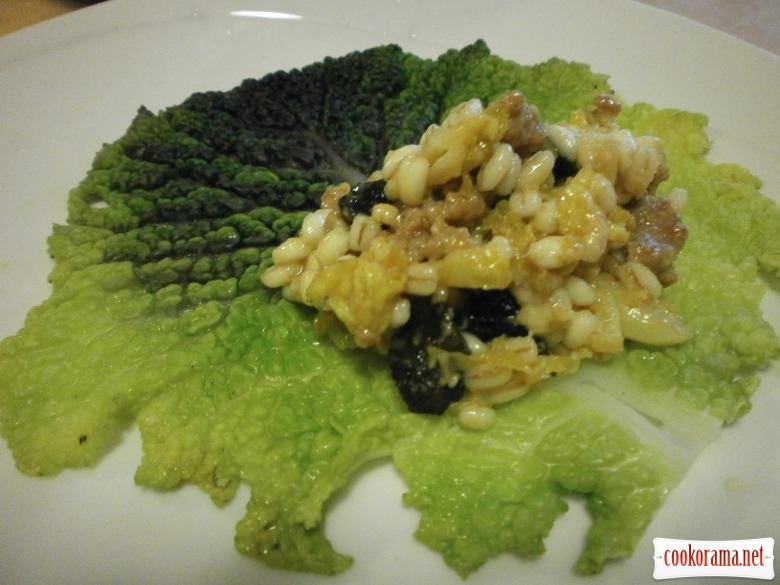 Form cabbage rolls. Spread in pan with olive oil and broth. Stew, covered with lid.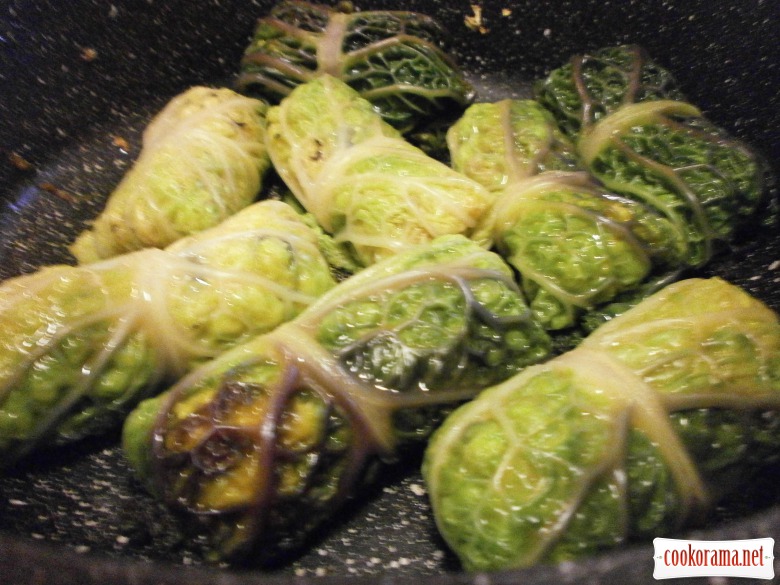 While cabbage rolls are preparing, cook side dish. Cut red cabbage, cook in a conventional manner in a pan with olive oil and salt.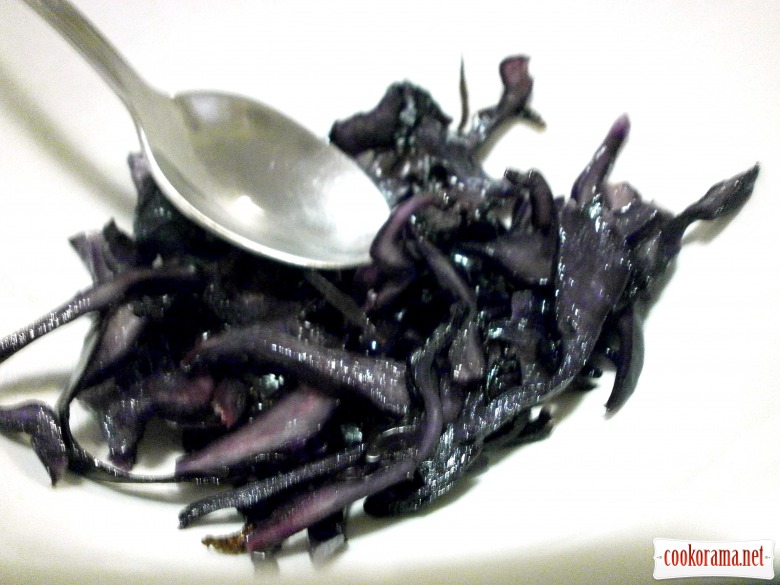 Assemble to a serve our food. Cabbage for garnish divide into two parts. Sprinkle one part of cabbage with wine vinegar and give a little time, until cabbage become «blush». Put on a plate a little bit of purple and red cabbage. Place the cabbage rolls.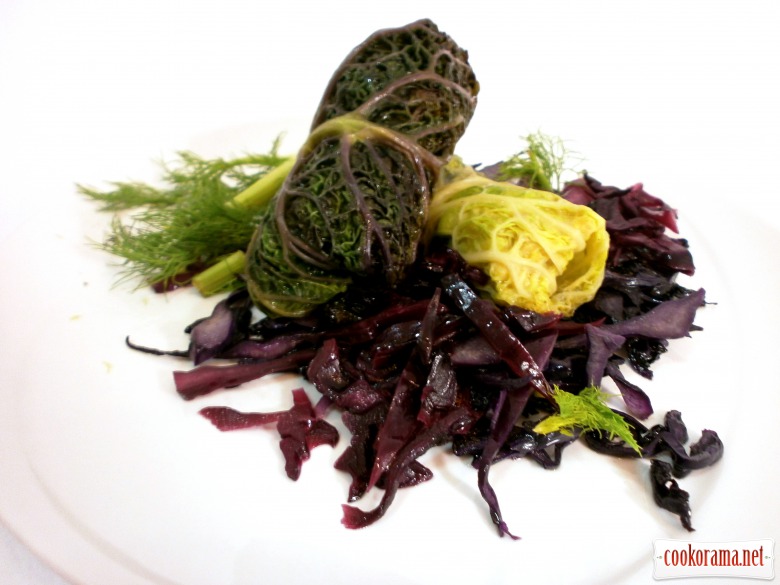 You can serve in other way. Grind cooked red cabbage into puree in blender. Put puree on portion plate, spread cabbage rolls and randomly drop wine vinegar on puree. While we serve dish, puree " rises" at once. Believe me, very effectively!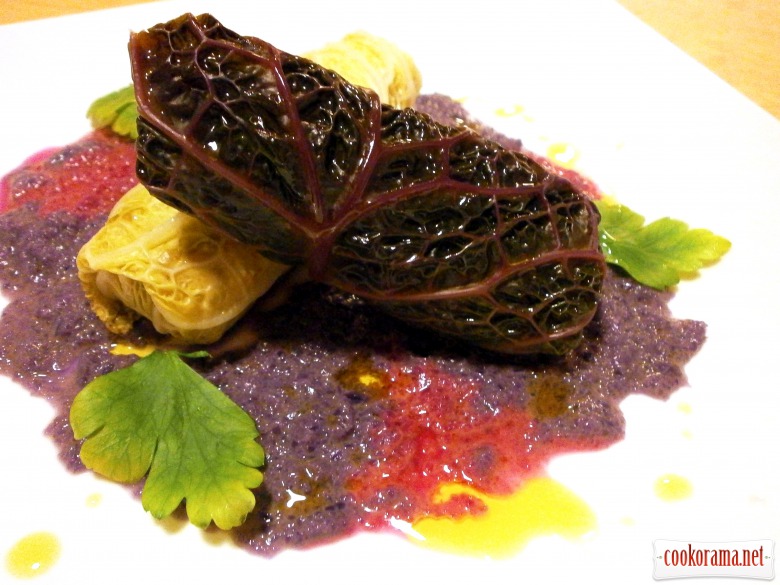 Top of recipe "Cabbage rolls from savoy cabbage with garnish of red cabbage, presented in two colors"
1455

05 April 2015, 20:25