Blueberry mousse with semolina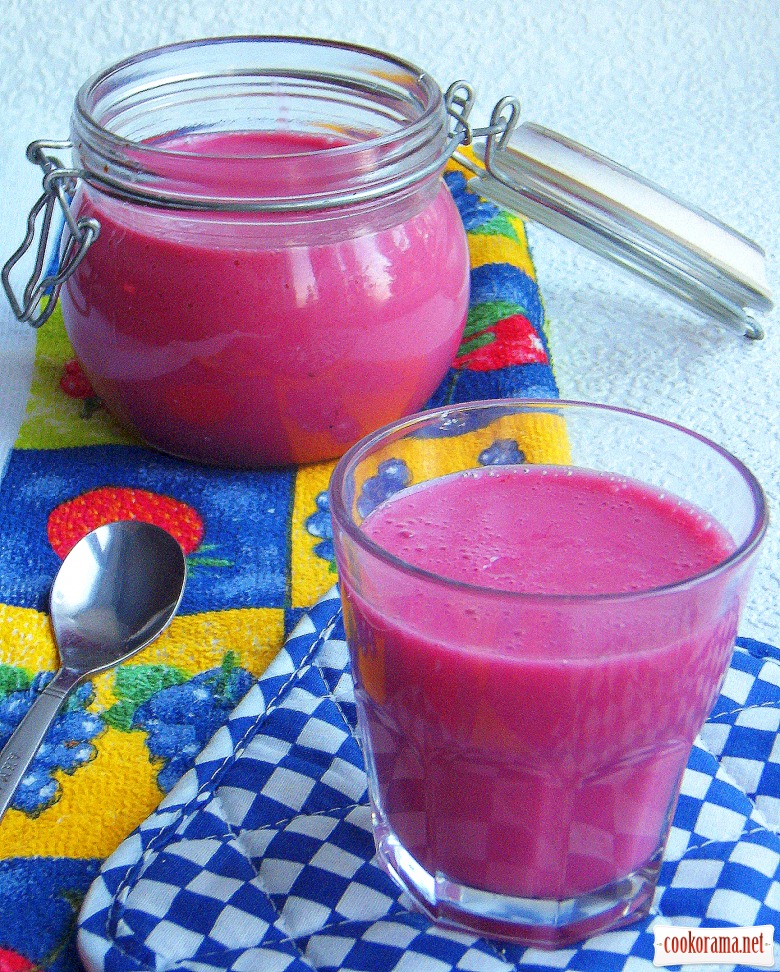 Ingridients
1 glass
3 glass
1 glass
3 spoon
Preparation
1. Defrost blueberry and mash well.
    2. Shift blueberry in sieve and rub with spoon well, to drain all liquid in container under sieve.
    3. Take 3 glasses of water, pour it in saucepan, bring to a boil and put there cake from blueberry, bring to a boil and boil for 1 min.
    4. Strain, remove cake, and put strained liquid on heat, add sugar and bring to a boil.
    5. Pour semolina carefully, stir and boil over medium heat for about 20 min. Periodically stir semolina porridge.
    6. Remove porridge from heat, cool a bit, add vanillin and mix slightly (for about 1 min).
    7. Add blueberry juice, which we got by 2 step. Mix all together for 5 min. During this time mass increases in volume and becomes of gentle consistency.
    8. Shift mousse in cream bowls, cool and decorate as you wish.