Gentle citrus mousse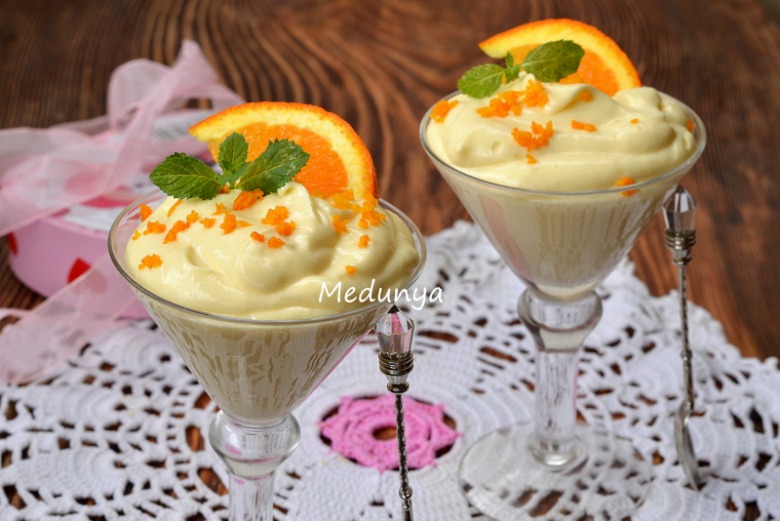 Ingridients
Another dish of the master class French cuisine along with Danil Panov.
Mousse turns out very delicate, airy, with rich orange taste and aroma. Wonderful end of any evening. Including romantic.

PREPARATION
Wash oranges well, pour with boiling water. Dry with towel.
From half of orange grate peel and spread on a napkin: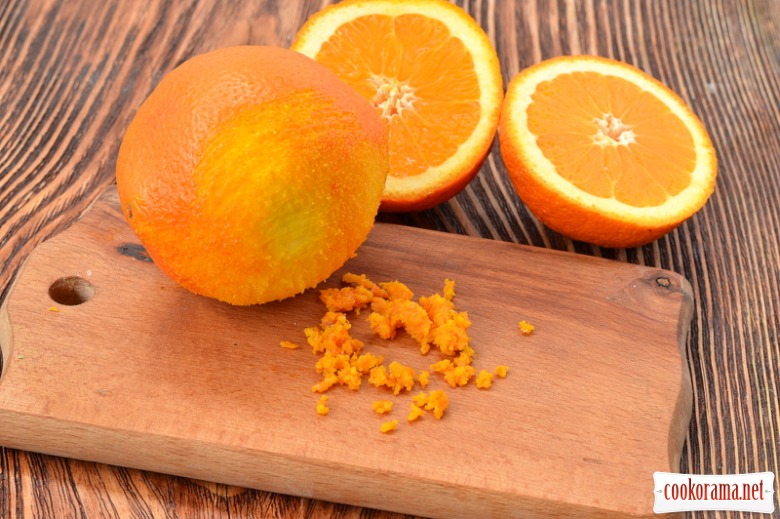 Squeeze juice from oranges. Drain it through a strainer.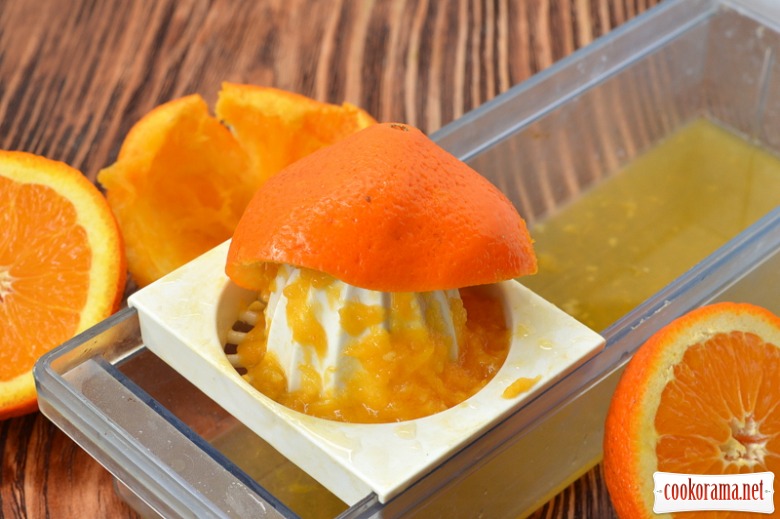 Separate yolks from whites. Combine yolks with juice and sugar. Put on the heat.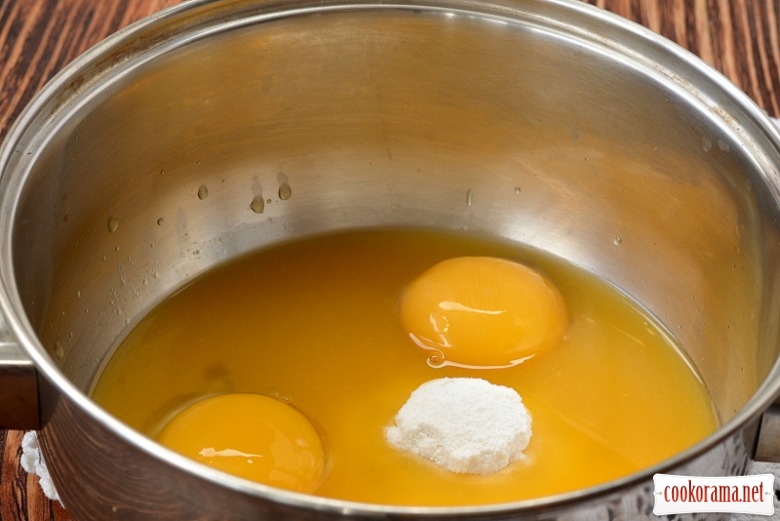 Heat it, constantly stirring, till 60-65℃.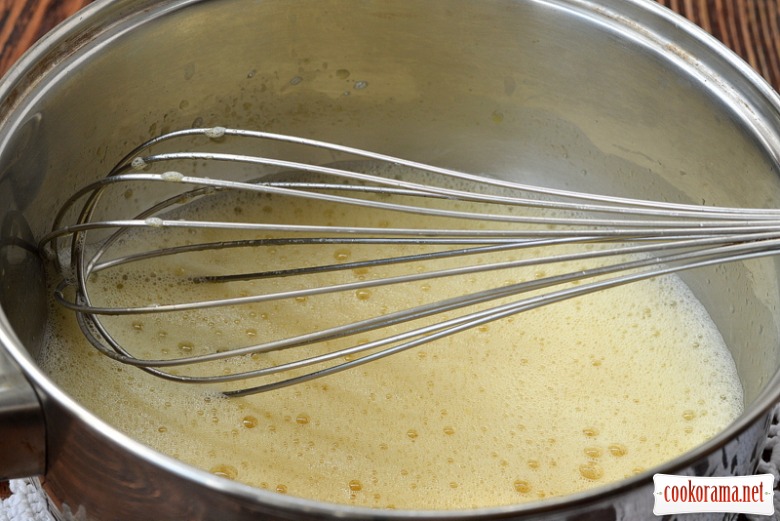 At first cool to a room temperature, then in the fridge, covered with food film, for mass not to get any other smells. Mix cream in fluffy mass.
Add portions of orange mass in cream, adding it so much that you liked the texture and taste.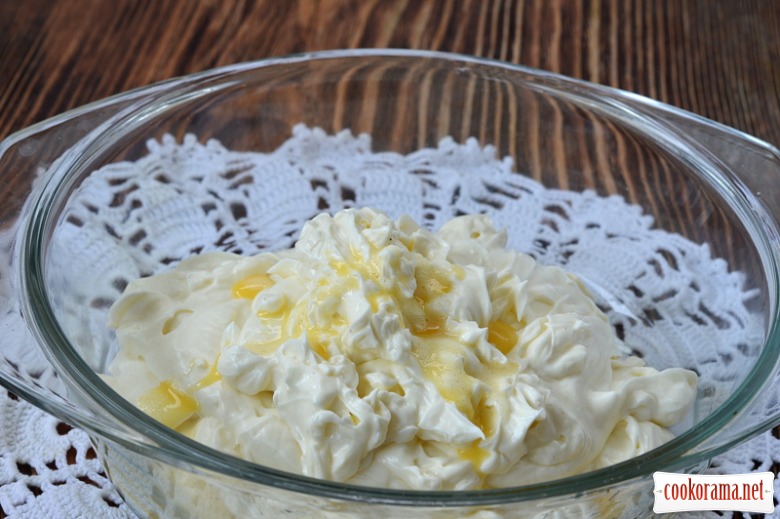 Fill the mousse in bowls. Cover the top with cling film and send in the refrigerator for 2 hours to mature mousse.
When serving mousse sprinkle with zest and mint leaves for decor.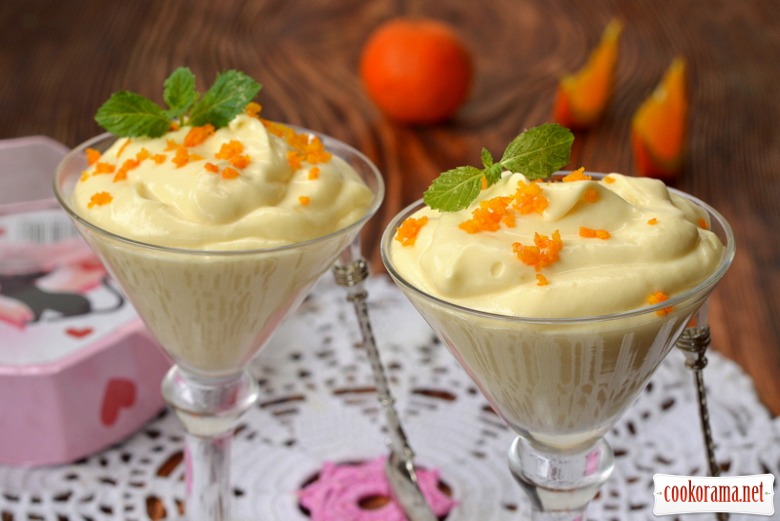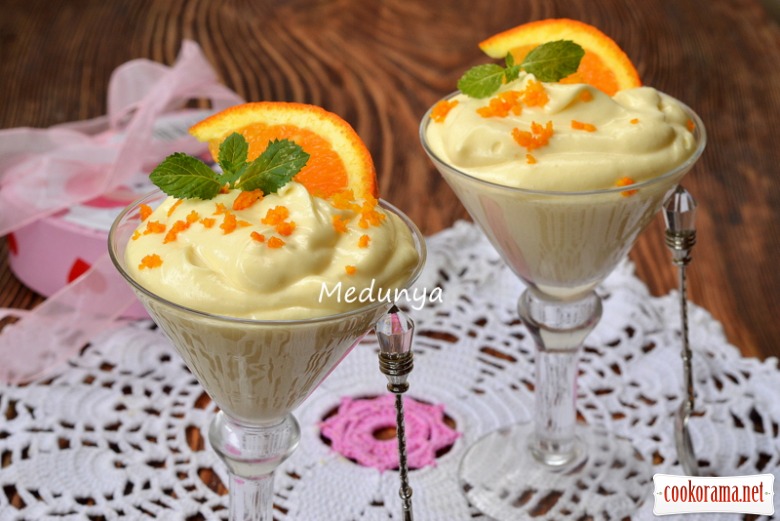 Bon Appetite!