Apple-oatmeal snack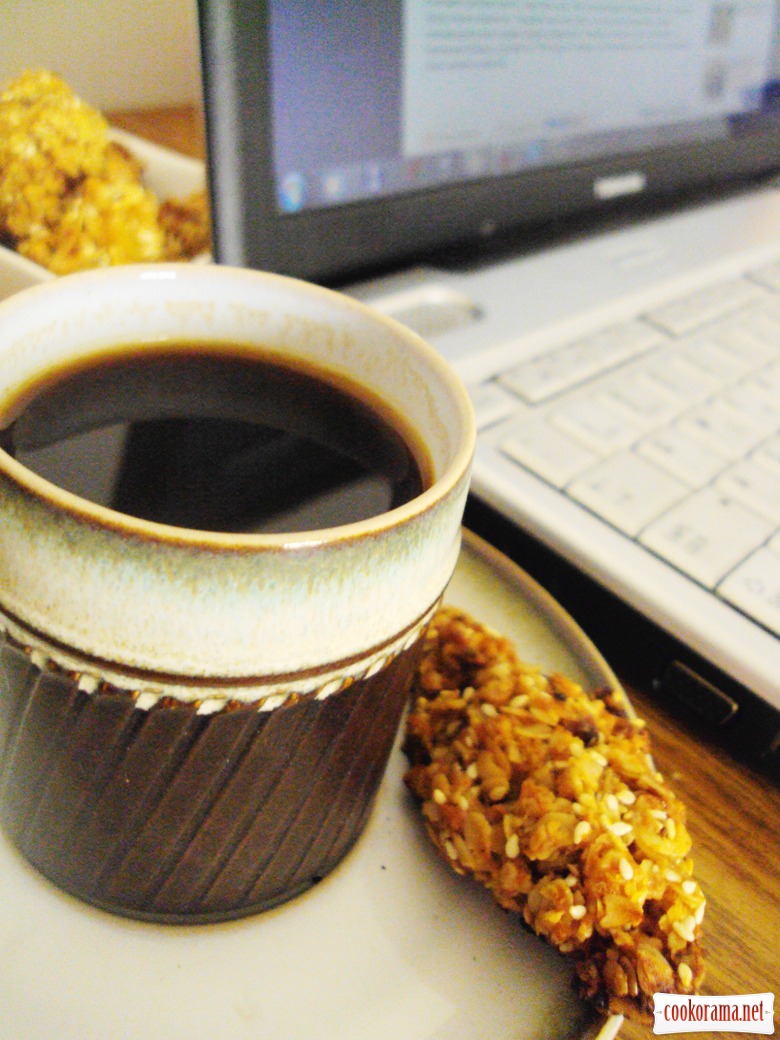 Ingridients
100 g.
25 g.
40 g.
1 spoon
1 tsp.
1 spoon
60 g.
125 g.
1 шт.
1 spoon
1-2 spoon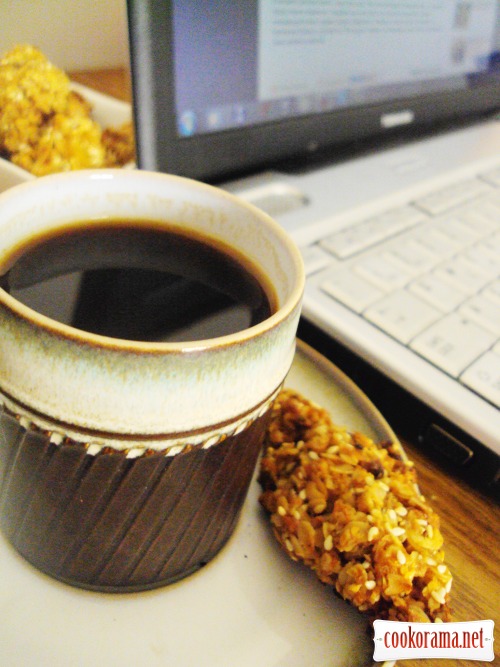 Hello!
Sometimes I want to bite something… but also want, that it`ll be useful…
Recently, are very popular snack bars — snacks from cereal flakes with dried fruit…
I propose you to cook these by yourself. Fast, tasty, not difficult… They may well be taken for a job…
Спробуйте!

Preparation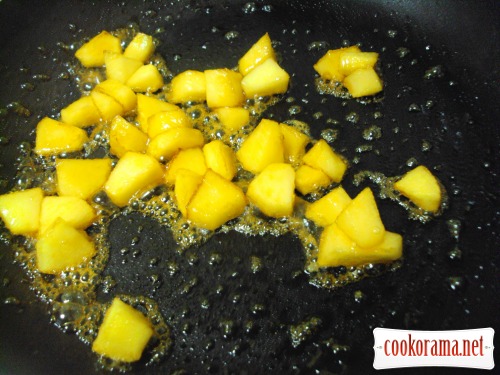 Peel and dice apples finely. Melt sugar in pan, spread diced apple. Caramelize it over medium heat for 2-3 min. Remove from heat and cool.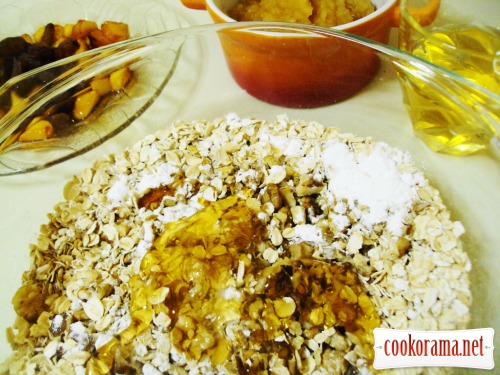 Stir dry ingredients. Add jam, oil and honey.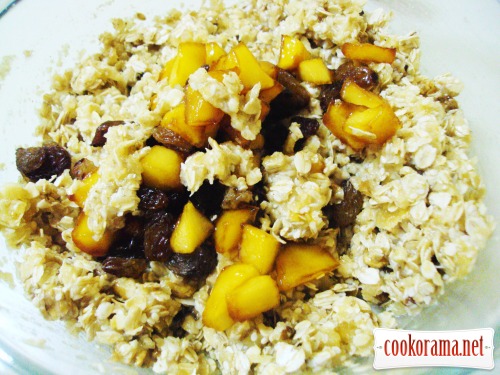 Stir well to get smooth mass, add in it raisins and caramelized apple.
Let the mixture stand for 30 min.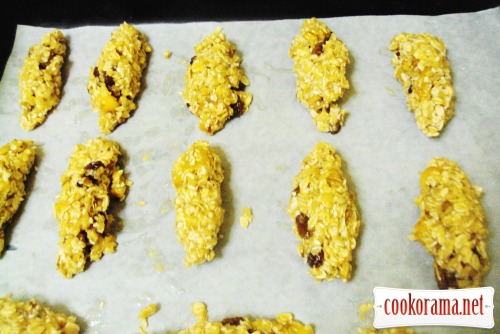 Form from infused «dough» small sausages, spread them on baking sheet, covered with baking paper.
Bake in preheated oven for 20 min at 180 ℃.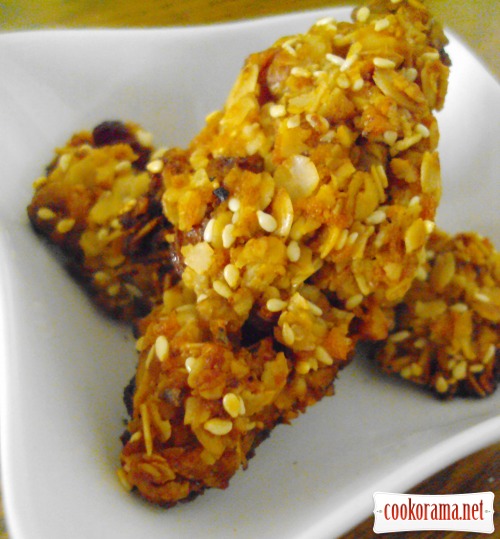 Cool snack on baking sheet…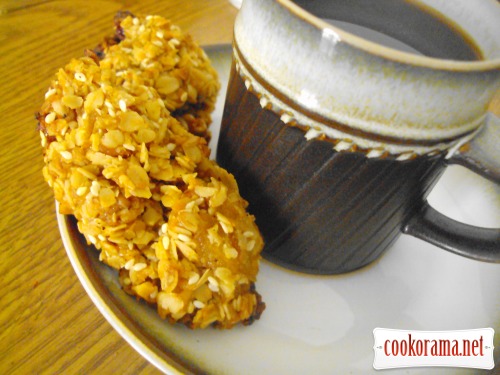 Enjoy it!
NOTE: walnuts can be replaced by almonds, hazelnuts and so on.
Apples, raisins – on other dried fruit. And jam – to your favorite…