Beer snack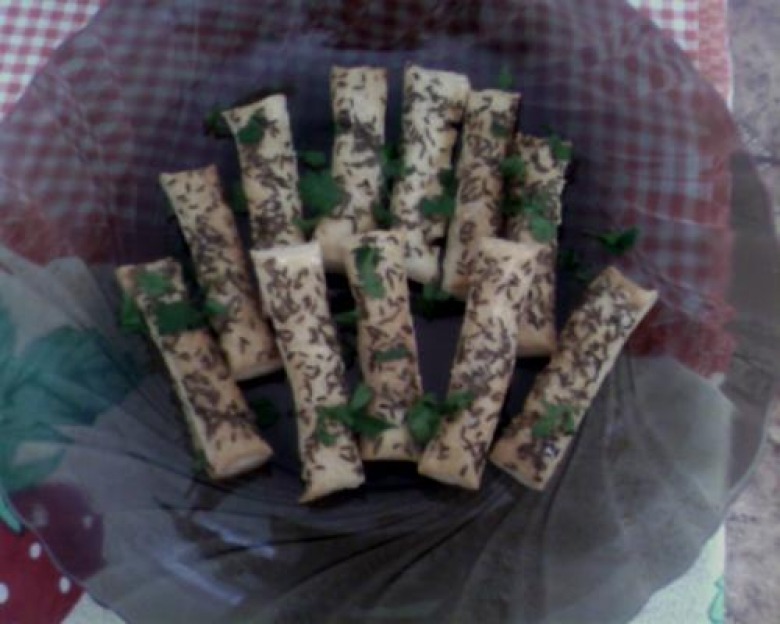 Ingridients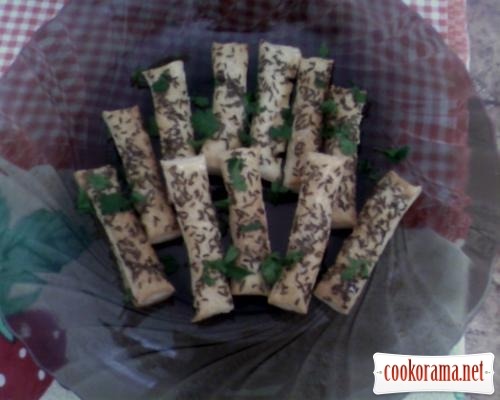 Preparation:
Sprinkle table with flour, roll out a dough a little, about to 2,5 mm. Sprinkle with salt and cumin and roll out just a little. Cut into stripes 1,5 cm width.

Cover cookie sheet with paper and grease with oil. Put sticks into a sheet and bake for about 15 minutes at 200 degrees C.
Do not open the oven. Cool them.
Serve with greens, alsoyou can use saour cream, mayonnaise and garlic.

1111

06 October 2011, 22:09