Snack mini cakes from liver and mushrooms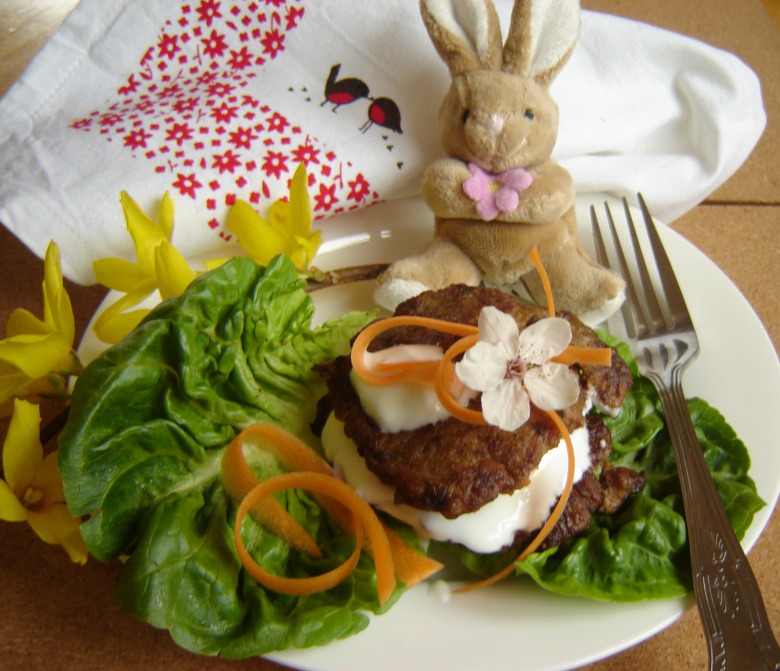 Ingridients
500 g.
150 g.
1 шт.
1 шт.
1 glass
3 spoon
2 spoon
1 шт.
0.5 glass
1-2 шт.
Preparation
Wash liver well, dice, pour with milk and leave for 1-2 hours.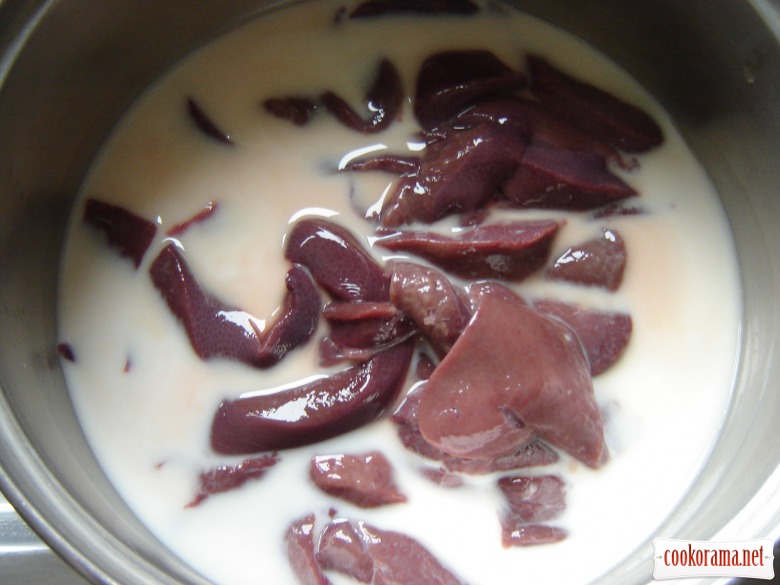 Sauté in butter chopped onion, carrot and mushrooms, add salt, pepper and greens to taste.
Remove liver from milk, add vegetables and mix in food processor (blender) into smooth mass.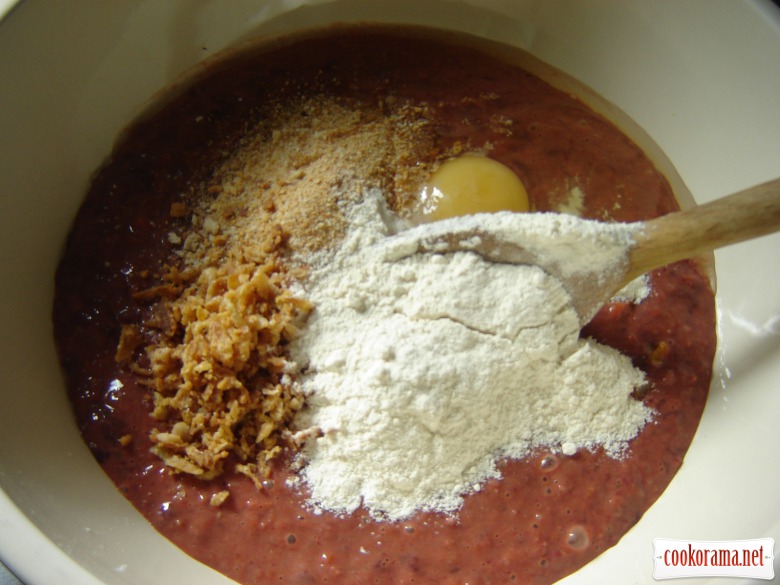 Add egg and flour, to get thick «dough».
Fry in oil small fritters (you can use waffle iron, so it looks better, just in time for holiday table

)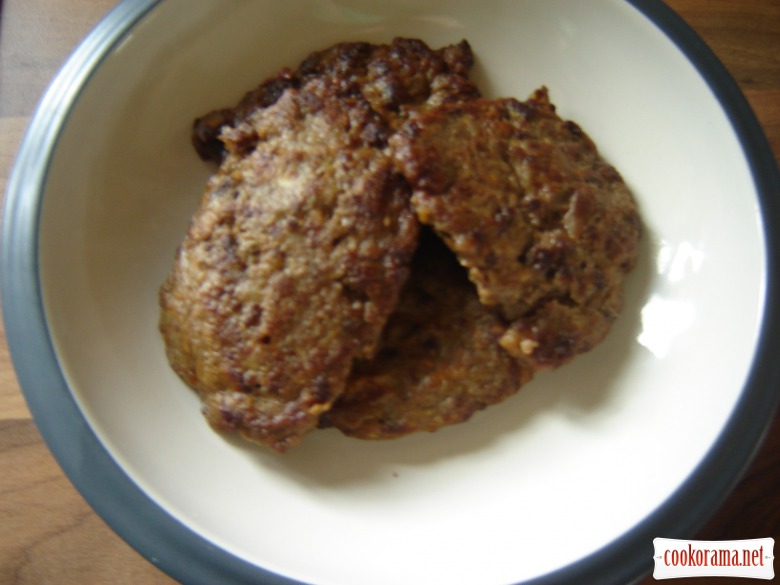 Spread on paper napkin to remove excess oil

(if you fried them).
Press clove of garlic and mix with natural yoghurt. Who likes mayonnaise more, replace it with yogurt

Smear cooled fritters with yoghurt and put in the fridge for 1-2 hours for soaking

If you made them relatively thin, then on each mini-cake are used 3-4 fritters.
Decorate with greens or caramelized bacon strips

Delicious!!!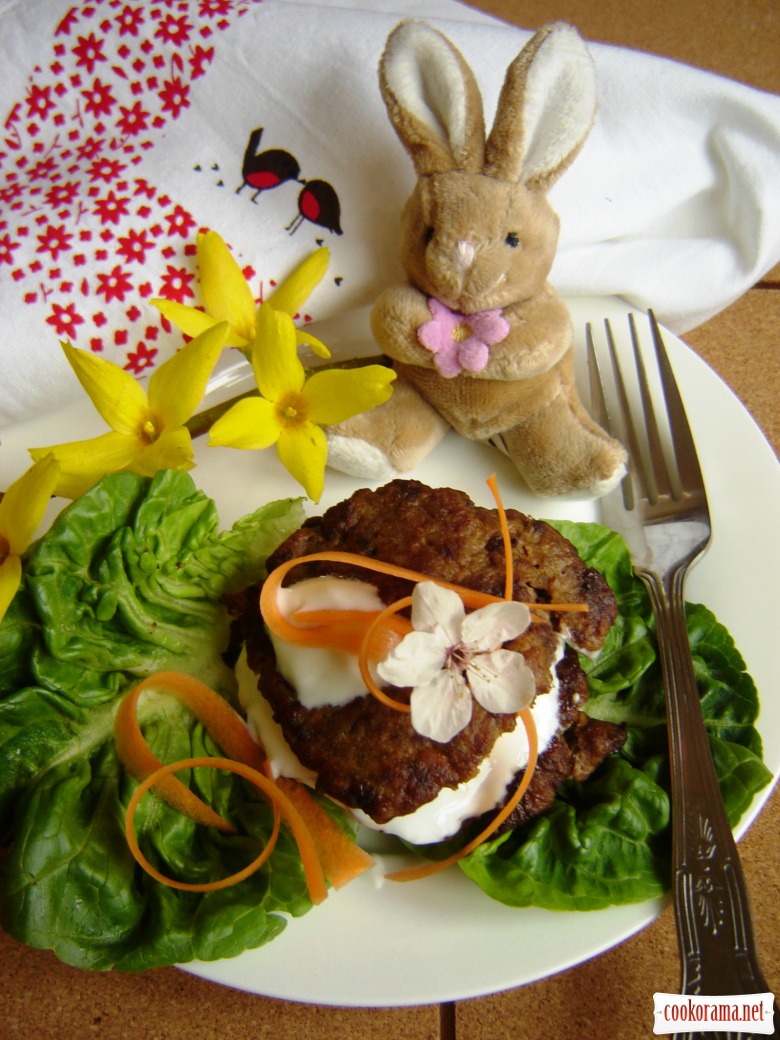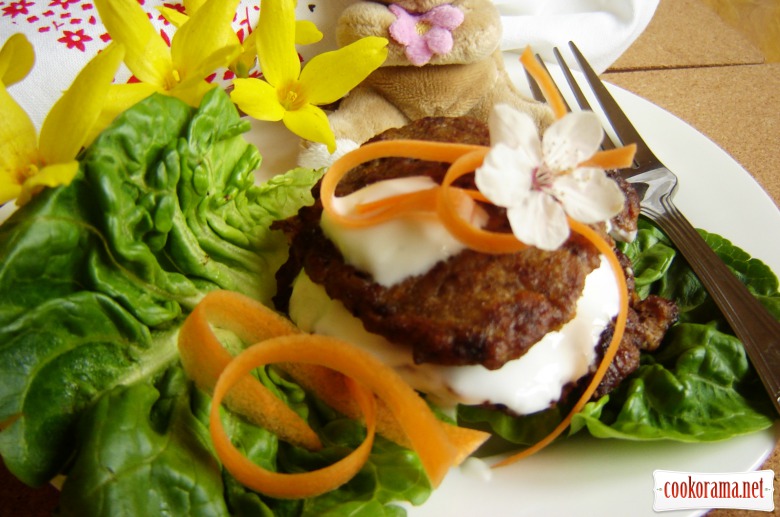 987

04 April 2015, 20:57