Vindalu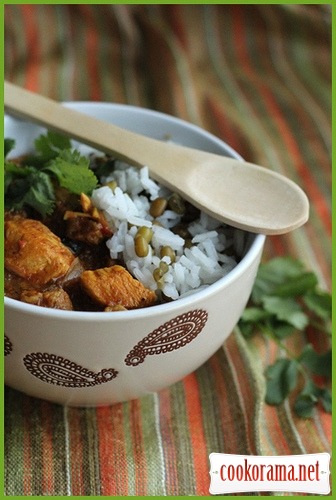 Ingridients
Ingridients
2 шт.
3 шт.
2 шт.
1 bunch
4 шт.
800 g.
120 g.
20 g.
Vindalu paste
2 шт.
3 шт.
20 g.
10 g.
60 g.
40 g.
2 шт.
1 bunch
Spices for frying
10 шт.
4 шт.
20 g.
20 g.
10 g.
Recipe is from Jamie Oliver`s book «Ministry of Food» — the hottest curry with those prepared in the UK.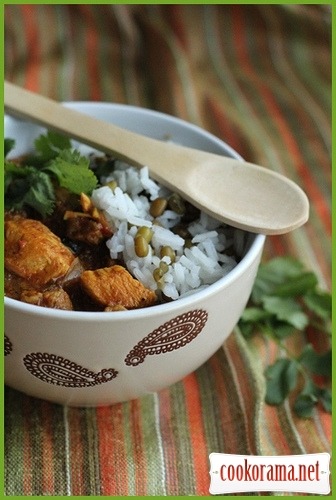 Preparation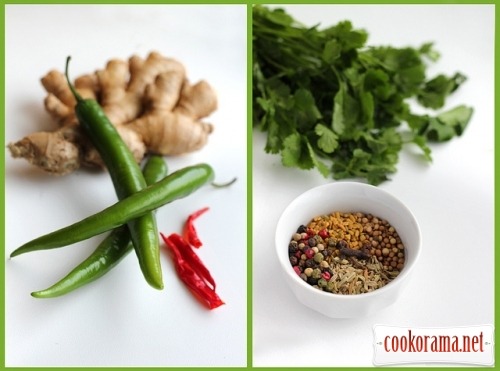 Heat the empty pan and dry spices in it, constantly stirring, till they become golden and flavorful. Peel and chop the garlic, ginger and chili. Grind in a mortar fried spices, then mix tem with other paste ingridients and make a puree with blender. The paste is ready.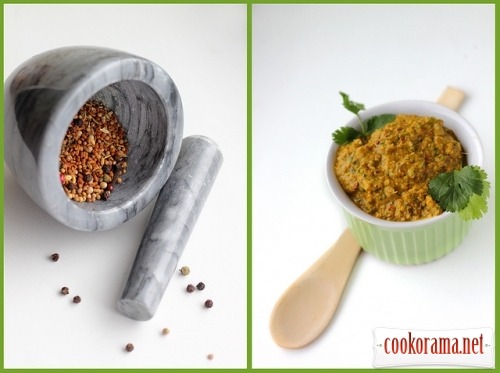 Then heat the butter on the pan. Pick leaves from cilantro and finely chop the stems. Peel and chop the garlic, pepper, onion, ginger and stew in oil with cilantro stems for 10 min, till all the vegatables become soft. Add meat, vindala paste, mix well, pour honey, vinegar, tomato paste, salt, pepper and pour boiling water so that the meat float in it. Wait till boiling, cover with lid and stew on a low heat for 45 min. Check it from time to time, if it`s not burning, if it`s enough water.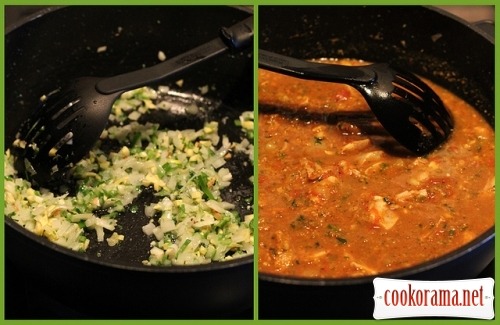 Serve with rice (or with a mixture of rice and mungu), sprinkled with cilantro leaves.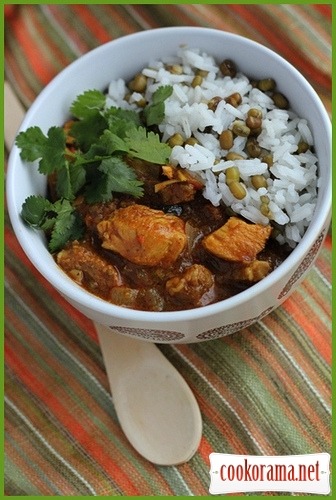 For sure, I`ll cook it again, but put less chili.