Curry with vegetables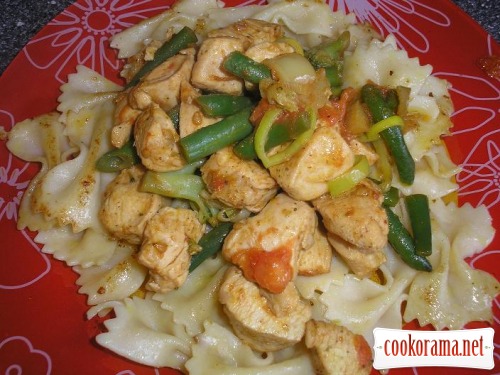 Ingridients
0,5 kg
100 g.
100 g.
1 шт.
Preparation
Dice chicken fillet. Pour tomato with boiling water, remove peel and dice tomatoes.
I had frozen vegetables, but you can take fresh. Stew in pan for 15 min onion, tomato, broccoli, beans (you should not defrost them in advance).
Fry in oil chicken fillet in other pan. Add pepper and a little of salt, as soy sauce is salty. Add soy sauce and stew for a few minutes.
Add meat to vegetables and stew for 5-10 min.
It is better to serve it hot with macaroni or rice.