Pimientos rellenos de codornices (Peppers stuffed with quails)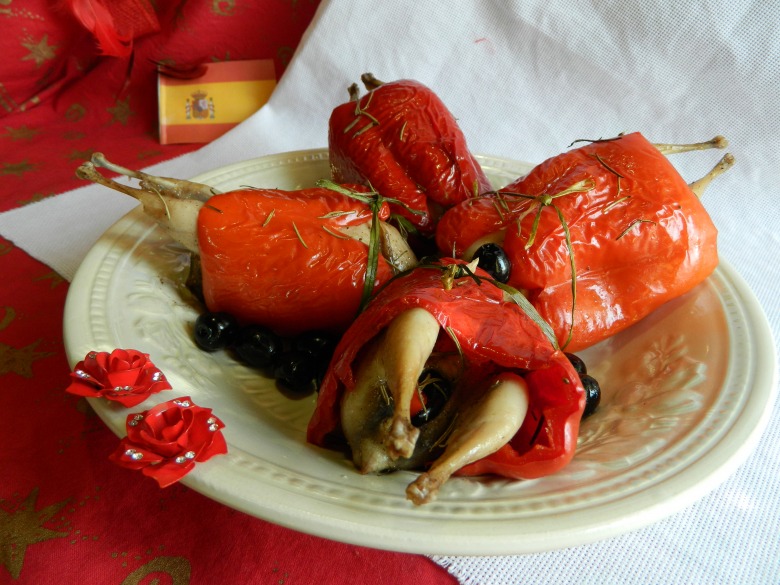 Ingridients
4 шт.

bell pepper (thick, very large and fleshy)

4 шт.
0,5 шт.
4 шт.
20 g.
20 шт.
20 g.

At this recipe I was inspired by fiery rhythms of Spanish flamenco, without which it is impossible to imagine this expressive, emotional, colorful, aristocratic, bright, colorful country!
This is basically a traditional recipetypical for regional Spanish cuisine, where is very typical game (for example Navarra cuisine, northern Spain), but in my interpretation.

Here are all of the above ingredients.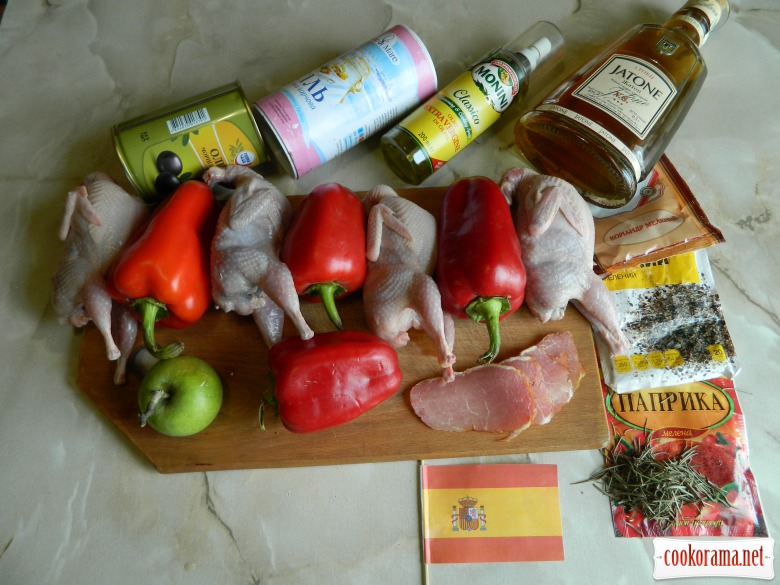 Preparation:
Cut off the top and remove the seeds of red peppers.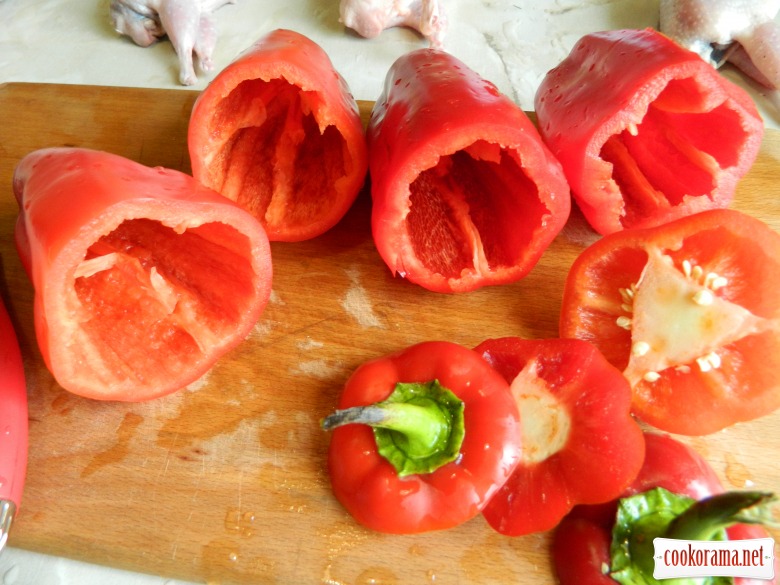 Wash quails, dry with paper towels, add salt, spices (paprika, black pepper and coriander) to taste.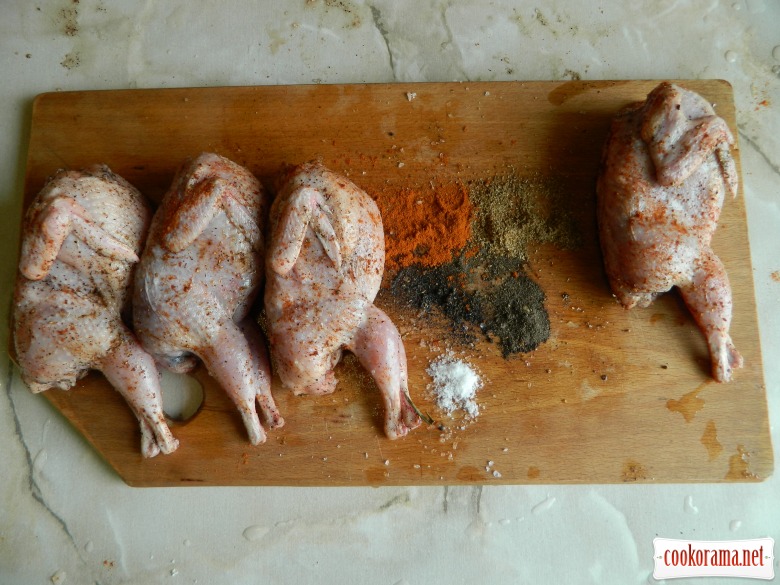 Wrap a piece of apple (1/4 part of half) in piece of bacon (or better in jamon), piece of red pepper (cut off from cropped top) and olive.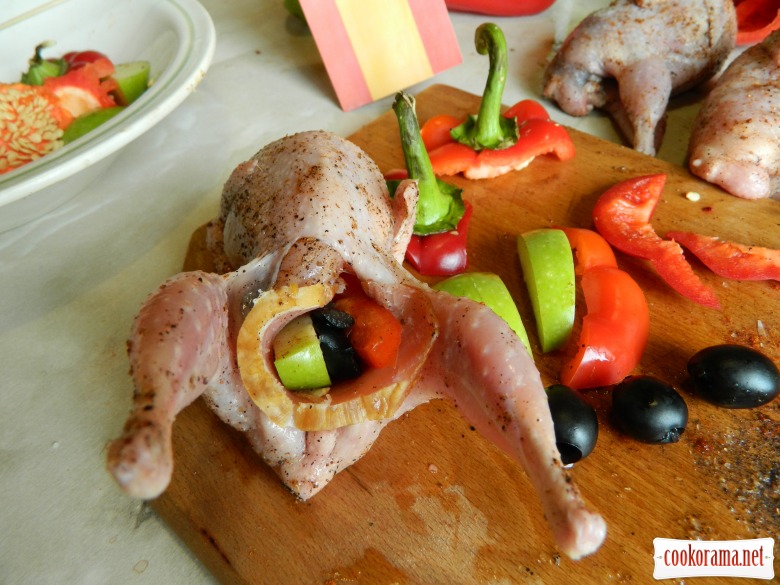 That's better can be seen.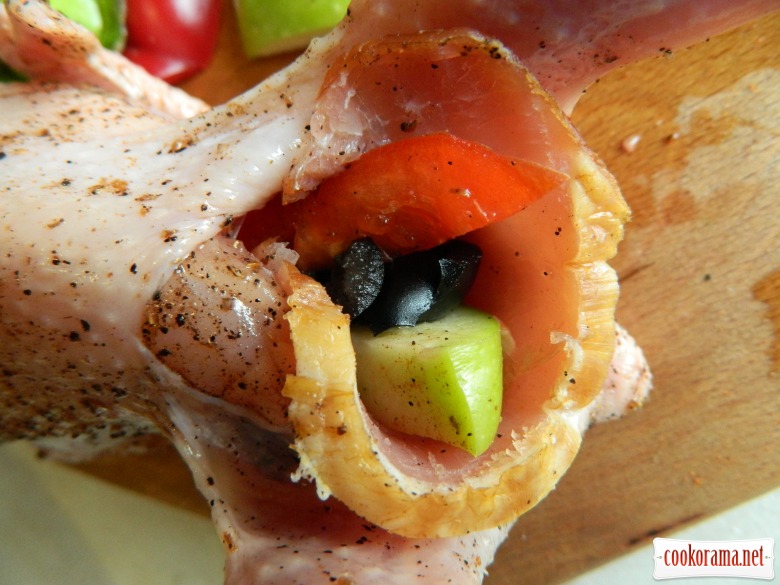 Here are our quails, sprinkle them with cognac and strew with rosemary.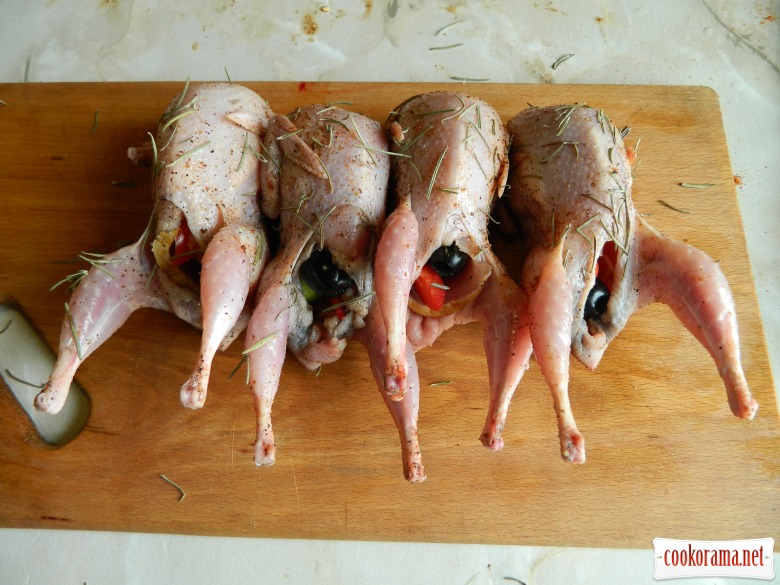 Now for each of quails make «dress» from pepper. In the original recipe the quail is in the pepper so that she entered on 2/3, but I decided to cut pepper from one side and «dress» in the middle on a quail and make a belt from young leeks.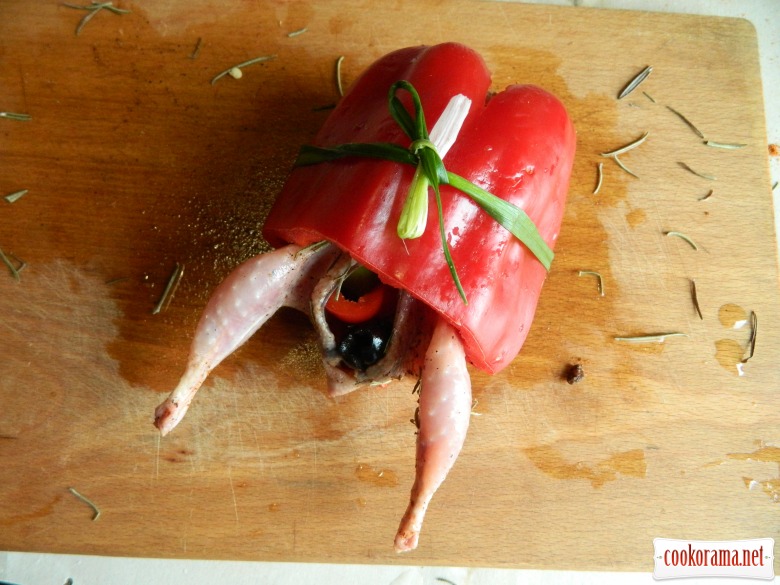 Spread " dressed" quails in form, sprinkle with olive oil, add some rosemary. On the bottom pour 1 сm of water, not to burn our quails, and add there 1 tbsp of cognac.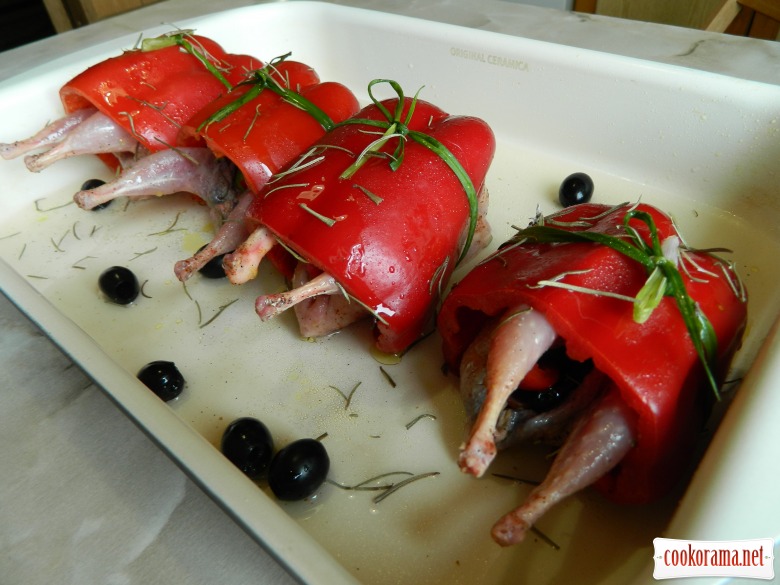 I tied quail legs with a thread.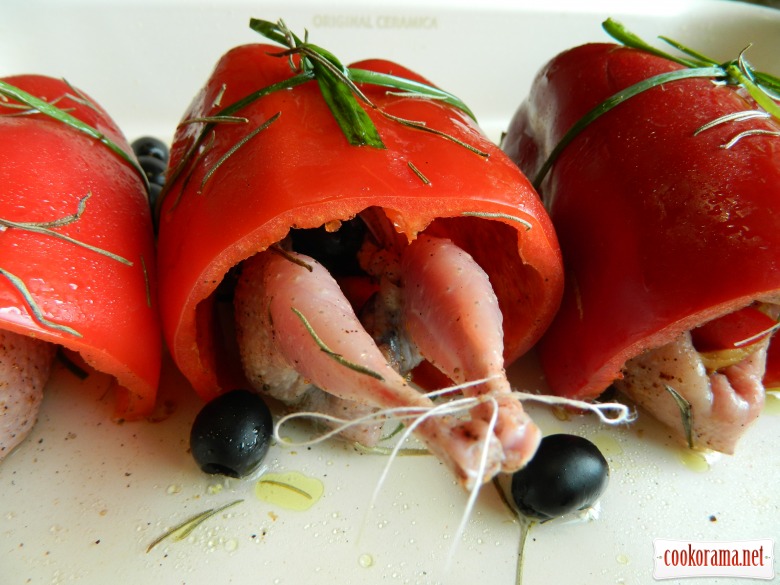 What beautiful legs! Just to dance flamenco ))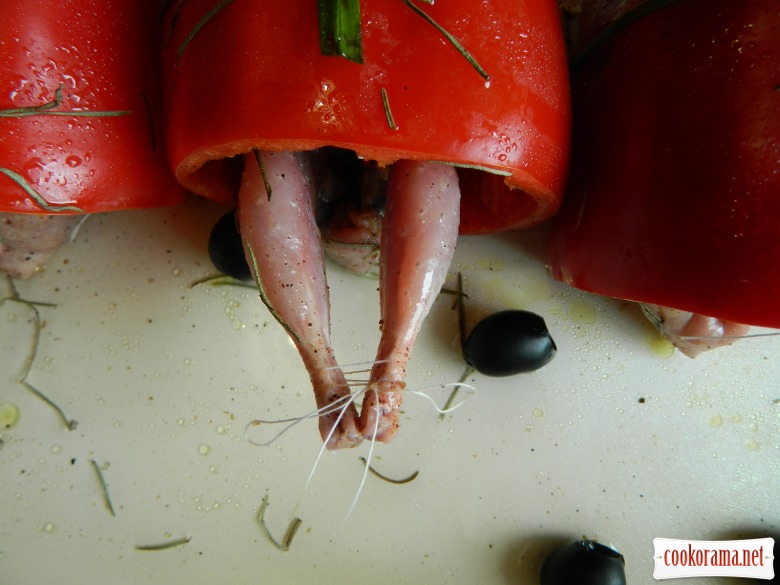 Now put them for an hour in the oven at 180 С.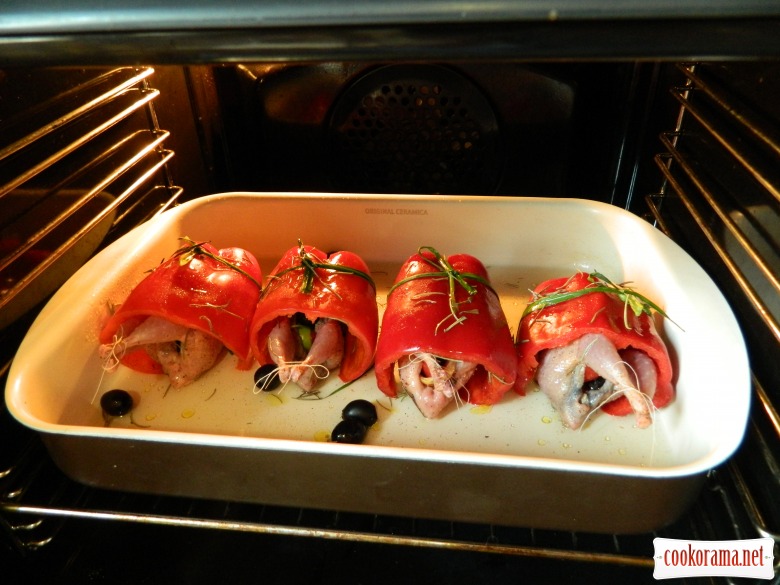 What a smell spreads over the flat....mmmm...! Time passed quickly, it is time to remove the quails.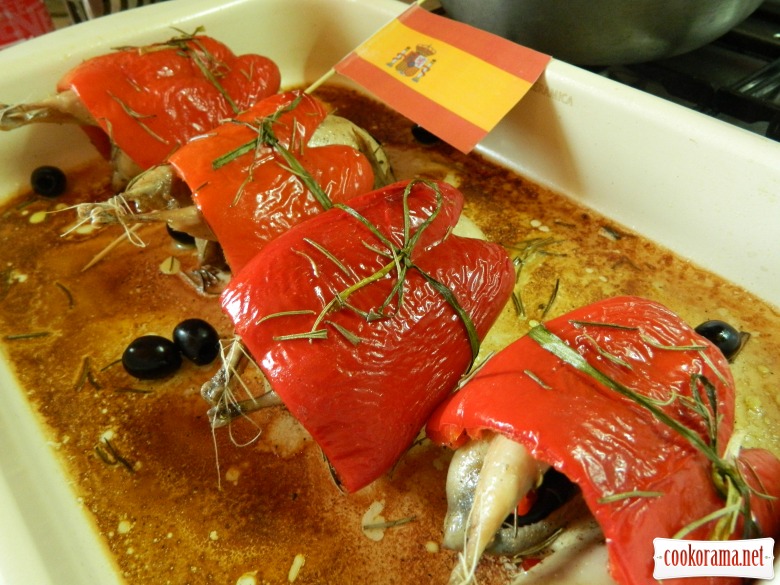 What an appetizing quail!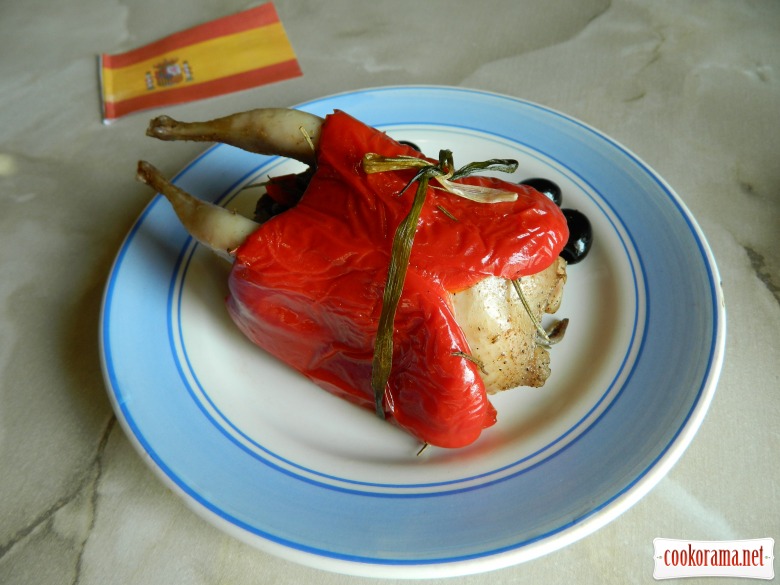 And we will serve this way – by portions.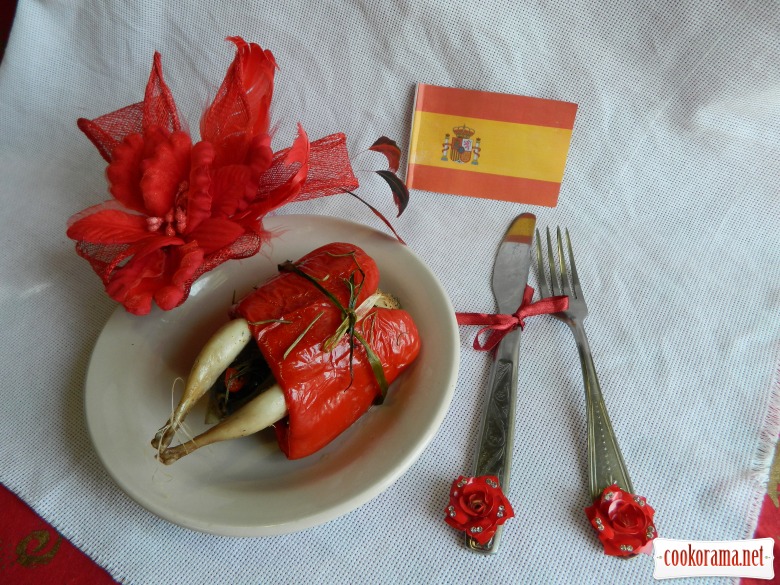 Or a bit larger portions (small photo session).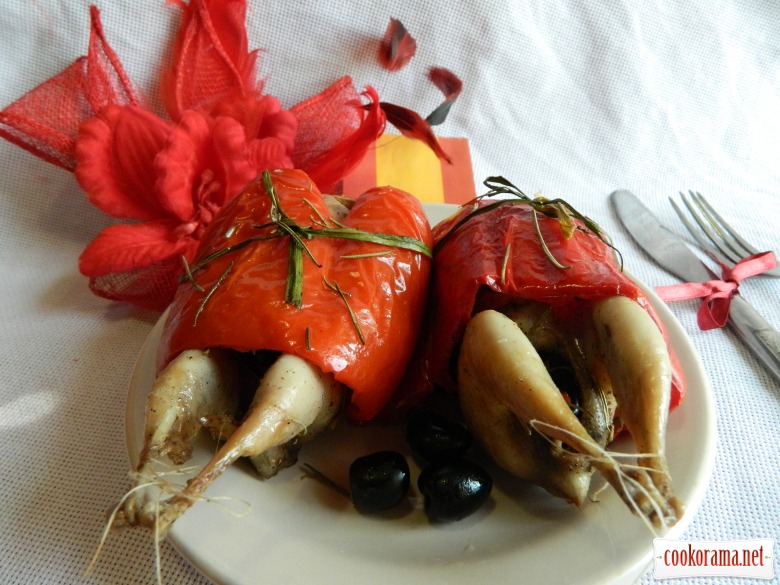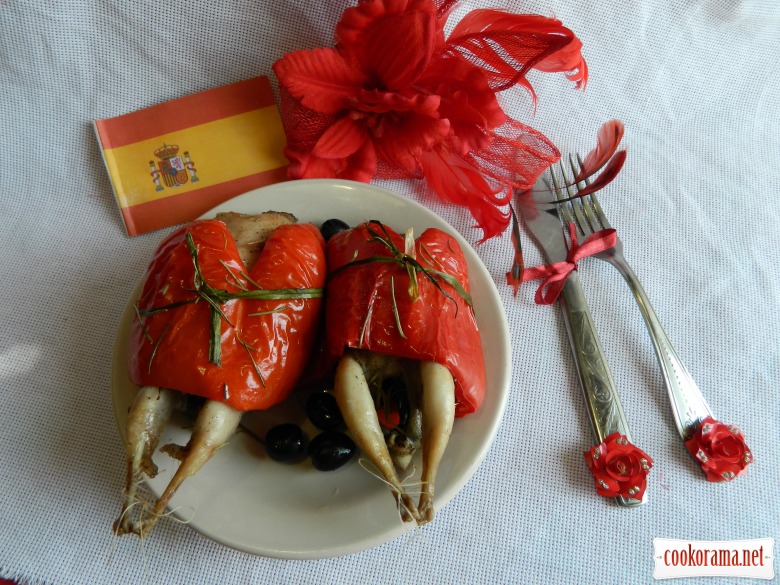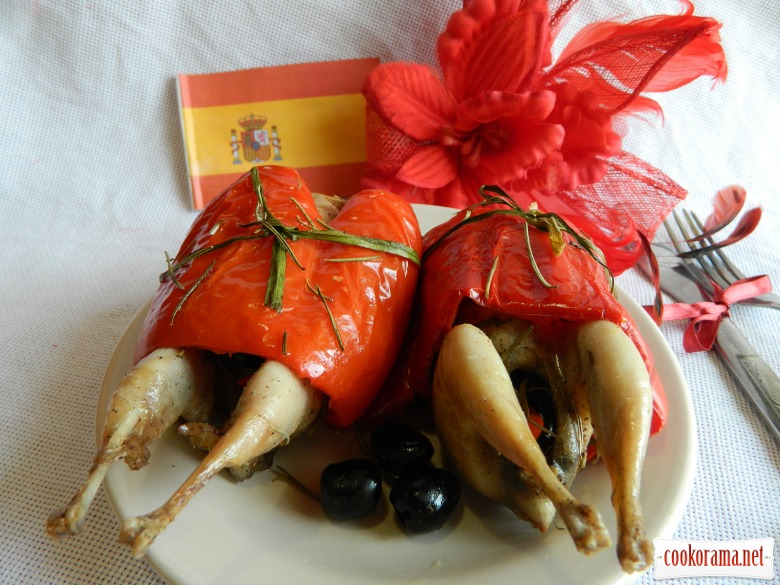 And this is the dish for a small company! And that`s right! What kind of Spain without friendly communication at the table?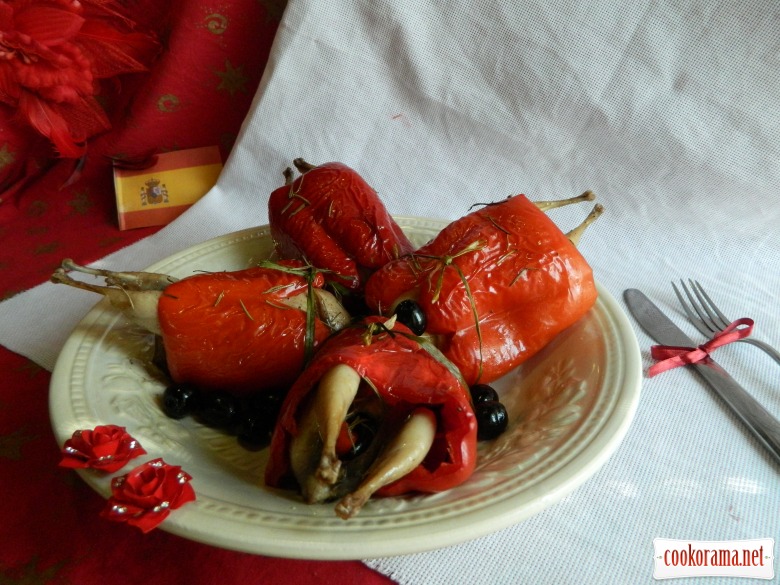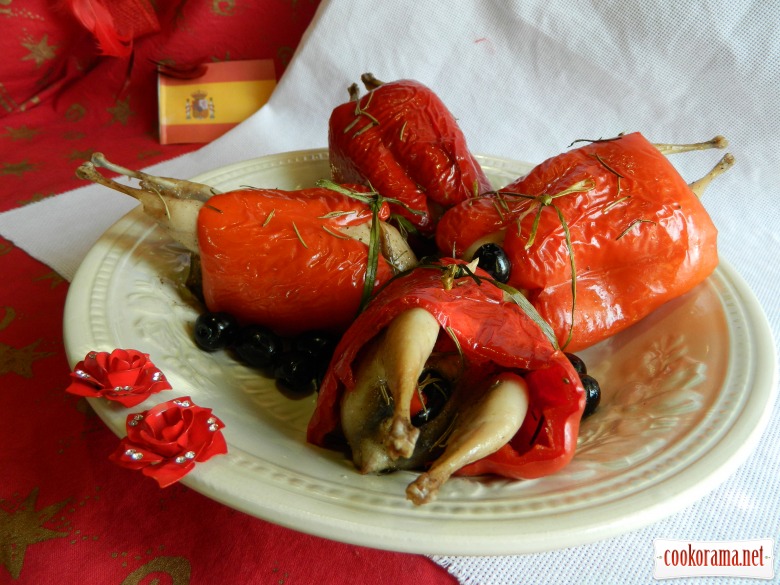 To say that the dish is delicious — it means to say nothing! Just cook it! It`s mega-tasty!!!
Top of recipe "Pimientos rellenos de codornices (Peppers stuffed with quails)"