Stuffed peppers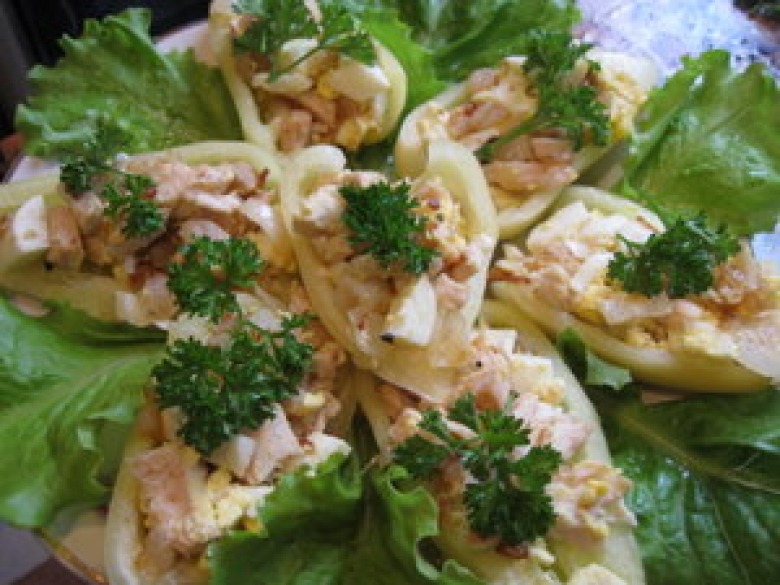 Ingridients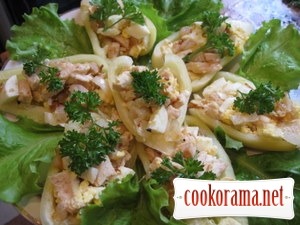 Preparation
:
To preapare
stuffed peppers
you need:
Boiled chicken fillet cut into pieces.
Chop onions and put into preheated pan, pour oil and fry until it golden yellow.
Put chicken fillet into a pan and fry.
Get out the pan's contents and put it in a plate and add chopped eggs, sprinkle with salt, add mayonnaise.

Stuffing put into a pepper cut in half.

Decorate and serve stuffed pepper to the table.

Bon appetite!