Meat with vegetables in a pot (winter version with rutabaga)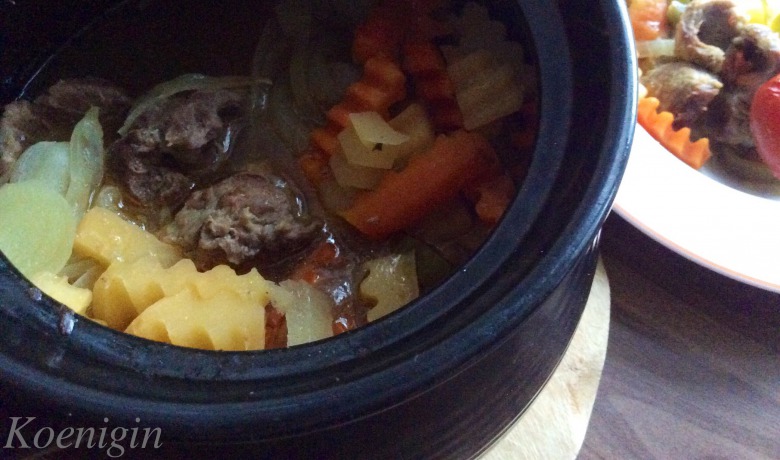 Ingridients
ground mixture of peppers
I for myself recently «discovered» a vegetable like rutabaga. Now almost forgotten, but once very respected by our great-grandmothers, who prepared it almost daily as we cook potatoes. Relative of rutabaga- turnip was cooked and eaten in summer and rutabaga- in autumn and winter. It is rich in vitamins and minerals, has a slight flavor of cabbage, as belongs to the family of cabbage. So if you are interested, let's cook. I did not point number of vegetables, take depending on the taste and size of the pot, pot or pan in which to prepare a meal. But the more vegetables, the better. Alternatively, you can prepare for fastening only vegetables without meat.


Preparation
Cut meat on portion pieces and slightly fry in oil.
Peel vegetables, wash and cut as you wish: bricks, rings, cubes. The main thing is not very finely.
Here's how rutabaga looks like.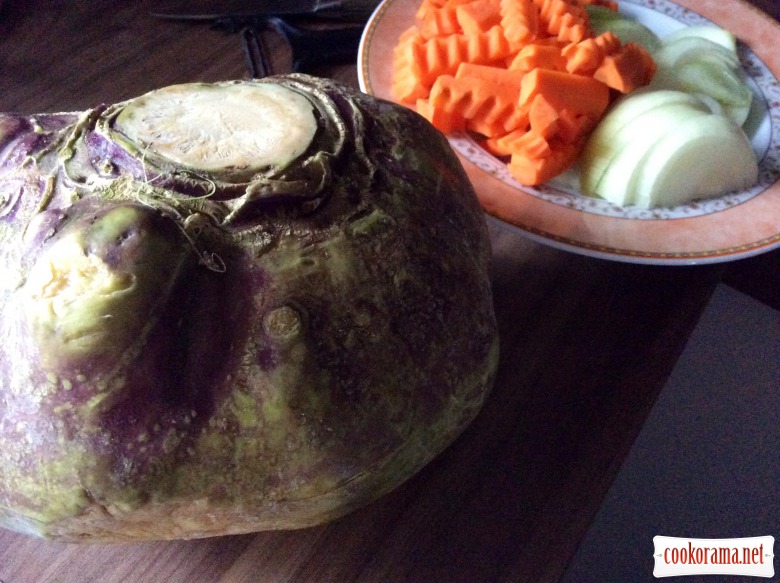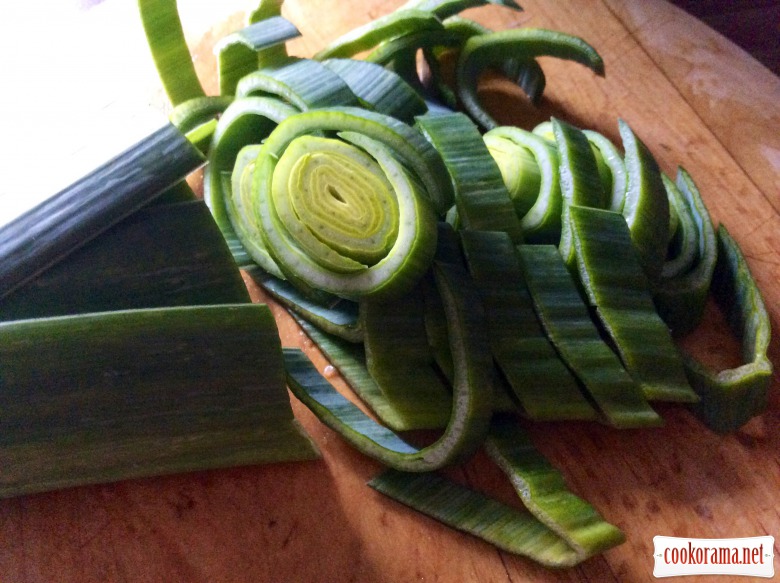 And here is its pulp of gentle cream color.
Pour at bottom of pot (cauldron or saucepan) 2 tbsp of oil, put meat.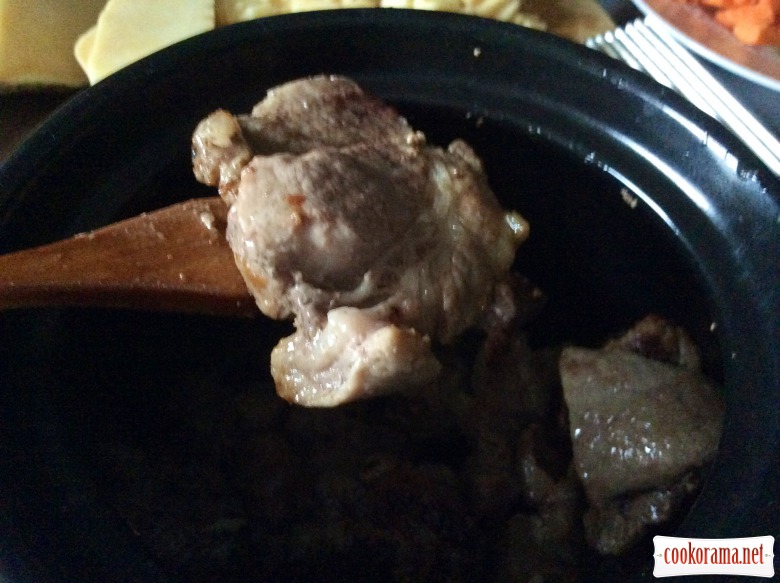 Salt, add mixture of peppers and dried herbs (I used dill and parsley).
Next, spread layers of vegetables: onion,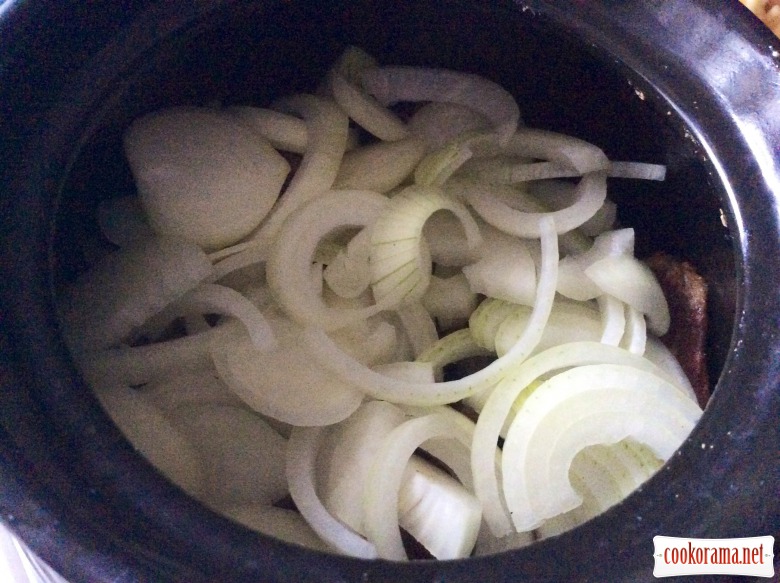 rutabaga,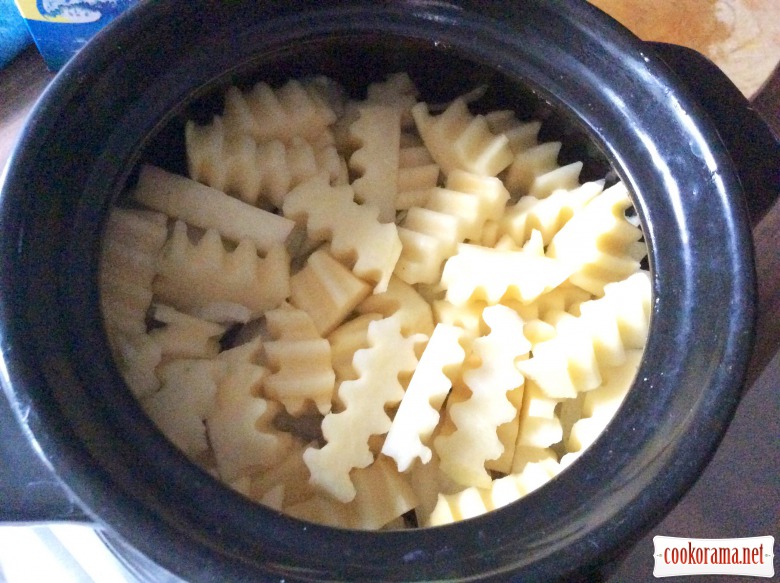 carrot,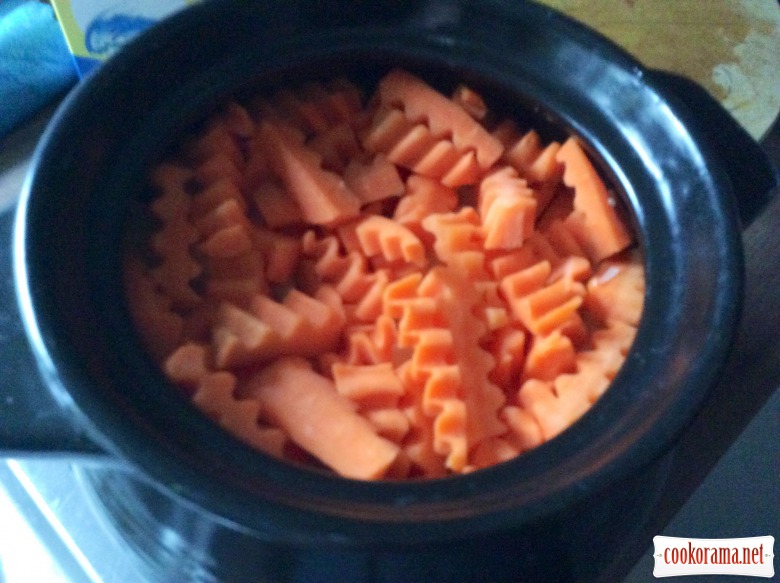 green onion (I used leeks).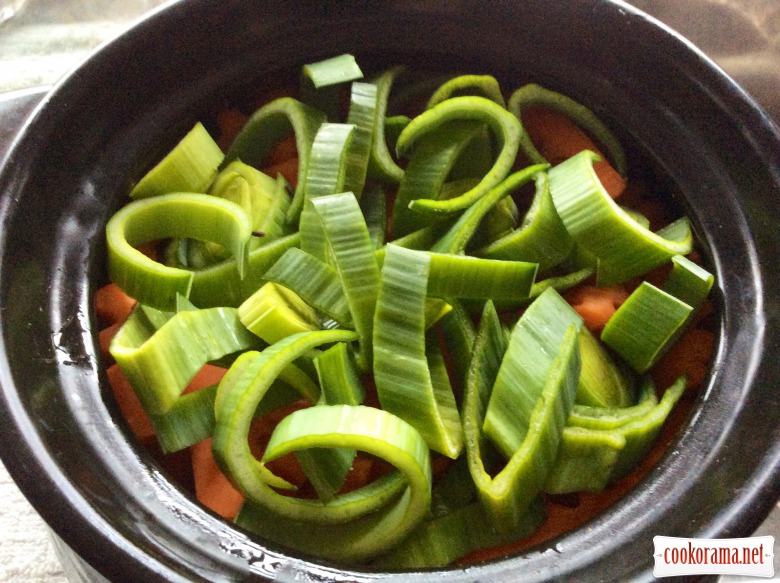 Last layer — tomatoes.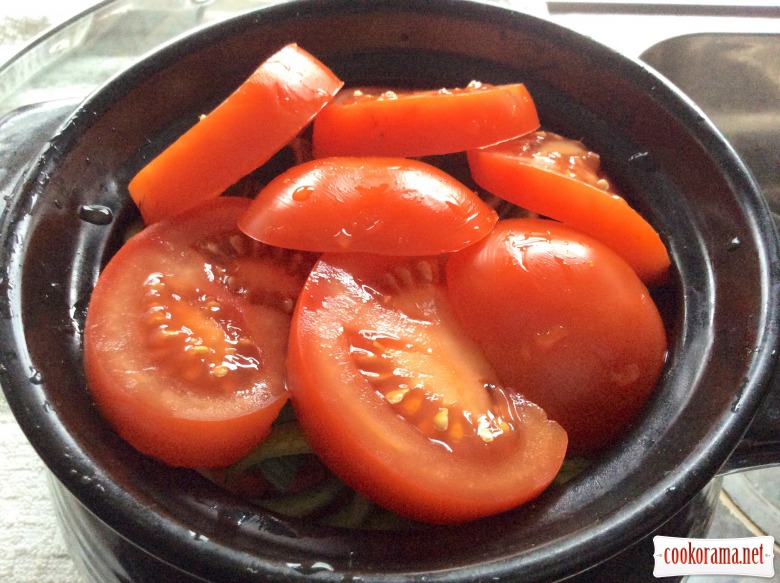 Sprinkle all layers with salt, pepper and herbs, depending from amount of ingredients.
Pour glass of cold boiled water, cover with foil, pinch the edges tightly. Make few holes in foil with fork or knife.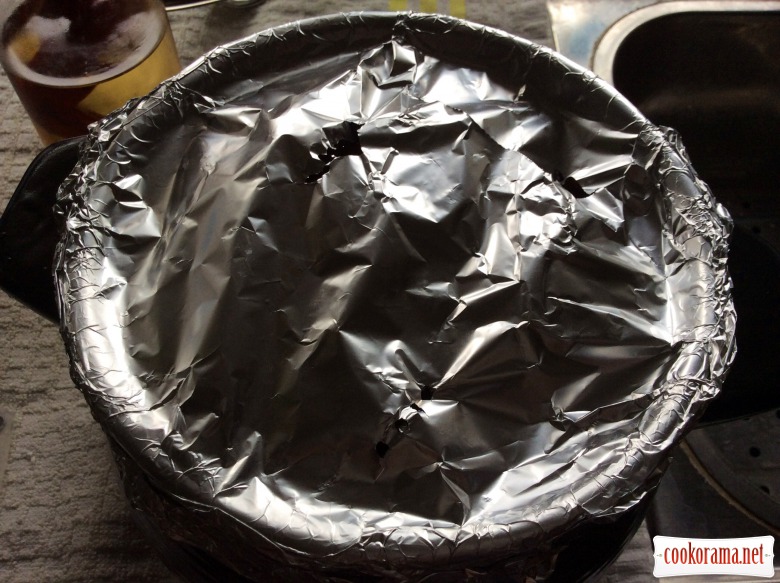 Put in heated to 190℃ oven for 1,5 h, once time ends, turn off the oven, leave pot in it for another 10 min.
Then take out, carefully remove foil (can be hot) and spread in portions.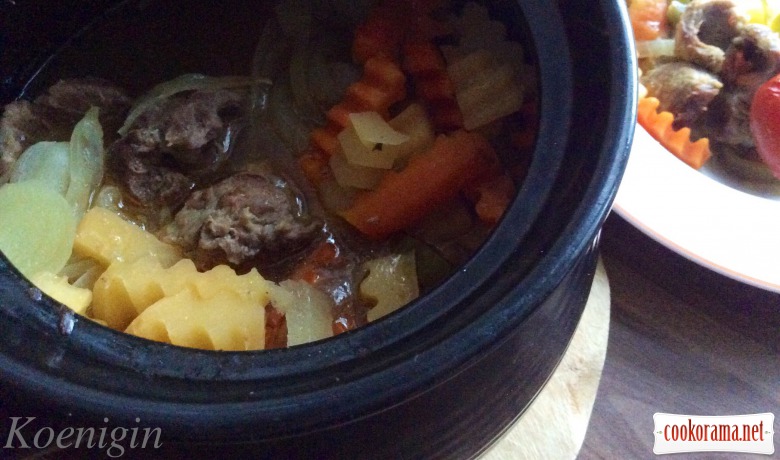 Vegetables turn out very tasty, elastic, do not fall apart into porridge.
You can serve two variants, as, in fact second dish or as a thick soup-stew.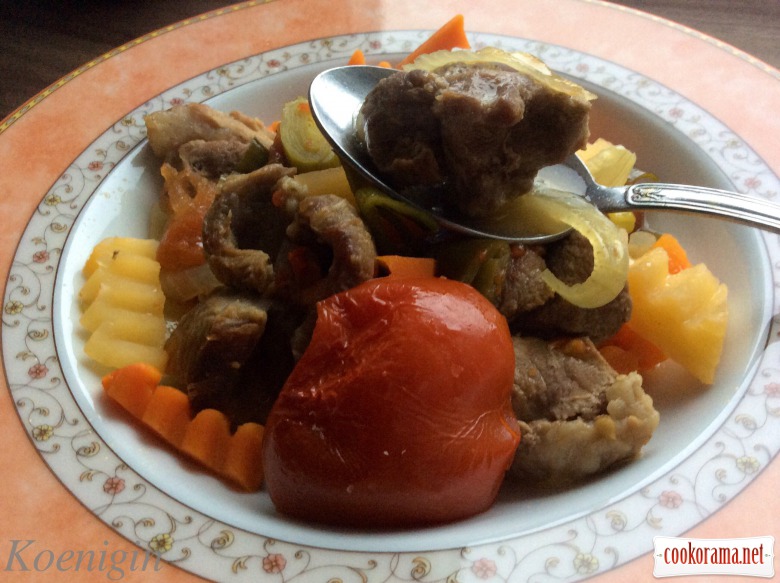 Of course, the composition of vegetables is arbitrary and you can easily adjust it at your own taste.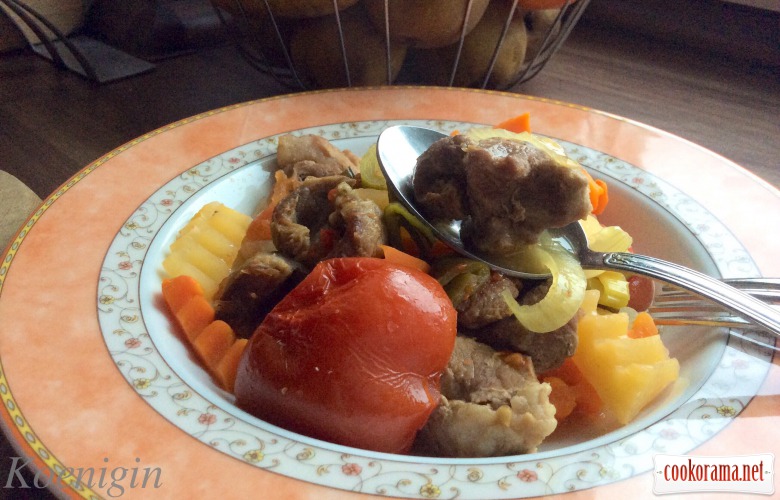 Bon Appetite!
Top of recipe "Meat with vegetables in a pot (winter version with rutabaga)"