Meat rolls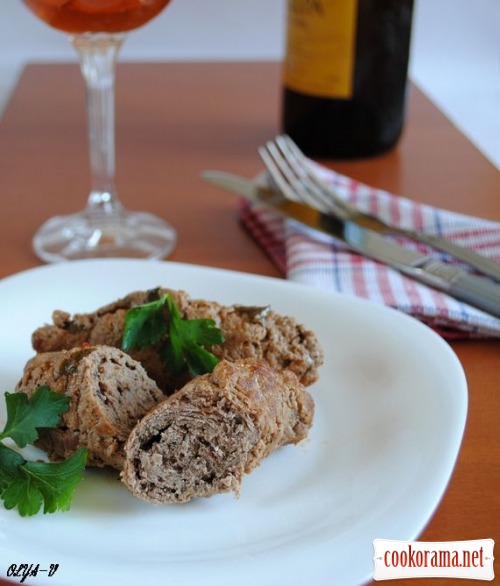 Ingridients
500 g.
1-2 spoon
1 шт.
1 шт.
Preparation
Cut meat in layers, beat it, salt and sprinkle with pepper, put in the meddle a piece of butter, or lard if you like.
Wrap meat in roll and wrap with thread.
Heat in pan some oil, slightly fry rolls from all sides, then cool a bit and remove threads.
Spread rolls in saucepan, add bay leaf, tomato sauce, spices, greens and garlic, pour with water to cover meat with it a little.
Stew over low heat, covered with lid for 30-40 min.
Bon Appetite!