Liver shashlik with spices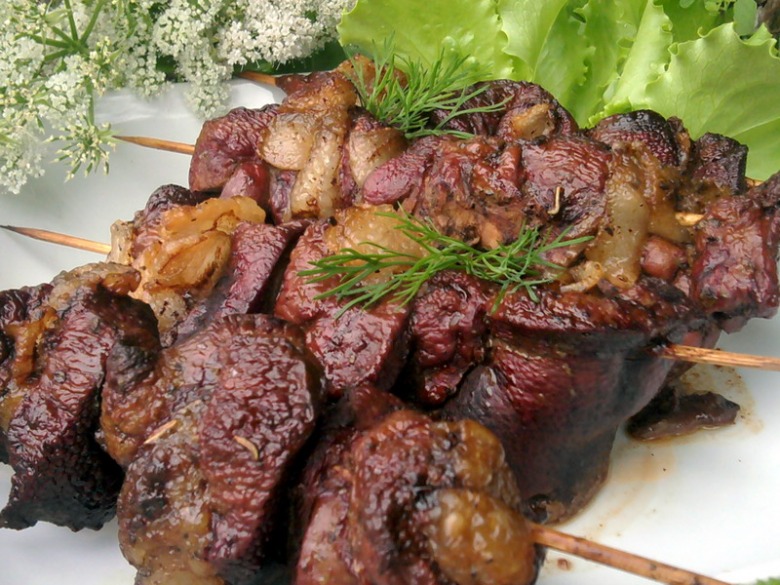 Ingridients
Ingridients
1000 g.
150 g.
Also
8 шт.
I love shahlik from liver and lard, with spices, which give a unique flavor!!! This shashlik is cooked outdoors and in winter in the oven (grill). I strongly advise to cook and taste it!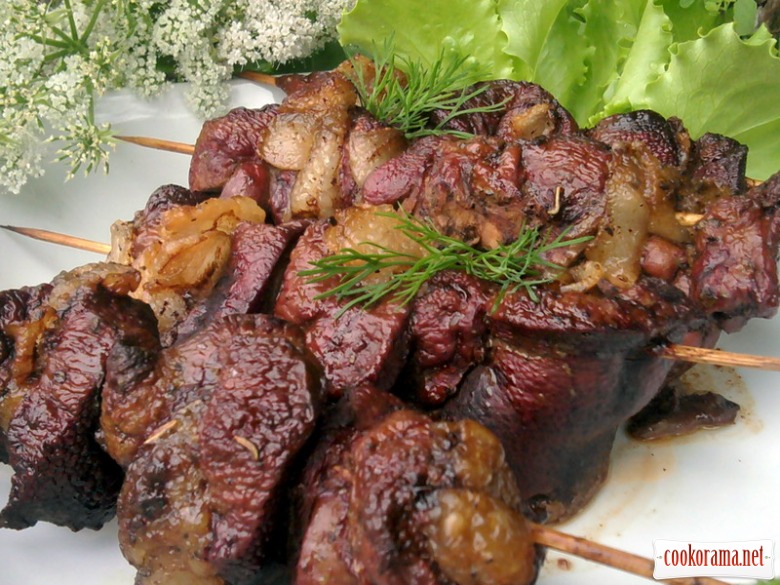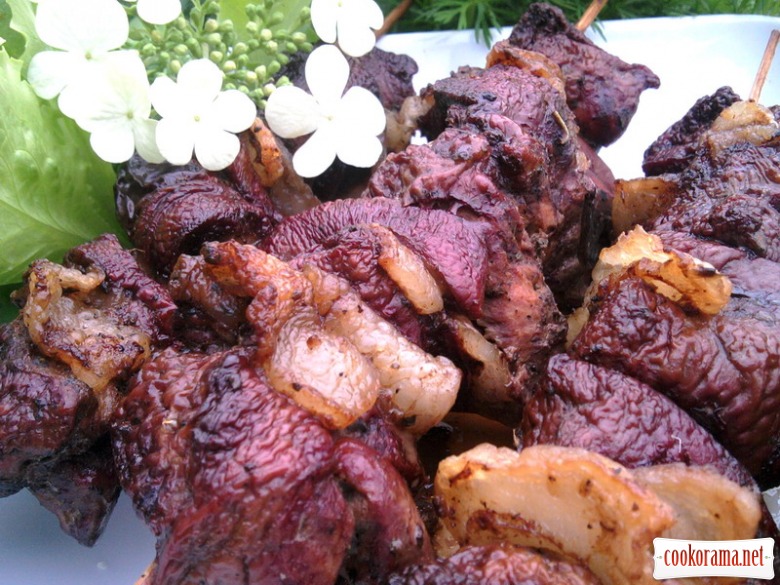 Preparation
You must soak the liver, remove the foil and cut into thin long slices. Mix spices with salt in a separate bowl, dip each piece from both sides. Put on liver thinly sliced lard, shpik or bacon.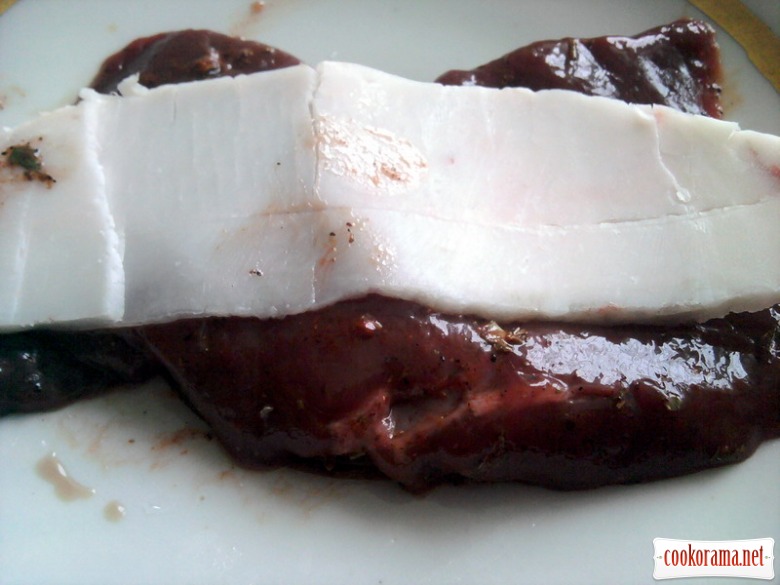 Gently twist rolls and put on wooden skewers or skewer (then you need to cut large pieces of the liver), as for me, it is best with wooden skewers, by portions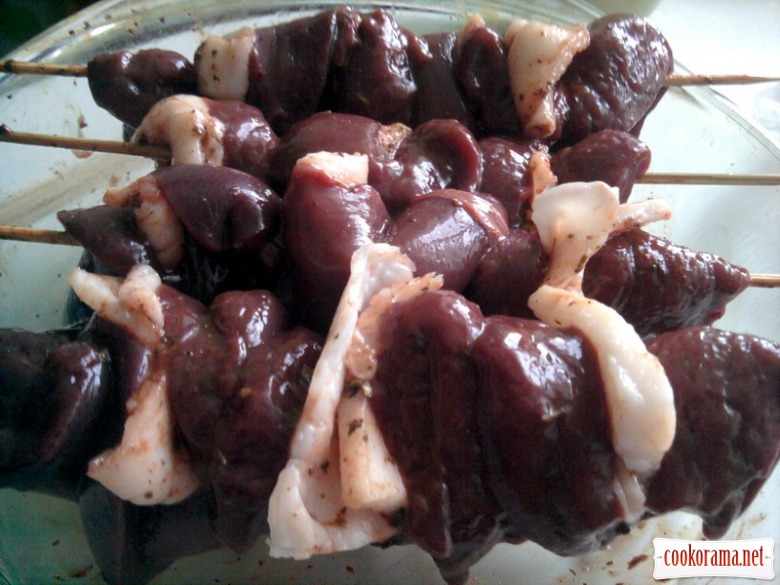 I made too short slices of liver and I couldn`t make beautiful rolls, but lard is well seen

.
Spread over mangal on the grid (or just on mangal over charcoal) and turning fry till readiness. The main thing is not to overcook, lest shashlik will be dry.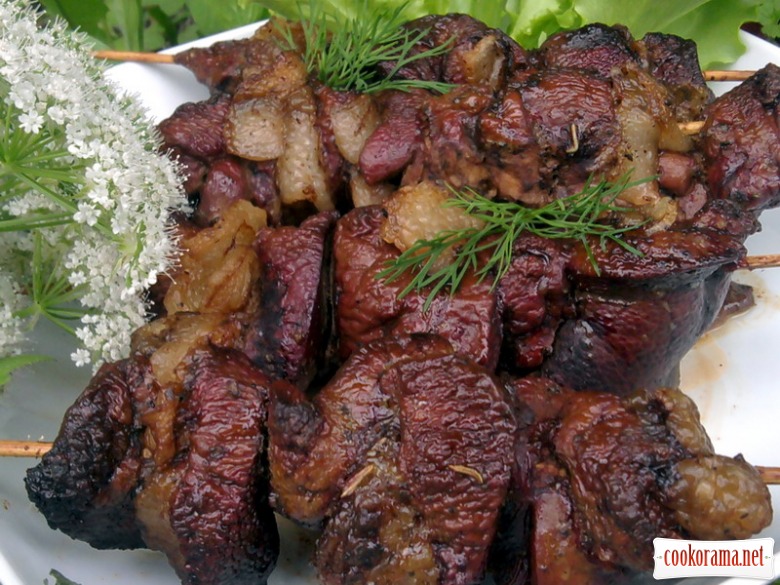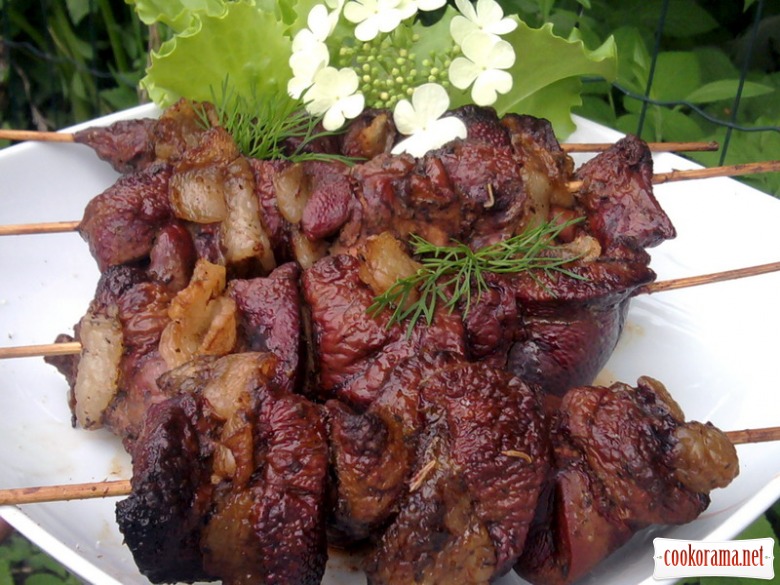 With fresh vegetables and black bread is very delicious!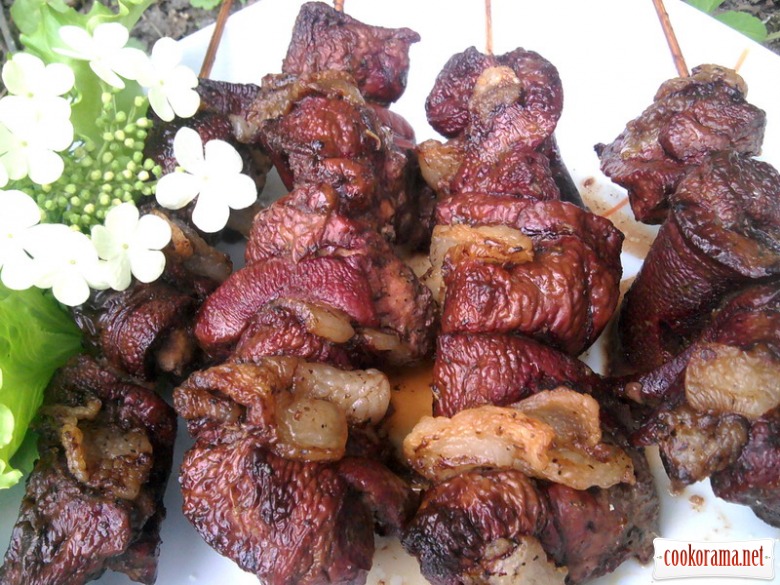 Tasty and successful picnic!!!