Shashlik from chicken in pepper-mustard marinade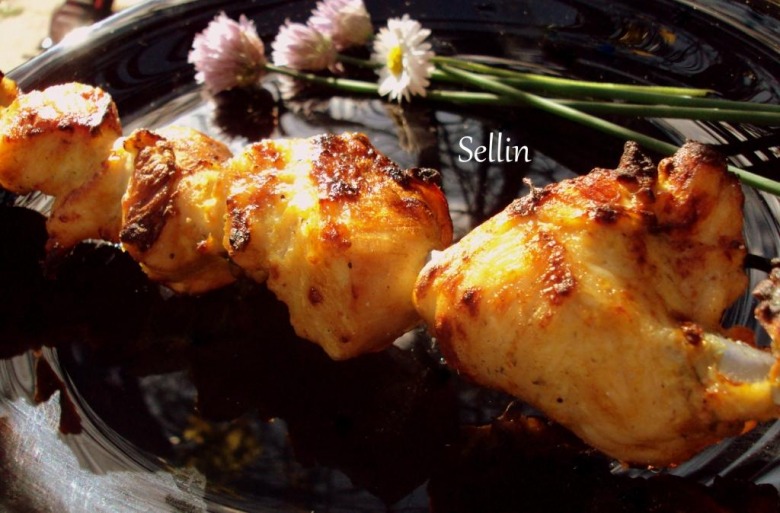 Ingridients
2 шт.
1 шт.
80 g.
20 g.
5 g.
3 g.
10 g.
5 g.
10 g.
80 g.
15 g.
30 g.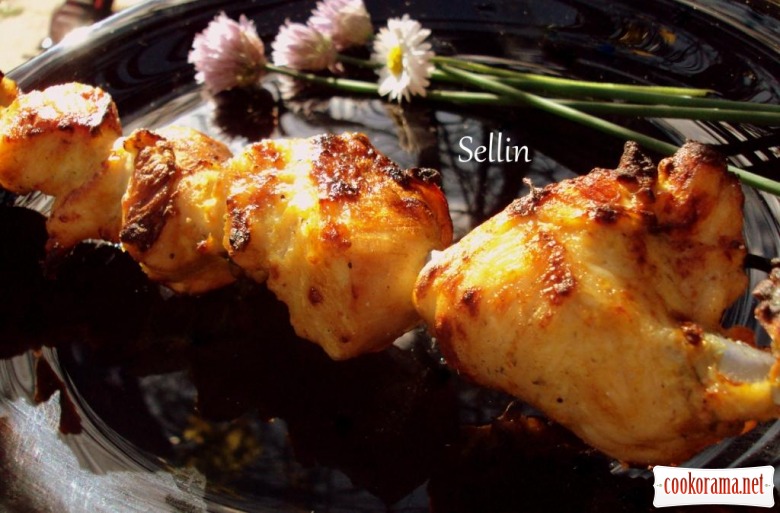 On weekends made shashlik with my family. One shashlik was by the recipe of Laran with tomato juice, the other one was from Lesya (Medunya) with milk, but at last moment I got an interesting recipe of marinade, which has 2 types of red peppers and mustard powder. So I made this one.

Preparation
Wash chicken fillet, cut it.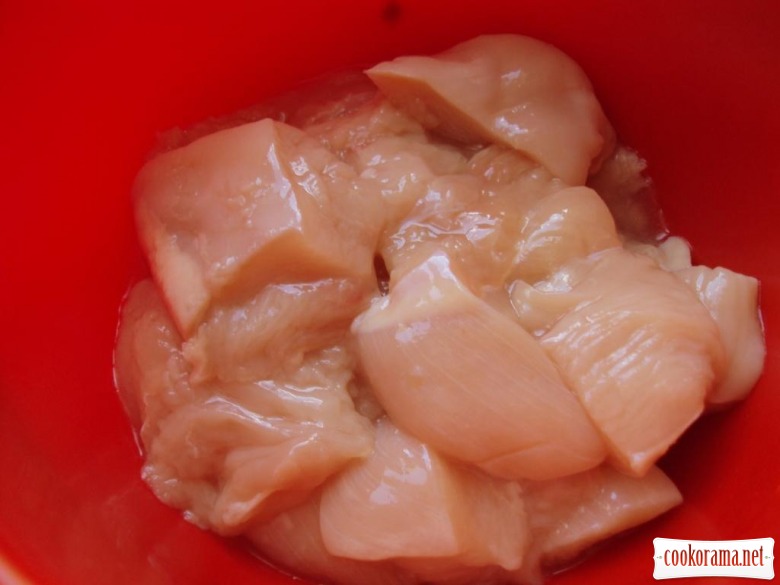 Chop or grate onion, add oil, soy sauce, lemon juice, wine.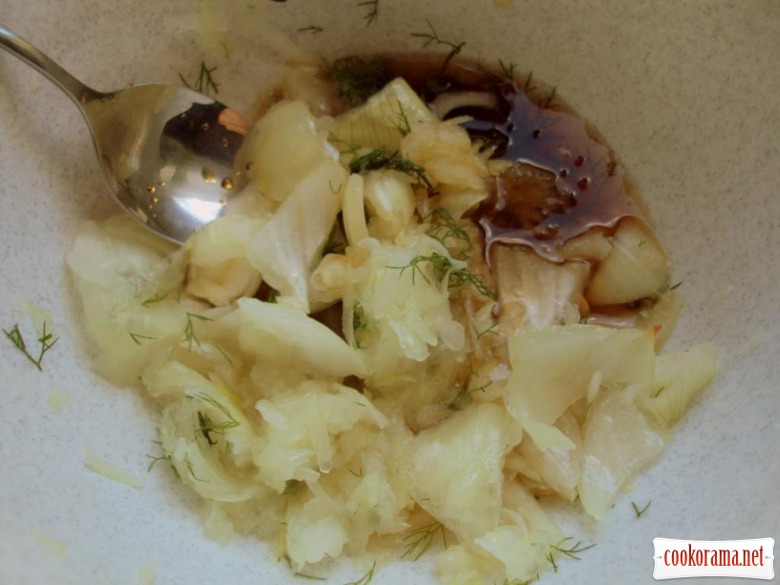 Add peppers, mustard powder, turmeric, sugar and salt.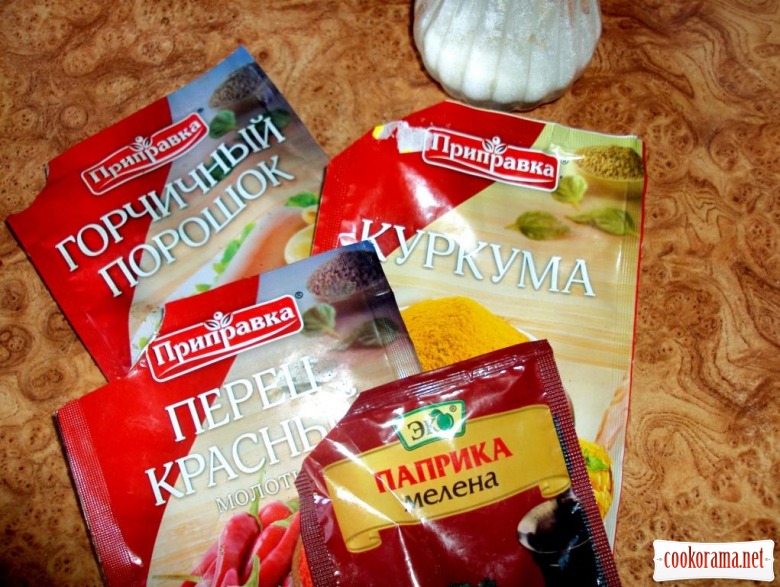 Mix all with chicken fillet. Put in the fridge at least for 1 hour.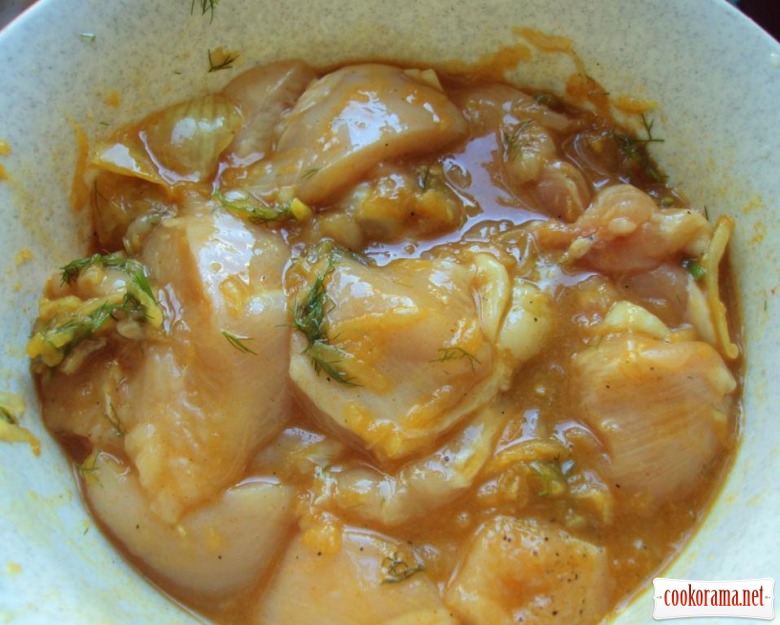 Cook over coals, always stirring.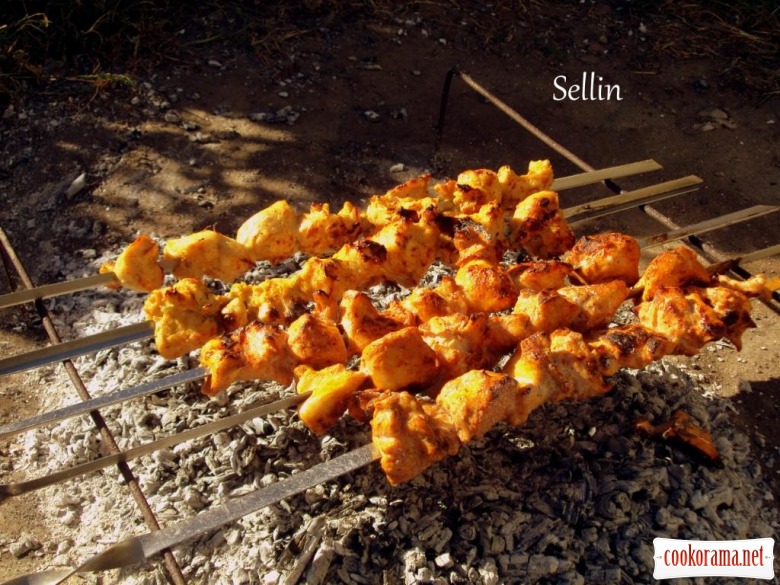 Bon Appetite

Top of recipe "Shashlik from chicken in pepper-mustard marinade"