Julienne in courgettes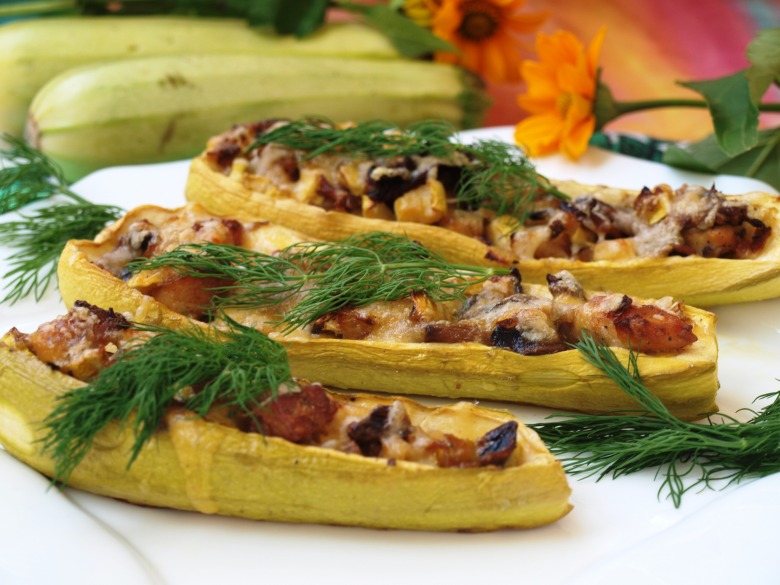 Ingridients
2-3 шт.
4-5 шт.
1 шт.
200 g.
20 g.
100 g.
50 g.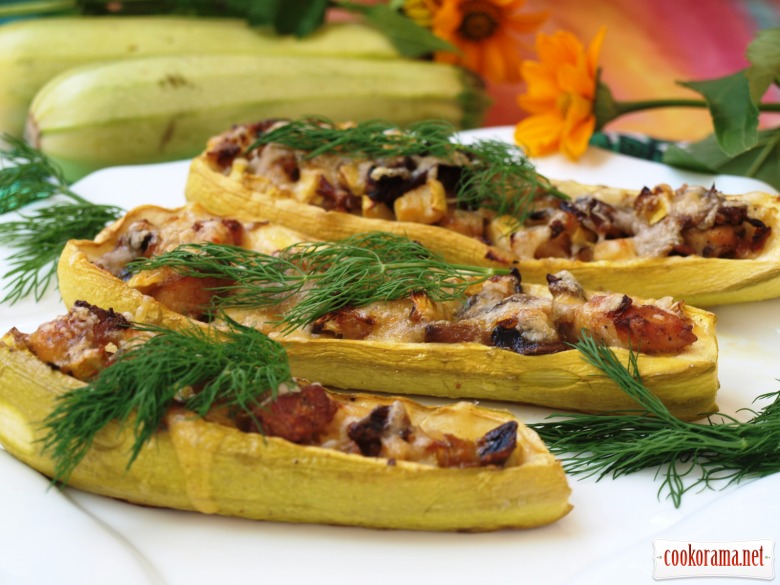 I offer in season of courgettes, to cook julienne in courgette boats. Dish hearty and delicious both in hot or cold form.

Preparation:
Cut courgettes in half, cut out the middle and dice it.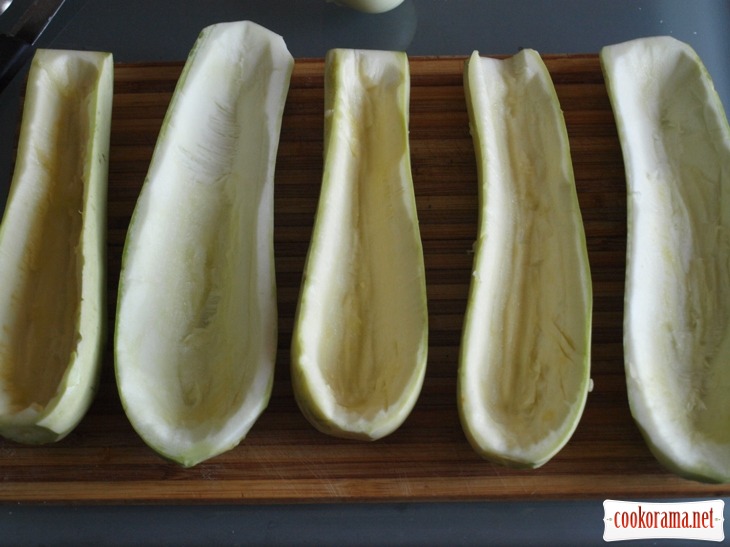 Rub boats inside with black pepper and sprinkle with soy sauce.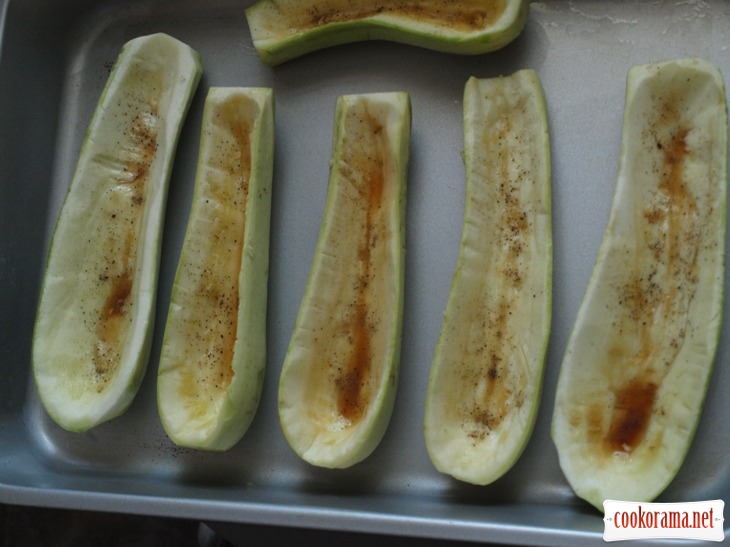 Dice chicken fillet, fry on oil, add flour, then cream, salt and pepper.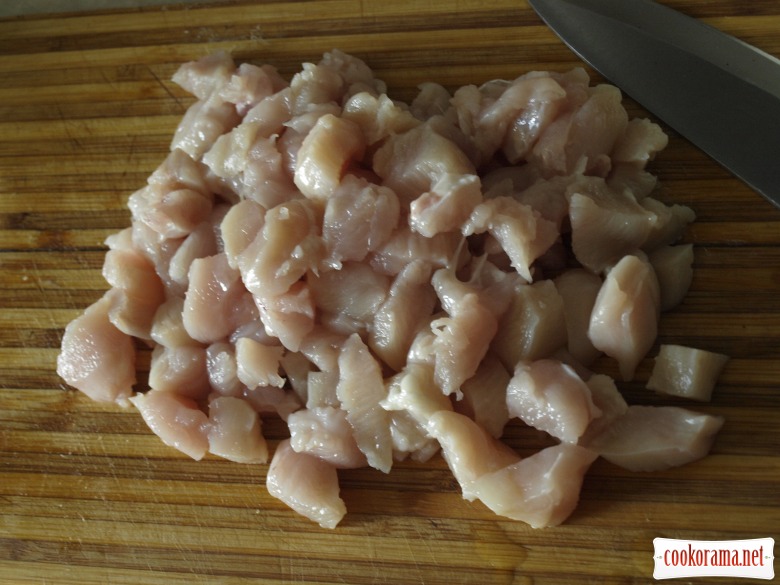 Chop champignons and onion, add to them sliced courgettes pulp and fry on oil.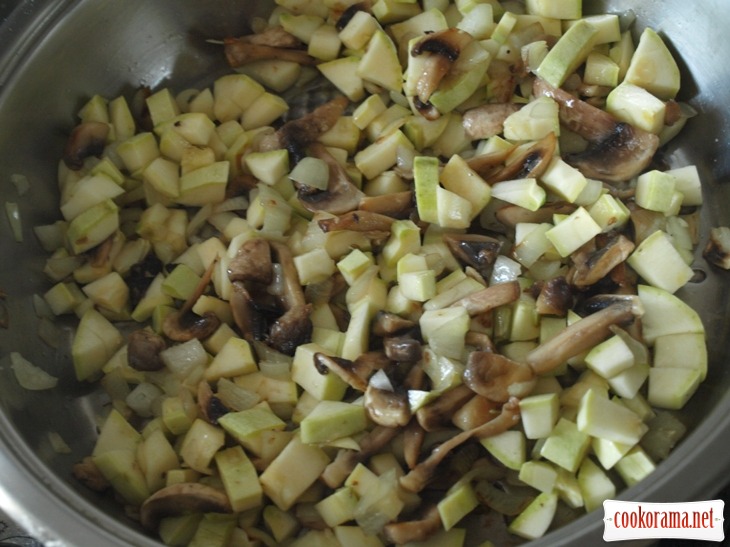 Add fried chicken fillet to vegetable mass, sprinkle with nutmeg.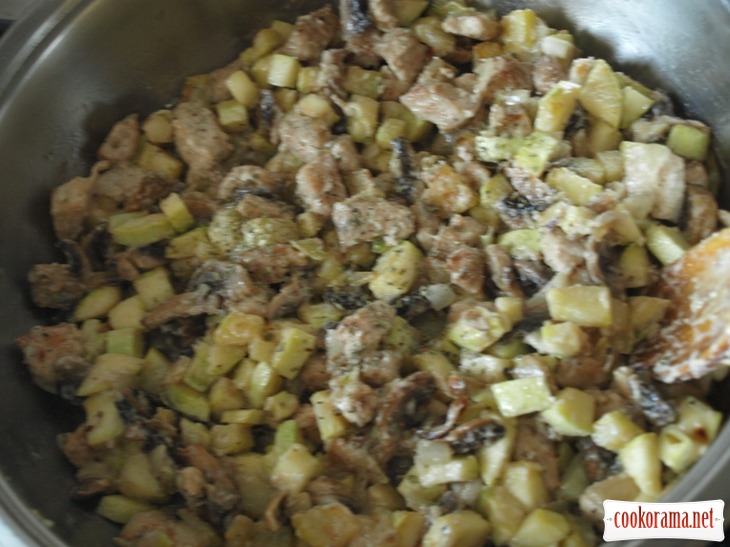 Spread stuffing on prepared boats. Sprinkle with grated hard cheese and Provence herbs.
Bake in oven at 200℃ for 15-20 min.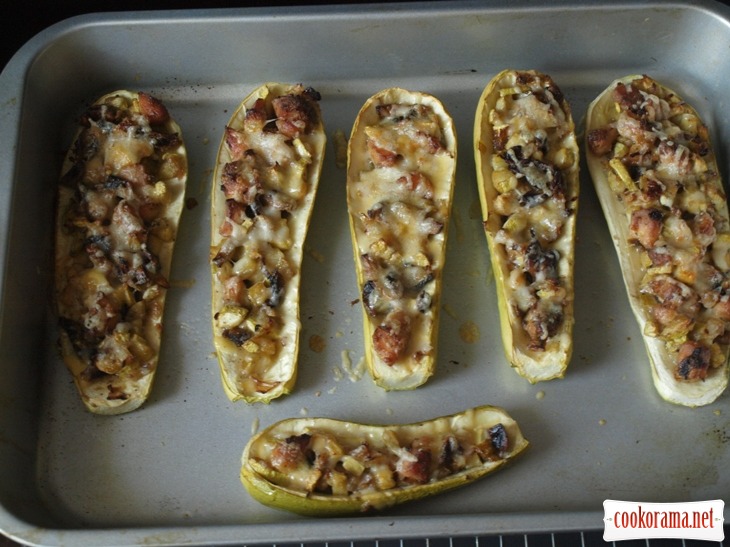 Bon Appetite!!!