Homemade chicken sausage with sauce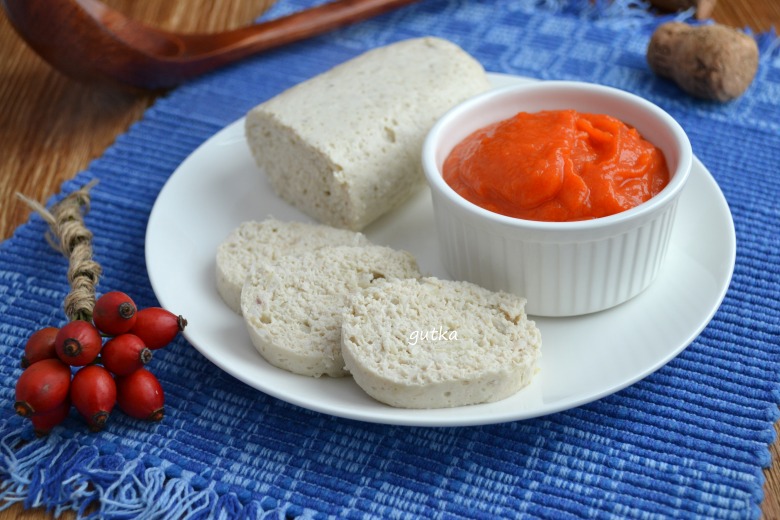 Ingridients
Ingridients
275 g.
0,5 шт.
2 шт.
20 g.
0,5 шт.
Sauce
3 шт.
3 шт.
0,5 шт.
20 g.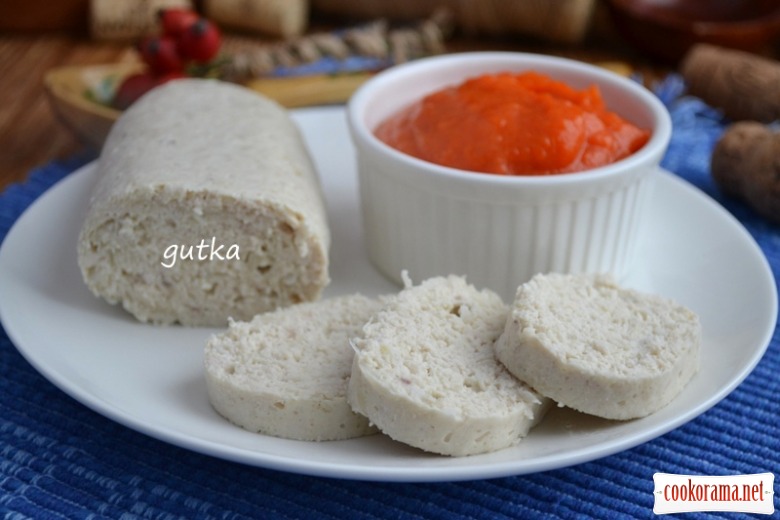 Tasty and dietary — food for food steamer.

Preparation
— clean apple from peel and seeds, cut it;
— peel onion;
— chop meat, apple, onion in processor;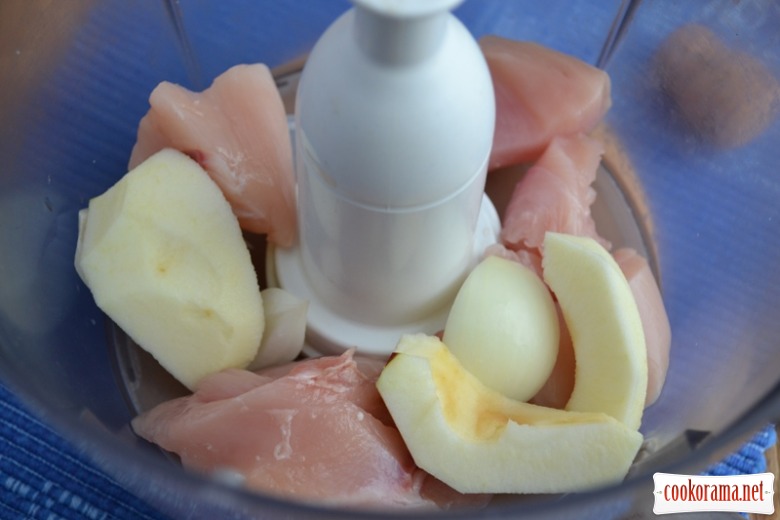 — add salt and pepper to taste, two chopped cloves of garlic, eggs, sour cream and mix;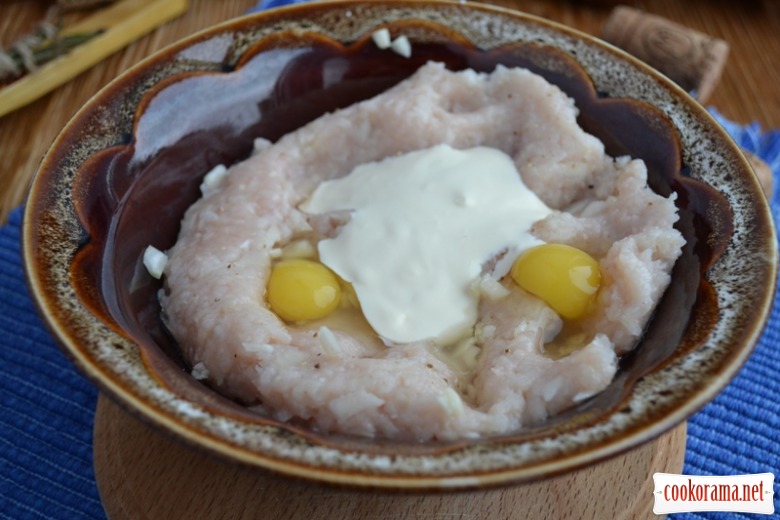 — cut a large rectangle from food film, put the stuffing on it, roll into a tight cylinder and tie the ends with the thread: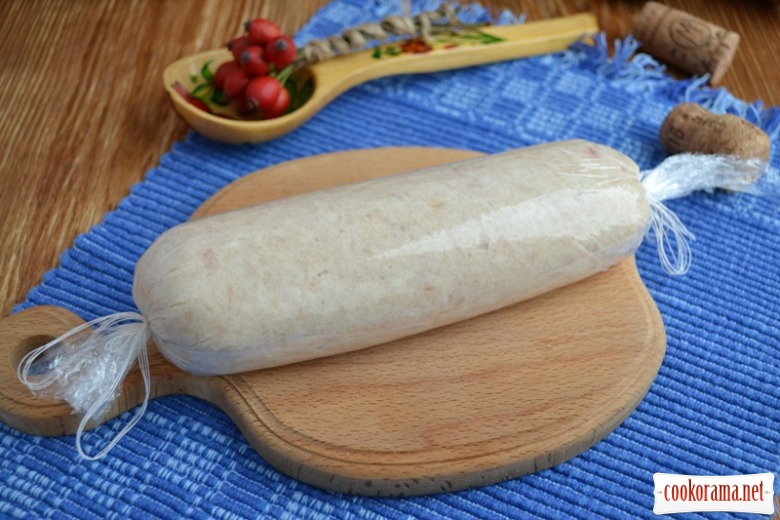 — cook on the 2nd level of steamer for 25 min till readiness;
— I made pepper for sauce in the steamer at 1st level, meanwhile on the 2nd is cooked sausage, and apples spread at the 3rd level;
— in 25 min take out apples, and rest leave for another 10 min in turned off steamer;
— clean cooked pepper and apples from peel and seeds;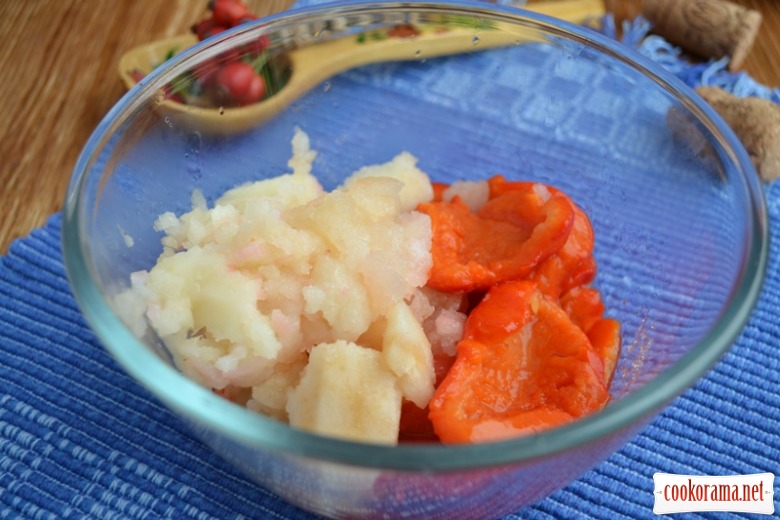 — grind apples and peppers in blender, then I add grated onion and garlic and chop again;
— add salt and pepper to taste, oil and mix.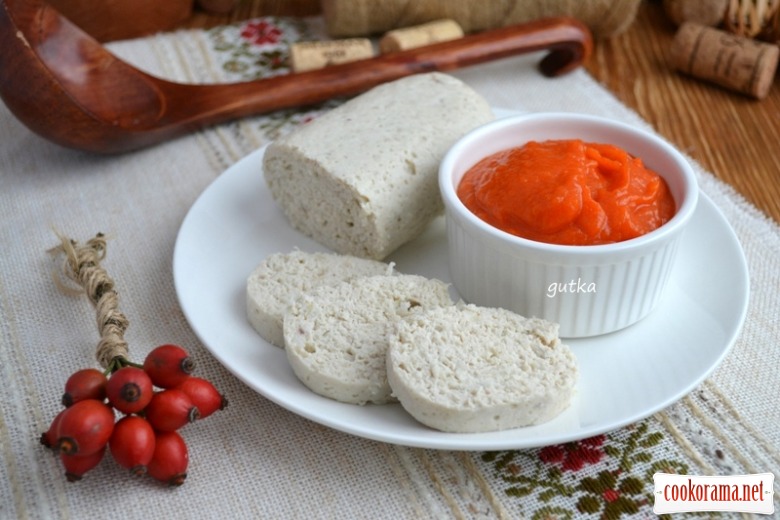 Serve with toasts and greens.