Baked Easter sausage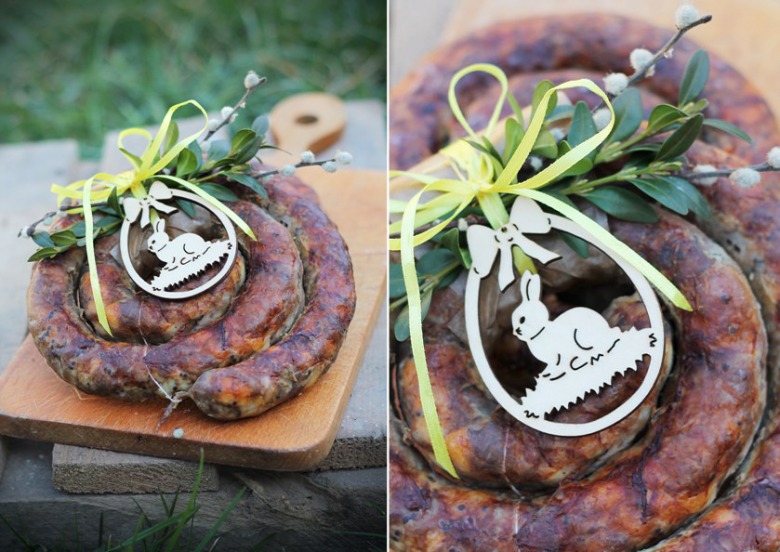 Ingridients
4 kg
0.5 kg
0.5 kg
4-5 spoon
6-7 шт.
1 glass
Every year, a few days before Easter, we prepare sausage at home. We never buy store meat at Easter as I can remember. Once grandmother and grandfather made it, now we cook all together — grandmother, mother and I

everyone has its own segment of work. From «knead» will be seven rings of sausage. The main ingredient of recipe — patience. So.

Preparation
Wash meat, dry with paper towel and chop finely, in pieces 2x2 cm, do the same thing with lard and shponderom. Sometimes neck of pork is replaced by chicken meat, but it makes sausage dry and not so tasty.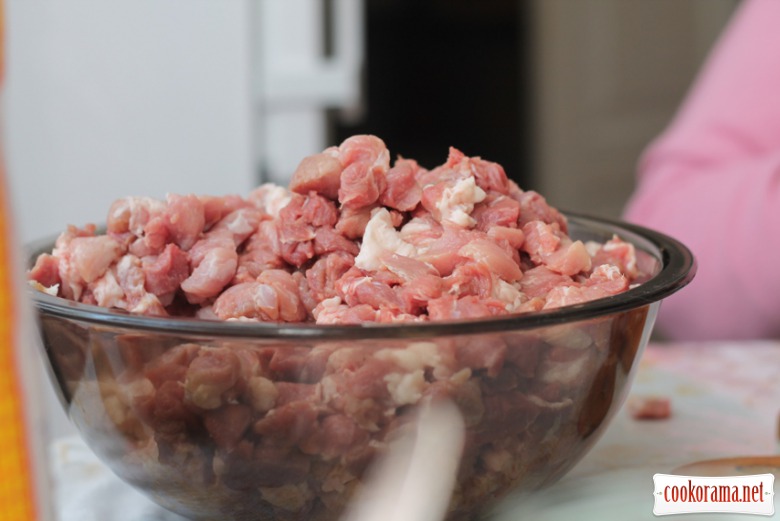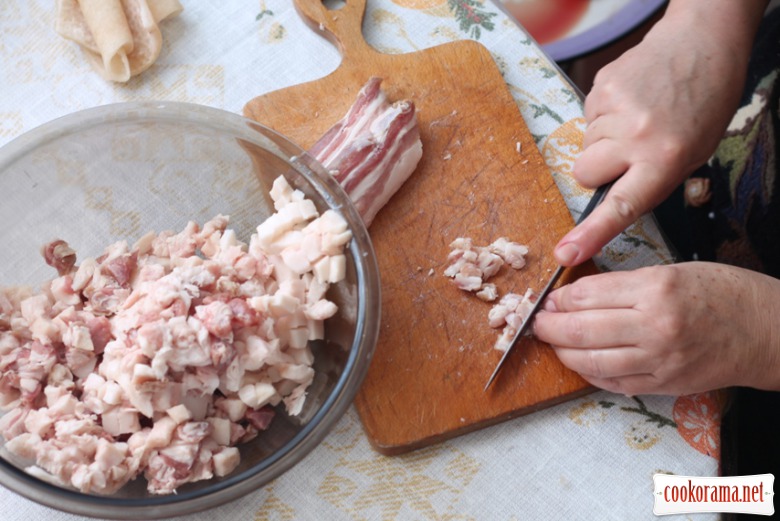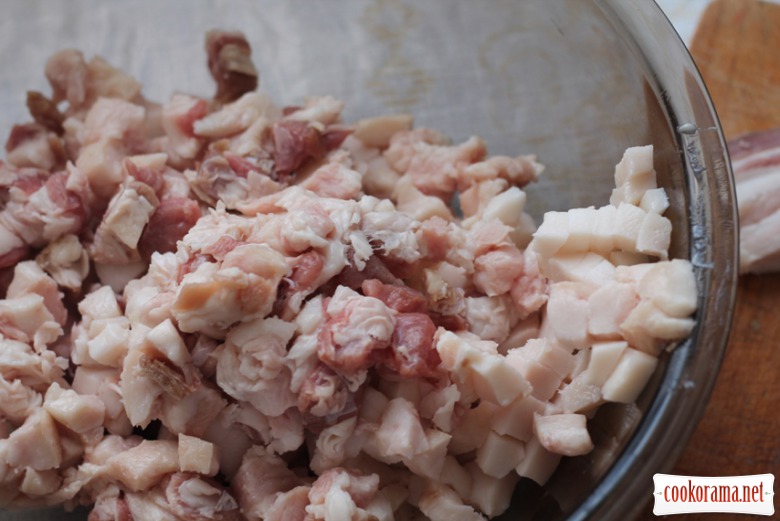 Stir in deep bowl all this «mixture» well, salt, pepper, add mustard seeds.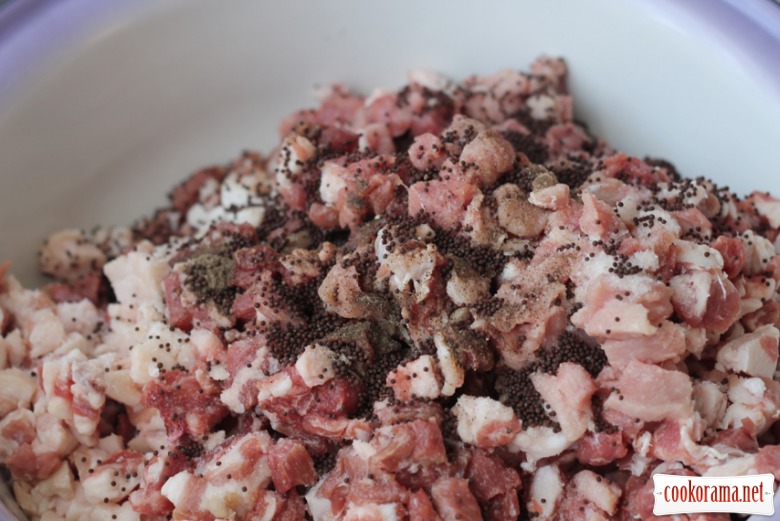 Press garlic and stir all well again, add glass of water and put in cold place for 4-6 h.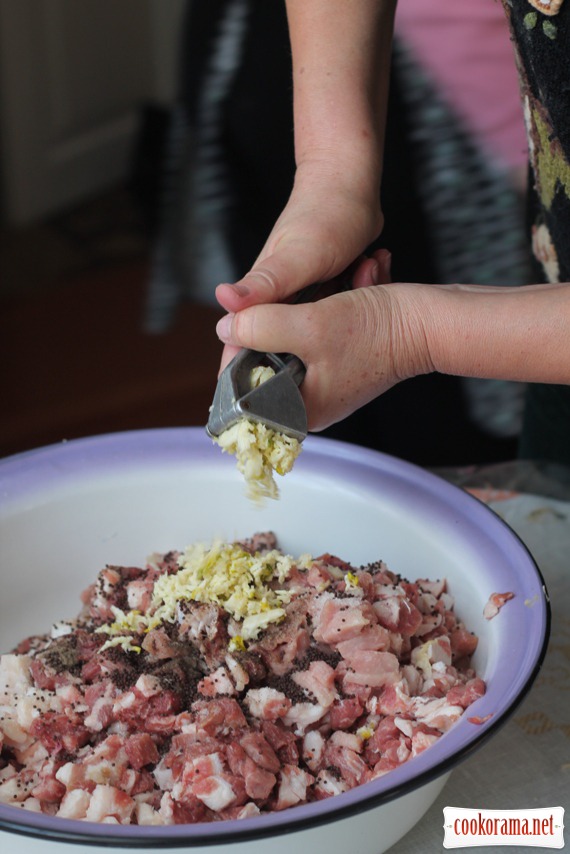 we traditionally start doing it in the morning, and leave meat to stand till evening. In the evening, using meat grinder stuff guts, making sure they are occasionally pirced, not to collect air, because otherwise sausage may crack during baking.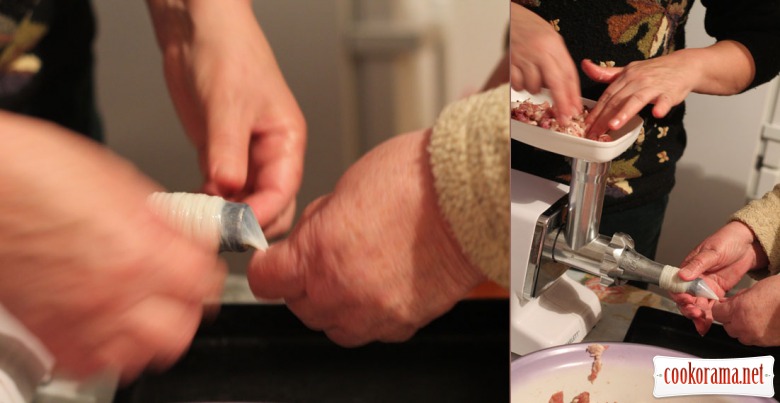 Spread ready sausage on baking sheets (we traditionally put three rings on baking sheet) and leave overnight. Always tie sausages with strong threads and twist in circles.
In the morning sausage is ready for baking. For baking, fill sheetsfor sausages with water (about 2 cups ) — so actually sausage should float. Before you send sausages in the oven, pierce them need a bit more. Bake for one hour at 180-200'C half an hour on each side.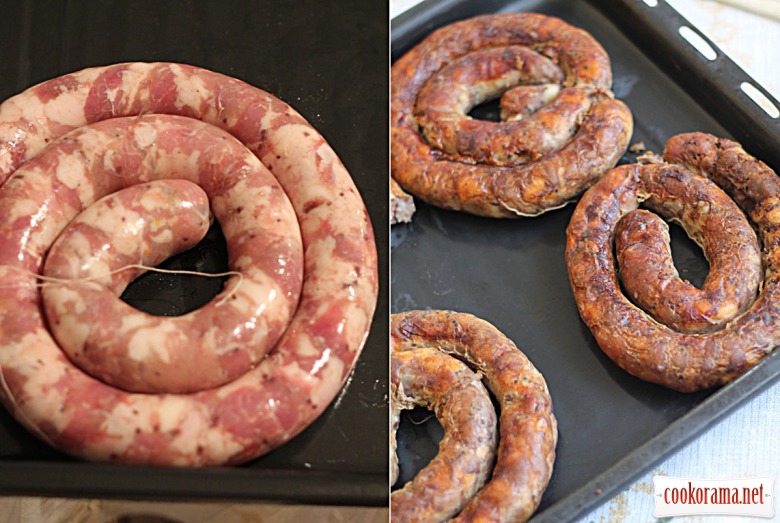 I advise you not to make big circles, because bigger ones- they are hard to turn.
Remove ready sausages from baking sheets and shift, for example in bowl. Incidentally, chowder from sausage (formed in baking sheets) is a wonderful lard for further culinary delights!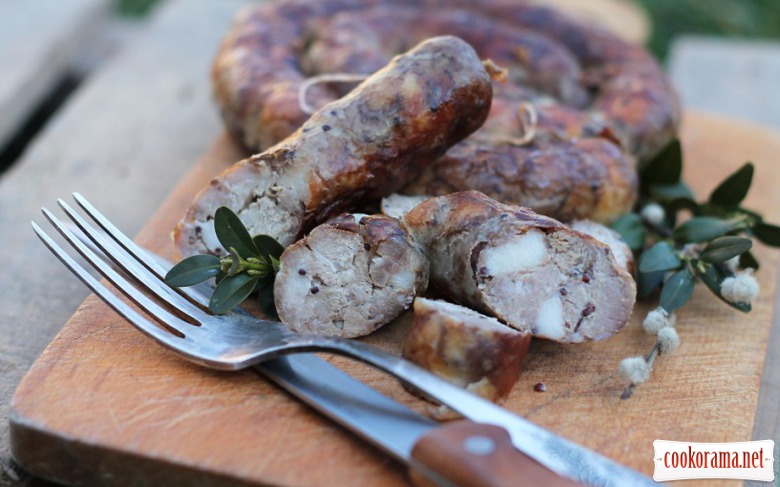 I personally do not like hot sausage, ideally in 5-6 hours after baking. Goes well with beets andd horseradish or alone.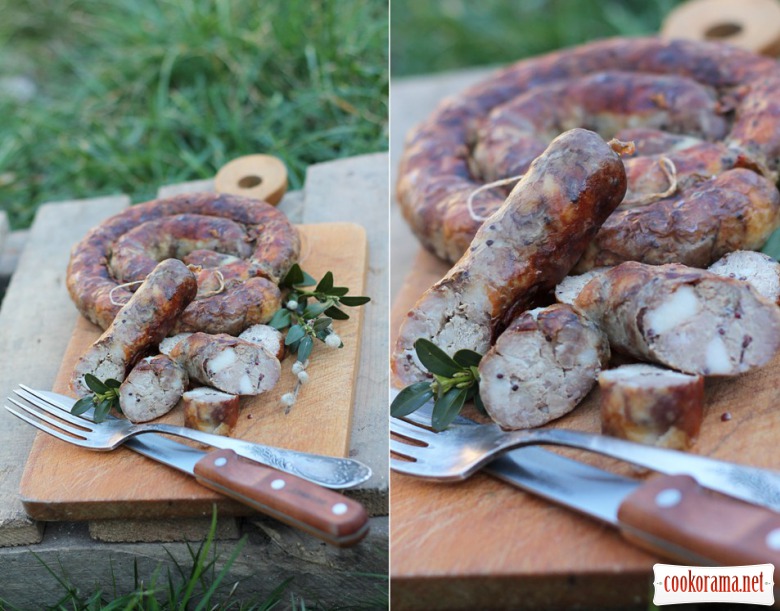 And if all sausage was`nt eaten on holiday — we freeze it in the package, and if needed — warm up in the oven, in culinary bag and it turns out as just baked.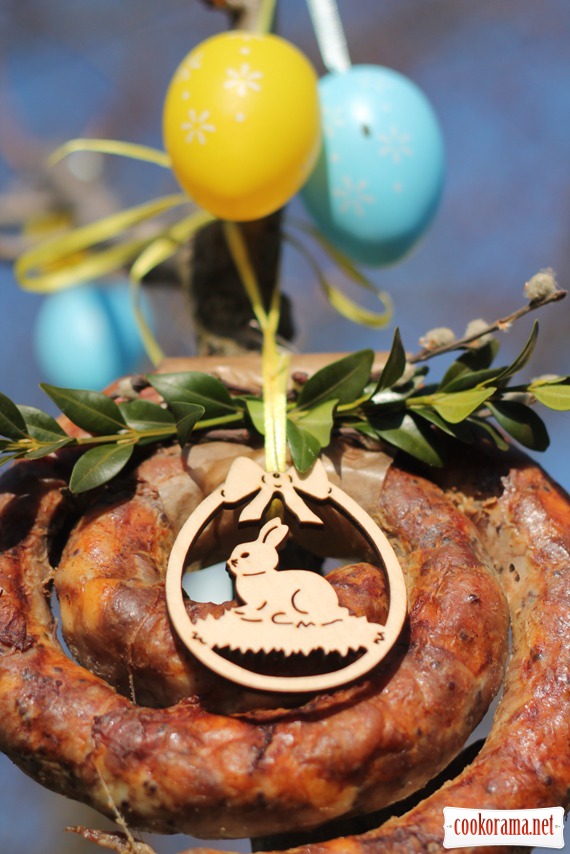 So, I wish to all of you sweet Easter cakes and delicious sausages!!!