Cari-chicken with pineapples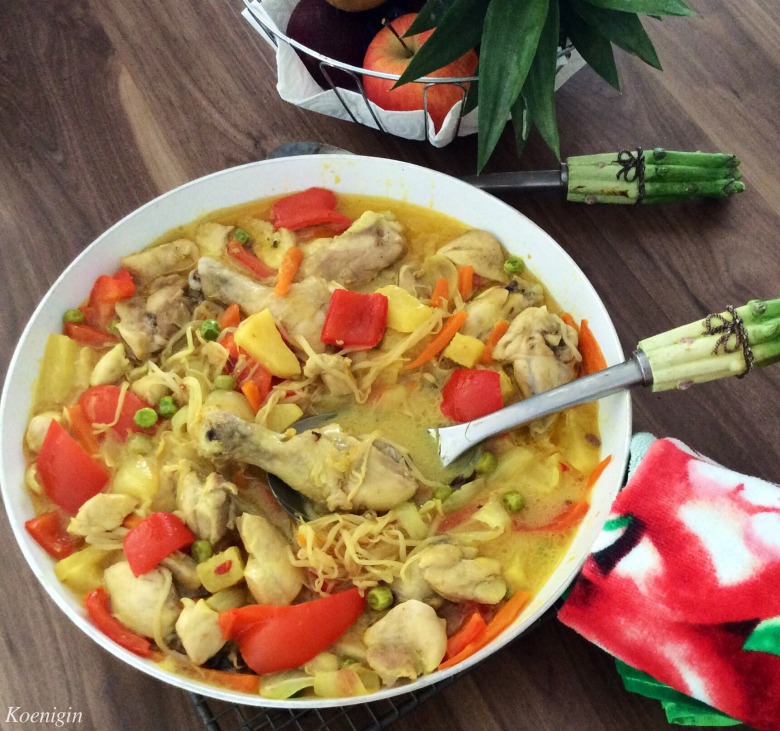 Ingridients
1200 g.
1 шт.
1 шт.
1 шт.
0,5 шт.
1 glass
2 spoon
1 spoon
0,5 glass
I propose simple in preparation dish from chicken with an unusual flavor with Asian tint. For those who have not tried this combination, chicken with pineapple, I say that it is really tasty, try it!


Preparation
1. Cut paprika in half, remove seeds and slice. Peel onion and chop coarsely. Peel carrot and slice thinly. Peel pineapple and cut in half. We need one half. Dice it coarsely. You can use canned pineapples.

2. Wash chicken, dry and cut in portion pieces.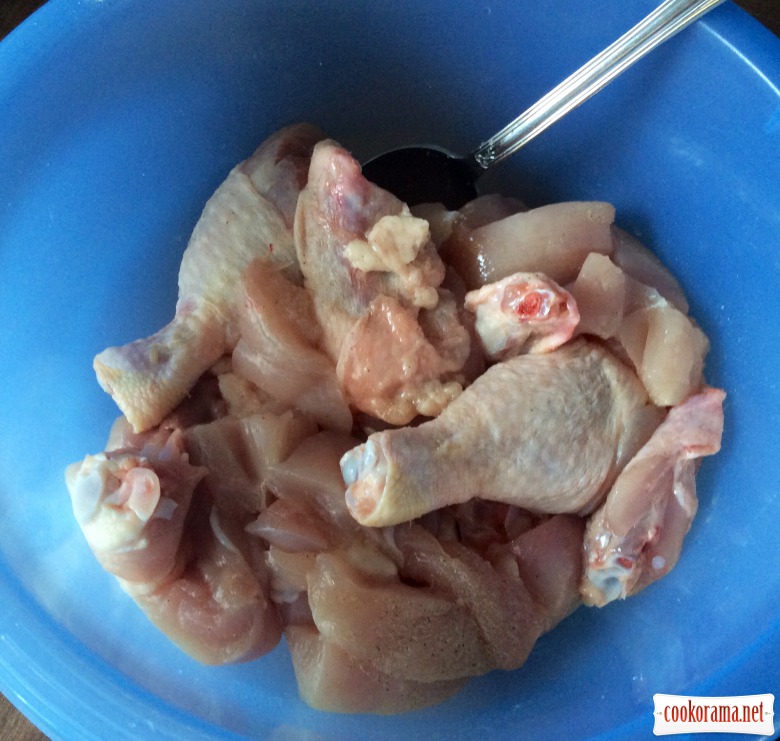 Salt it, add pepper and fry in pan with heated oil.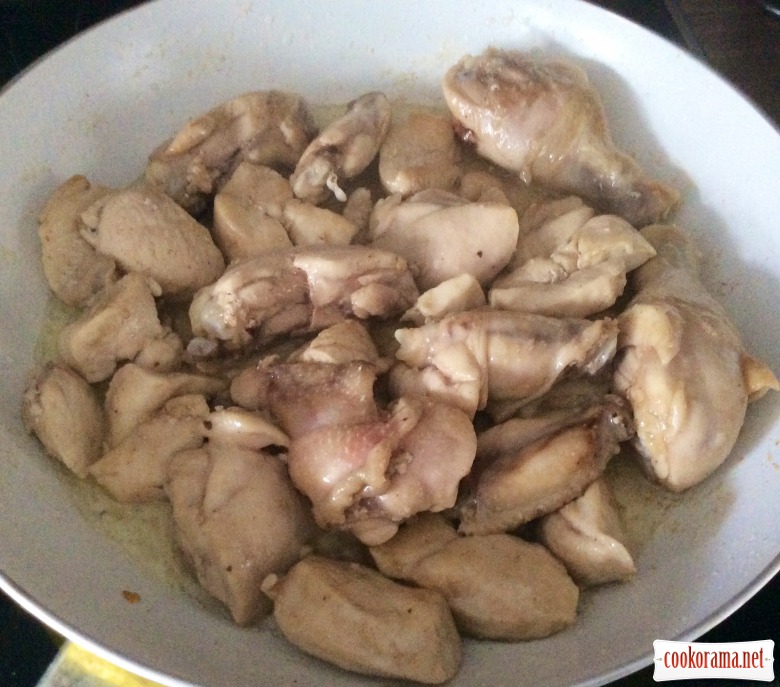 Add to chicken pineapple pieces and stew together over medium heat, for pineapple to give juice.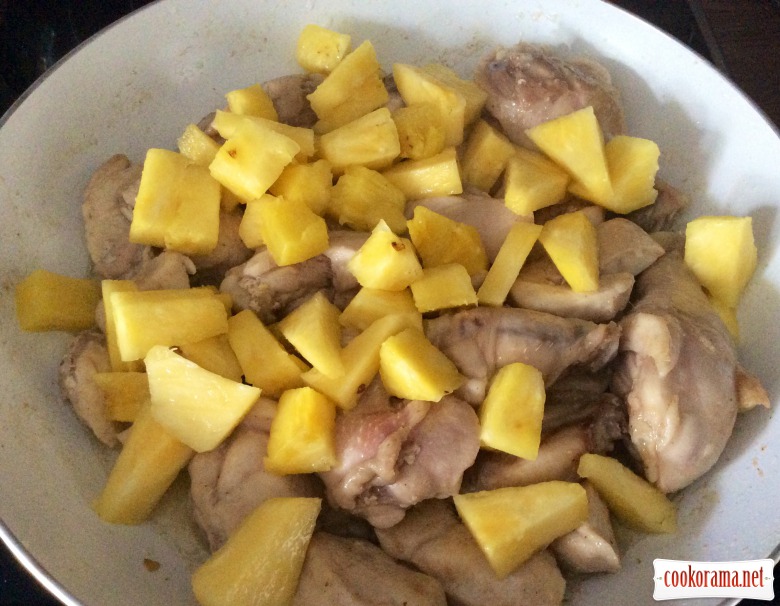 Remove meat with pineapple from pan, leaving liquid in it.
3. Put carrot, paprika and onion in pan and stew together to semi readiness.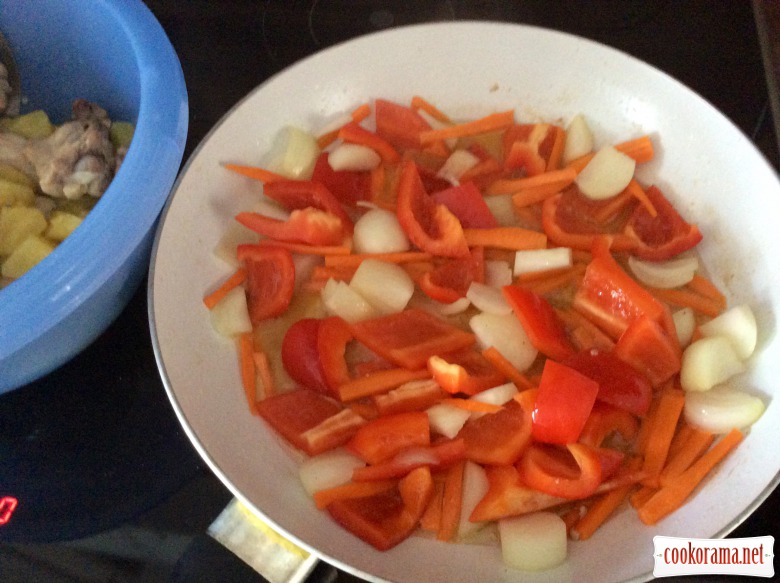 Separately dissolve cari-powder in 150 ml of cold water and pour in pan with vegetables.
Salt it. Add peas.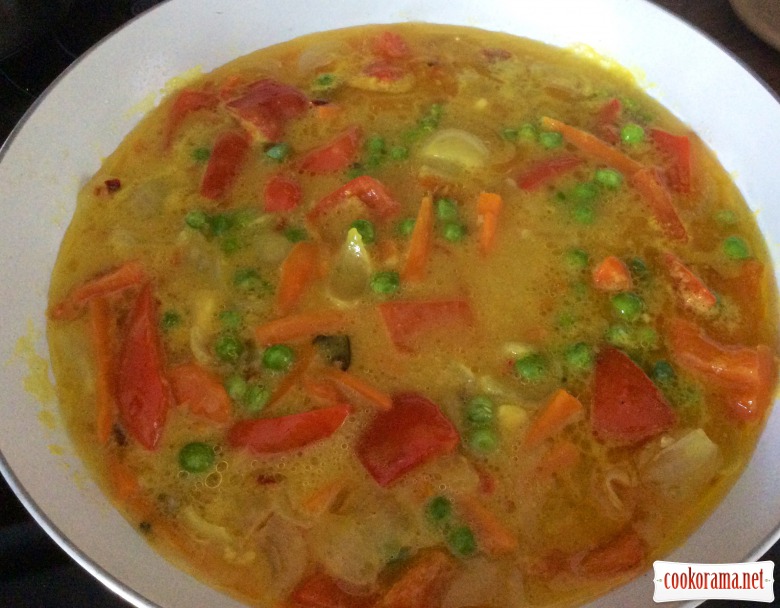 Bring to a boil and cook for 5 min without lid. Add to vegetables meat with pineapples and sprouts of bamboo or soy. Stew without lid over low heat for 10 min till complete readiness.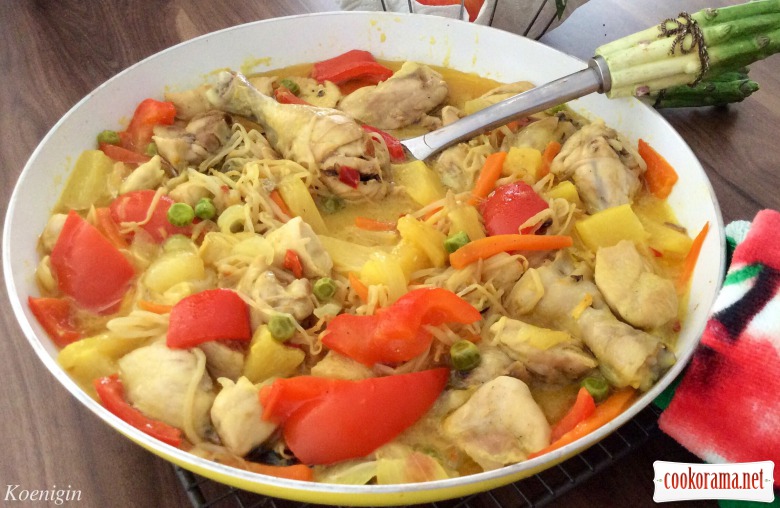 As sauce turns out very tasty, I recommend to cook for garnish rice and pour it with this sauce.
Bon Appetite!
596

28 October 2014, 17:26