Catalan-style spicy meat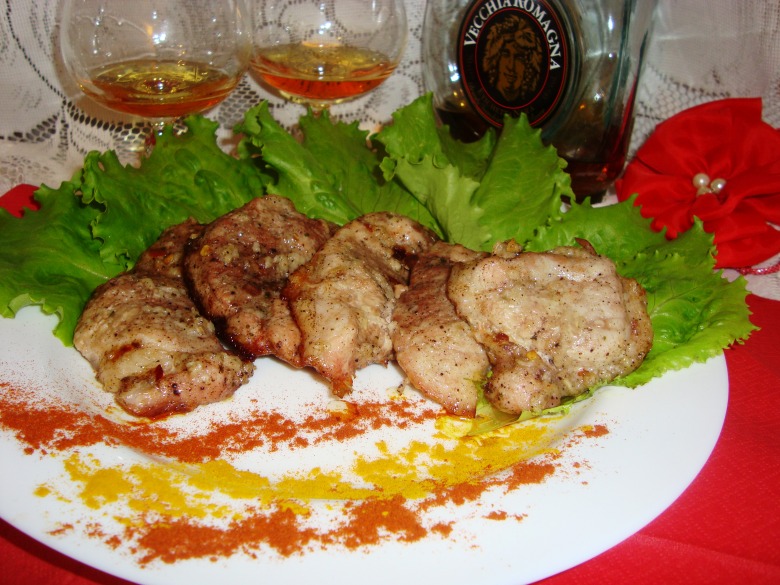 Ingridients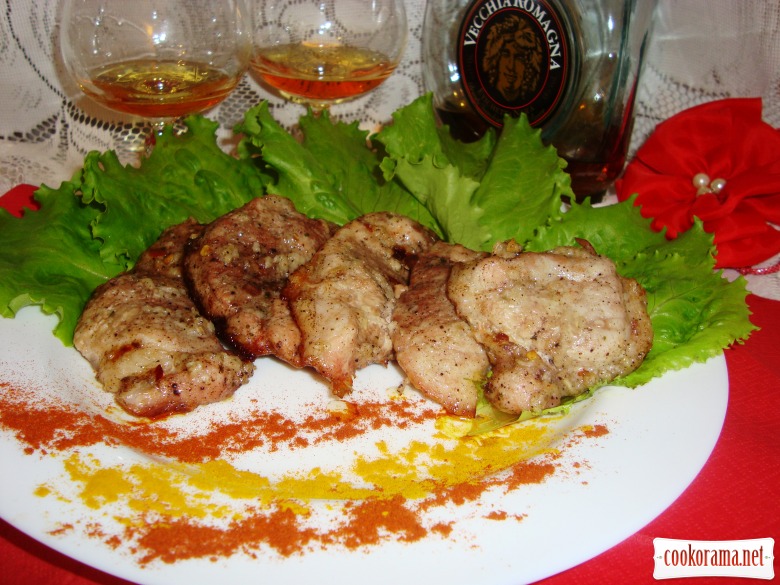 Today at the dinner, I've pleased family with meat cooked by a new recipe.

Preparation
Rinse pork (flesh) and cut into portioned slices 1-1,5 cm thick.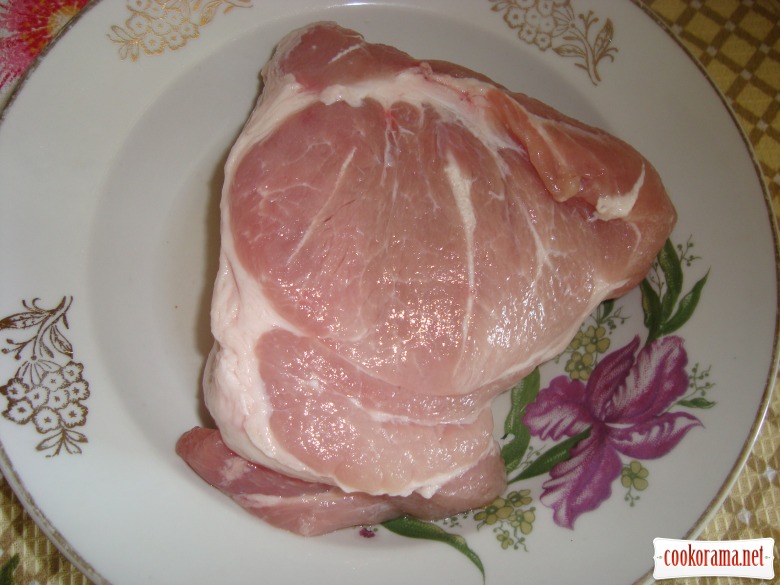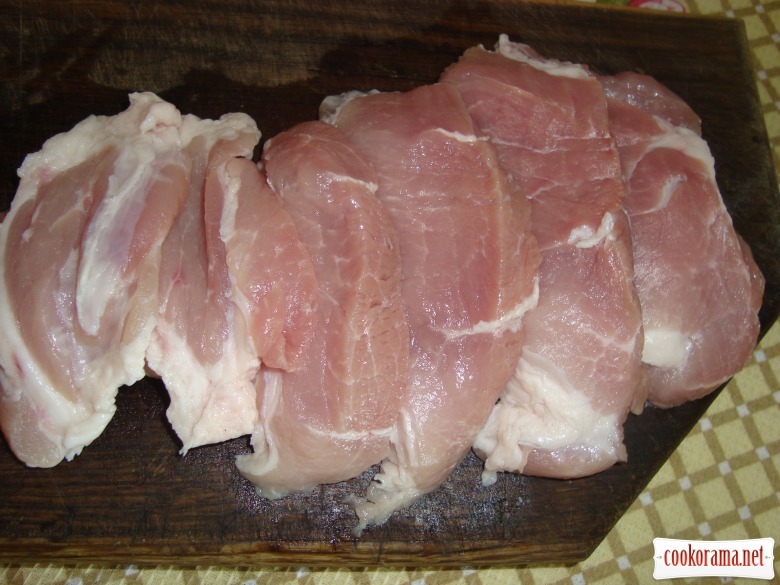 Prepare the marinade. For this combine olive oil, spices and garlic (mash by garlicpress).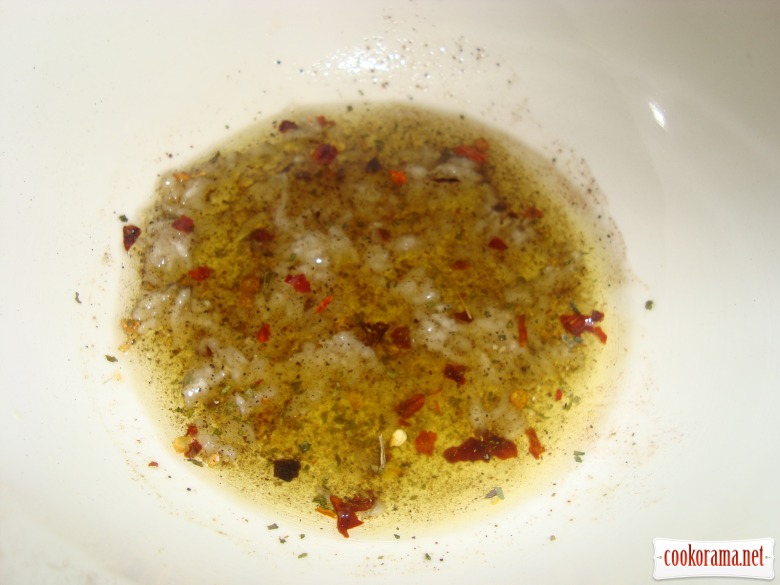 Moisten each piece of meat in the marinade, lay down into a deep bowl, cover and send to refrigerate for at least 6 hours (you can marinate it overnight or in the morning, and cook in the evening).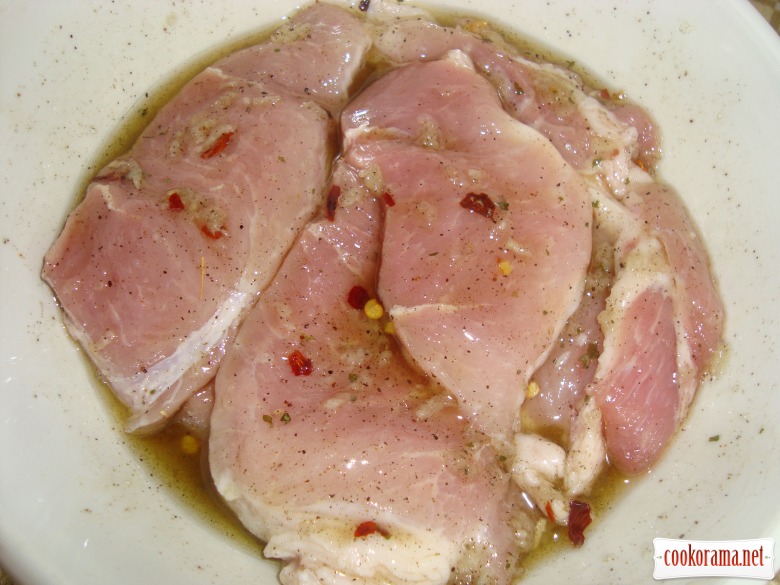 Bake in 180 degree oven for 30 minutes.
The meat turns out very tender, aromatic and piquantly spicy!