Roll from pork with pumpkin and nuts!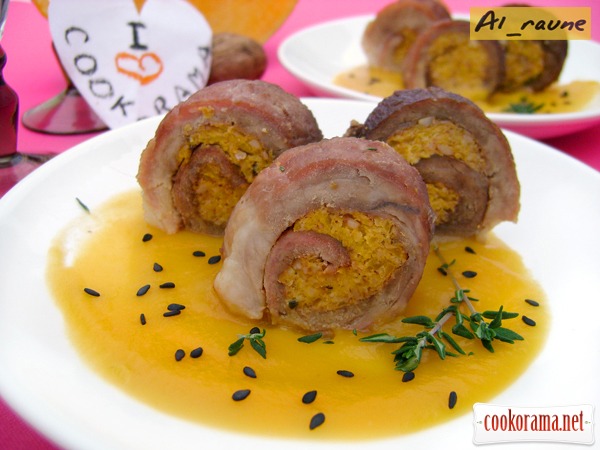 Ingridients
200 g.
0,5 шт.
0,25 glass
Roll from meat — it's always delicious! And with such unusual stuffing I tried to cook pork roll at first and remained more than satisfied! Pumpkin is not like pumpkin, along with nuts and garlic fermented with new beauty! Husband praised all day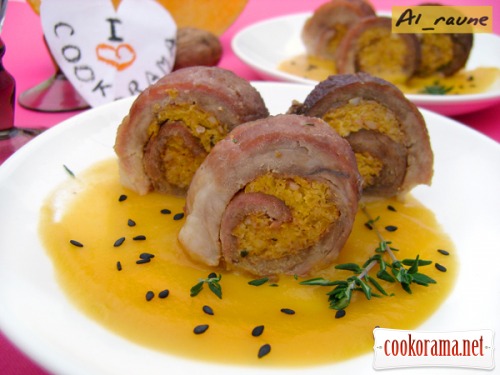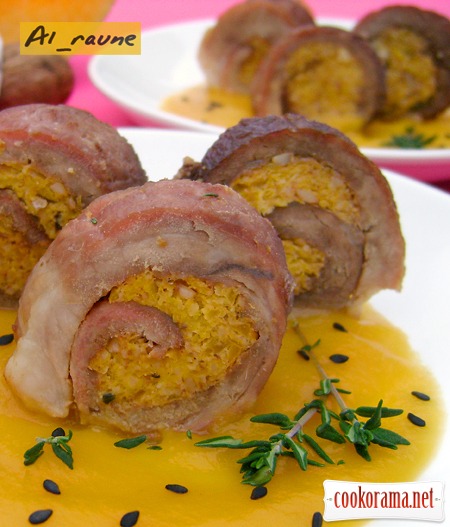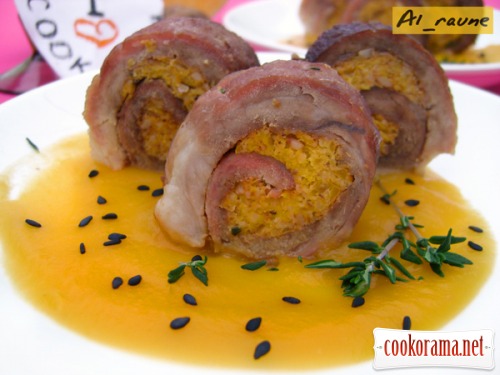 Preparation
Cut piece of pork as «booklet», unfold, to make a solid layer of meat. Cover with cling film and beat it.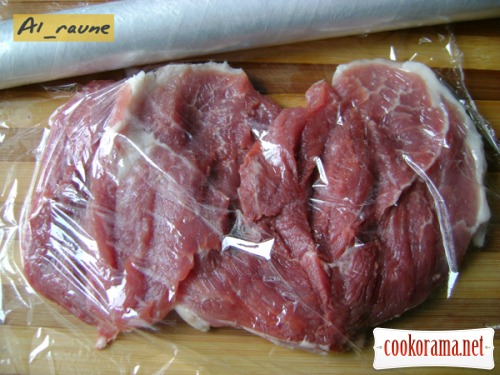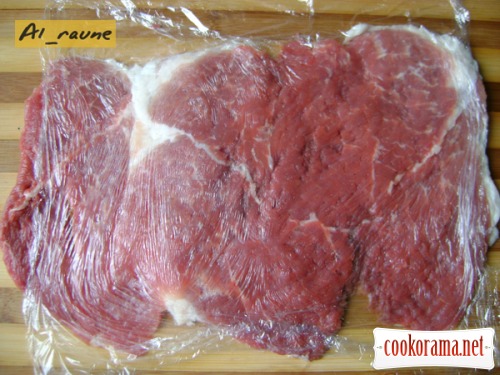 Add salt, sprinkle with thyme.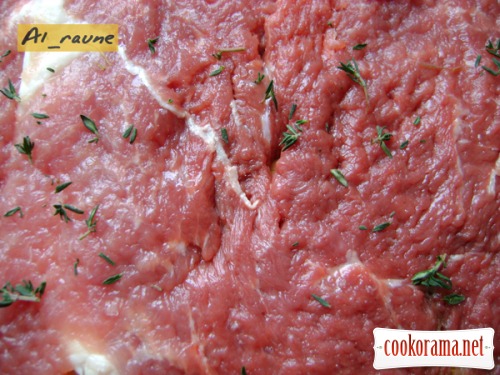 For stuffing cut pumpkin, mix with nuts, garlic, salt.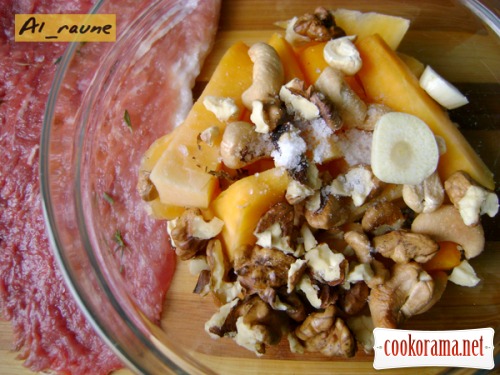 Grind in blender until smooth mass. Spread on meat pumpkin-nut stuffing. Smooth it.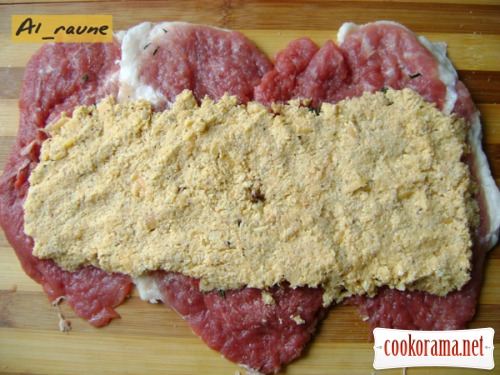 Gently roll it, tie with thread.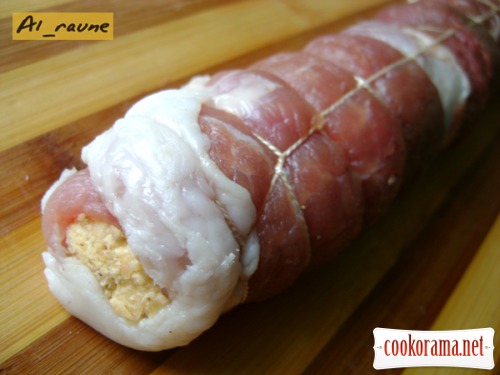 Put in baking bag pumpkin, designed to prepare the sauce, slightly salt it and put roll on it, tie bag from both sides and in preheated to 200 C oven for 15 minutes, then reduce temperature to 180℃ and cook roll until tender (approximately 20 minutes).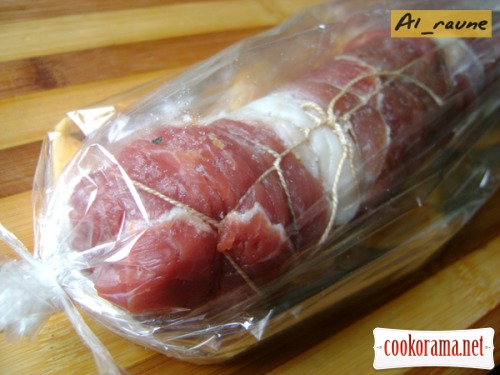 Take ready roll out, remove it and put aside to keep it away from heat. Meanwhile, prepare sauce for which the pumpkin, on which lay roll should be shifted into the blender bowl, add cream and mix at high speed. Remove thread from roll and cut it. During serving, put on plate some sauce, then roll pieces, decorate with thyme and sprinkle with black sesame seeds.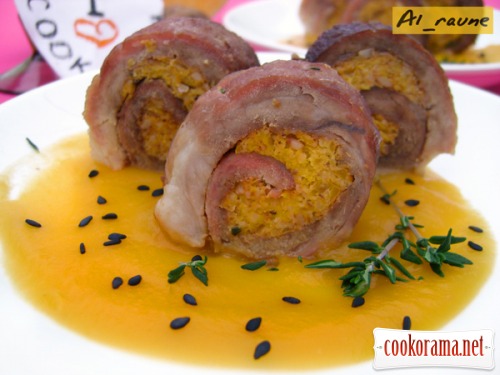 Bon Appetite!