Roll with dried fruits and nuts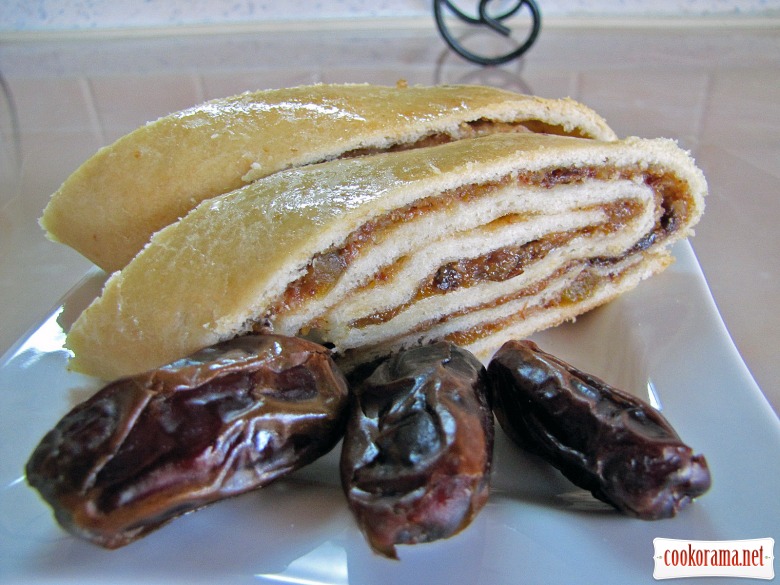 Ingridients
Dough
300 g.
200 g.
100 g.
1 tsp.
Filling
3 spoon
Roll with dried fruits and nuts.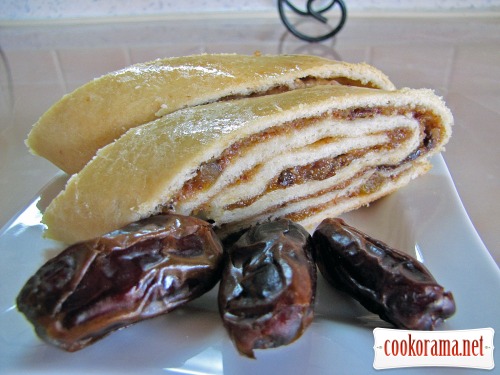 Continuing the theme of lean baking, I offer you this cake recipe. I want to say, that the preparation is not long, and you`ll eat it even faster.
I borrowed this recipe, but with the author's additions.
Preparation
Grind nuts and dried fruits with blender.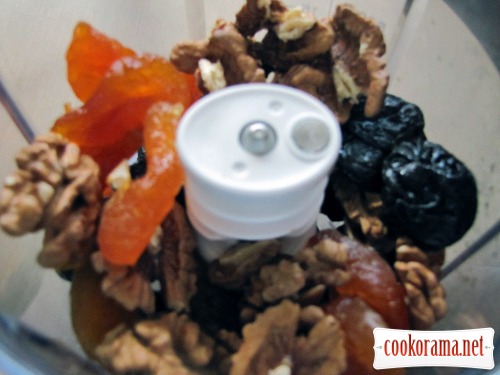 Pour honey to a lemon juice to get thick syrup.
Knead the dough.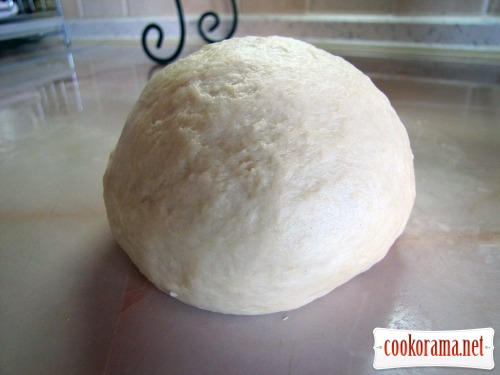 Then roll it in a thin layer.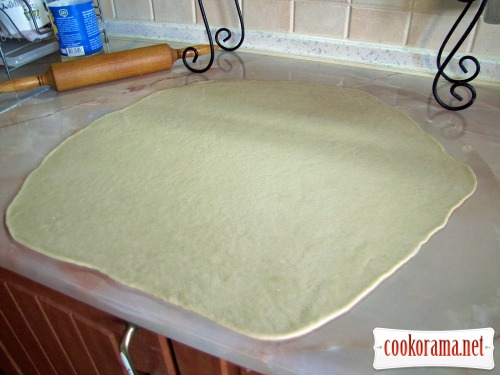 Grease with a honey syrup.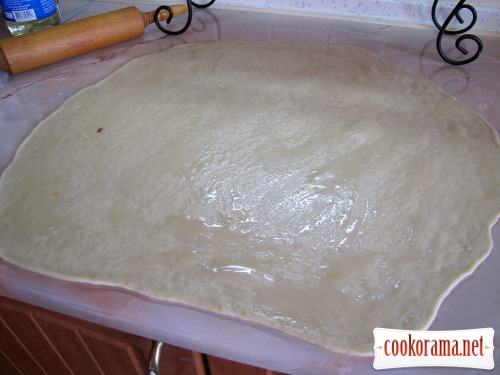 Put the filling. Mine was too thick, I added water to get jam. Make a roll and put on the greased with oil and powdered with flour pan(or you can cover it with a baking paper).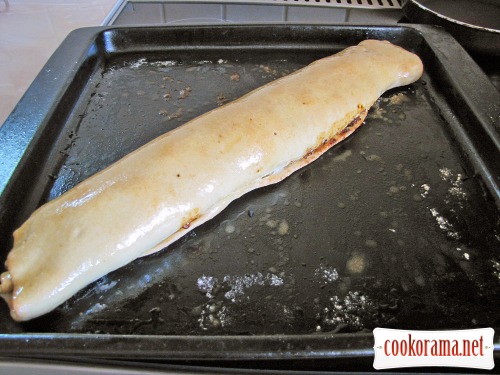 Bake for 30 min at 200 C. Remove from the oven, and while it`s hot pour with a honey-lemon syrup.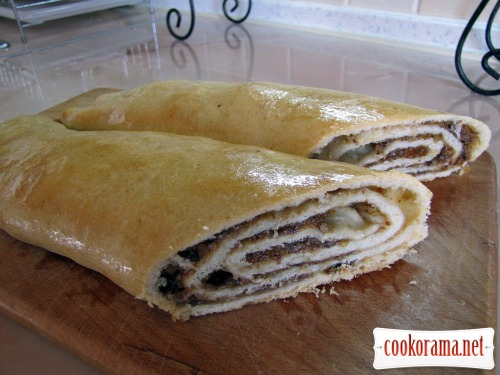 The roll was flavorful, tasty...and too small, finished very fast