Dessert pancakes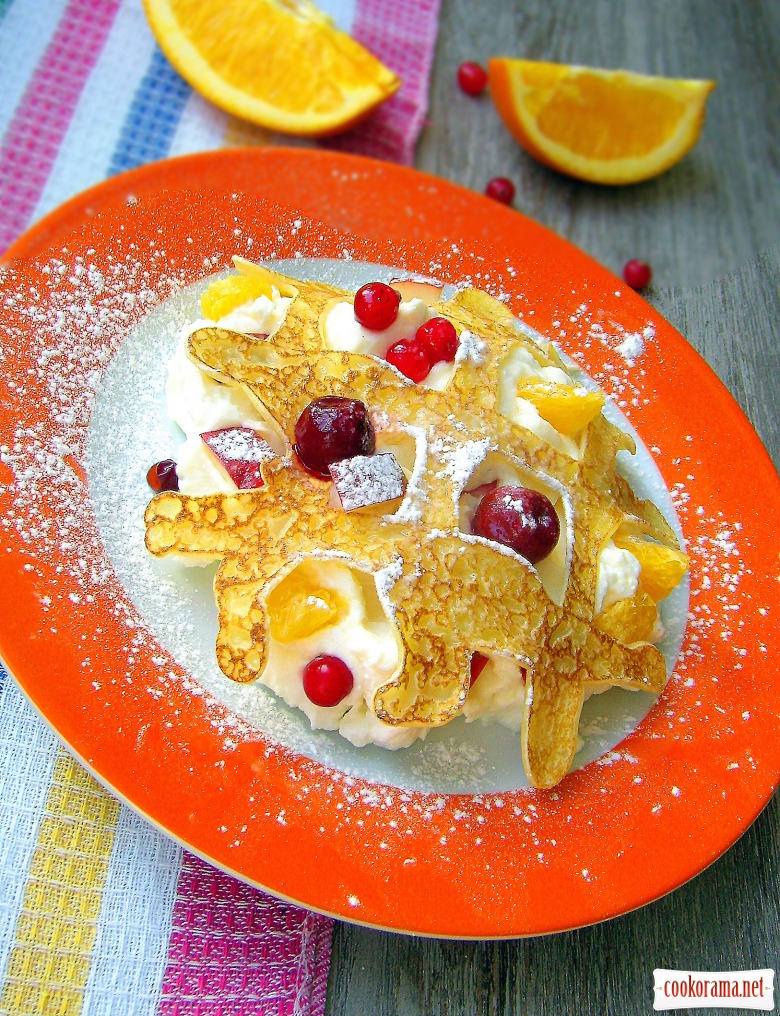 Ingridients
1 glass
1 шт.
250 g.
0,5-1 glass
0,5 tsp.
Preparation
Stir in warm milk flour, egg, salt, sugar and leave mixture in warm place for 30 min. Dissolve with water, stir, strain, to avoid clumps.
Pancakes for such dessert are easily prepared.
Pour batter in bottle, close with cap, make small hole in it (I pierced with awl).
Carefully pour batter on heated pan in shape of lattice or any other figures. Bake on both sides.
Mix light dietary curd bar with powdered sugar and orange juice. Dice fruit (I have an orange and apple), add to curd, also add cherry and cranberry. Put curd on a plate, cover with pancakes, decorate top with fruit and sprinkle with powdered sugar.