Spaghetti a la Carbonara with melted cheese
Ingridients
90 g.
250 g.
150 g.
150 g.
Preparation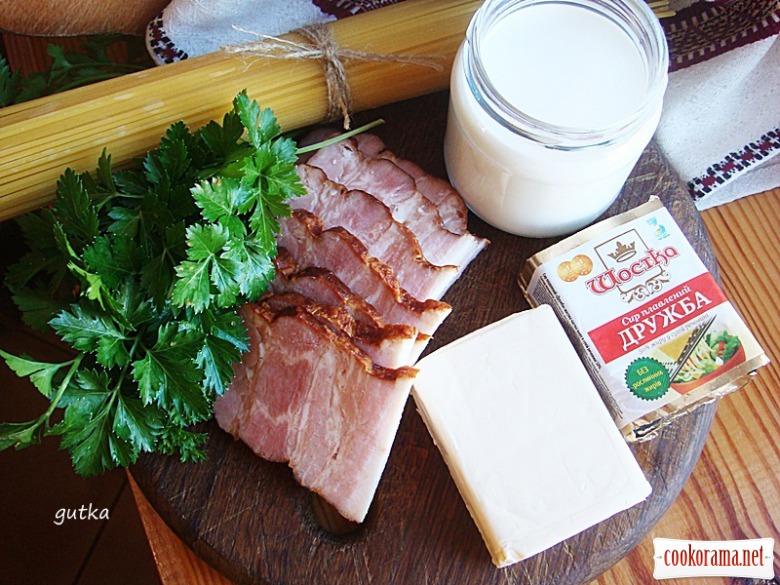 At first, boil water at the rate of a liter of water per 100 g spaghetti. Salt water, then put spaghetti in water. The main thing – not to over cook, ready spaghetti should be «al-dente». Be sure to stir boiling spaghetti, so that they do not stick to walls and to bottom of saucepan.
Slice bacon. Chop parsley leaves finely. Dice cheese.
Fry bacon strips in big pan, then add cream, cheese. Always stir, to get smooth mass. You can add few spoons of water, where spaghetti is prepared. Put ready spaghetti in colander, drain water and shake well form excess liquid. Next, shift spaghetti (parts) in broad pan, to sauce and stir well.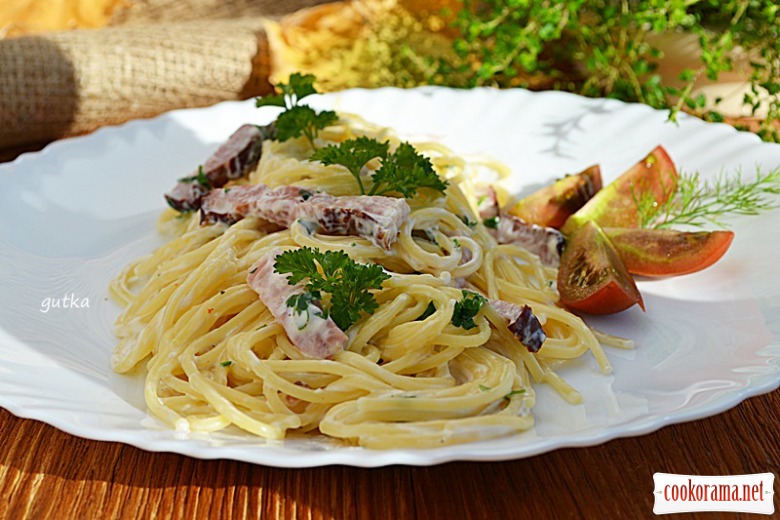 894

11 November 2014, 17:37