Coconut cheesecake with pineapple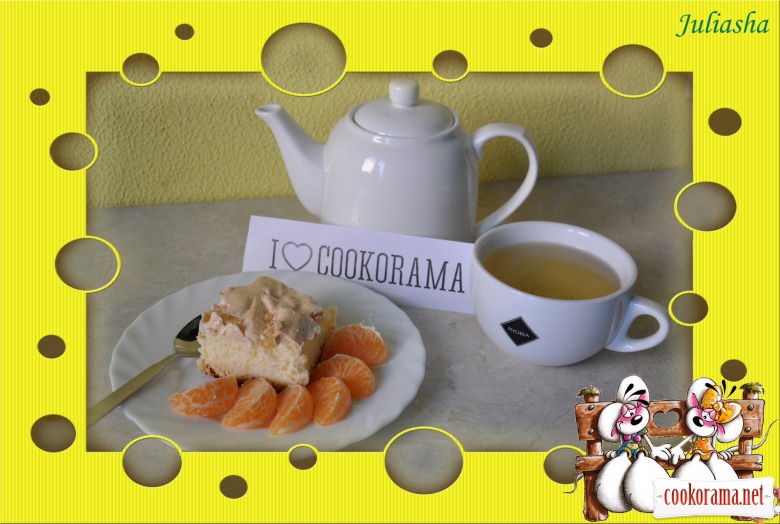 Ingridients
1,5 kg
10 шт.
200 g.
10 g.
3 glass
200 g.
100 g.
2 шт.
400 g.
30 g.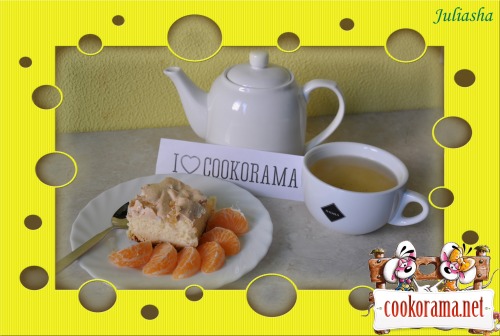 And cheesecake is not simple, cheesecake is golden very tasty!


Try my favorite cheesecake on the shortcake dough with coconut and pineapple with a crispy meringue «coat», which just melts in your mouth…

I agree, it turns out not cheap, but I assure you, the pleasure of taste compensates material costs and spent time.


Preparation
1) Take 6 eggs, separate yolks from whites. Mix yolks with 4 tbsp of sugar and 1 pack of vanilla sugar. (We will mix whites separately).
2) Sift flour, mix with powder for cookies, dice margarine and in flour, stir well, add in process mixed yolks and stir into state of smooth dough.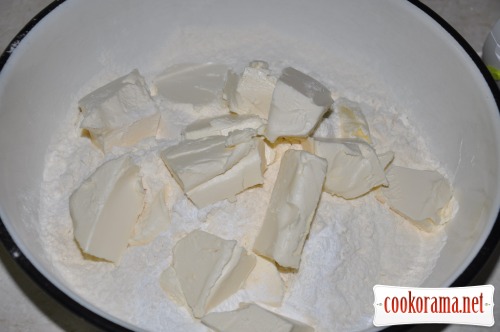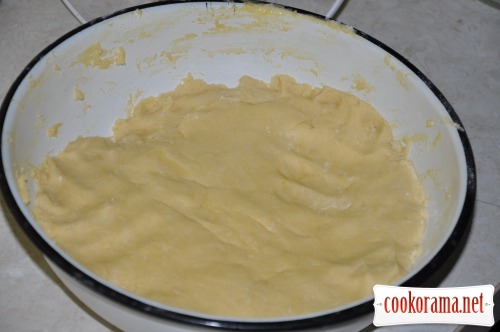 3) Spread dough on large baking sheet and roll it, making high sides from dough.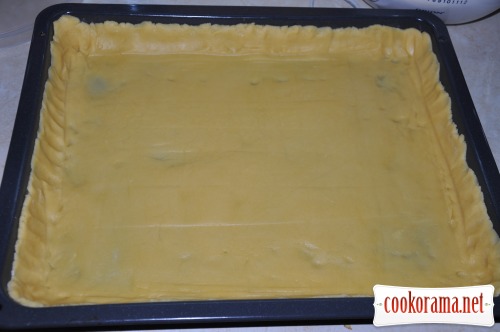 4) Now take the curd mass. Grind curd with butter in processor.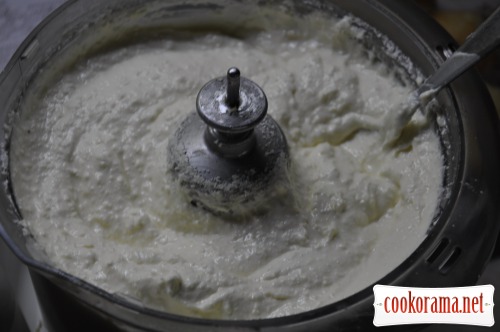 5) Mix 4 eggs with 1,5 gl of sugar.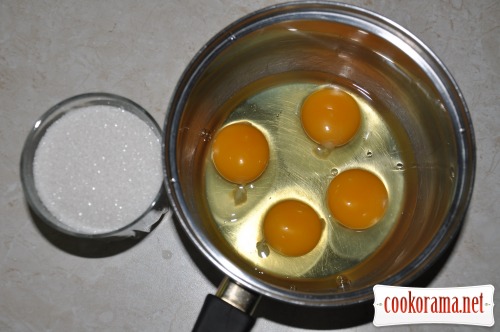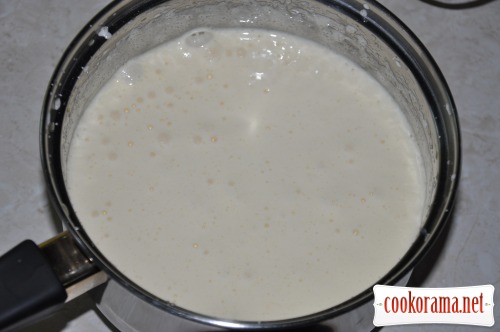 6) Pour mixed eggs in curd mass, add coconut, second pack of vanilla sugar, lemon peel, powder for pudding (because I had only one pack of pudding, I add another 1 tablespoon of corn starch as the basis of pudding itself is starch). This pudding plays an important role — it keeps moisture in cheese cake, as a result it is obtained not dry, but moist and juicy.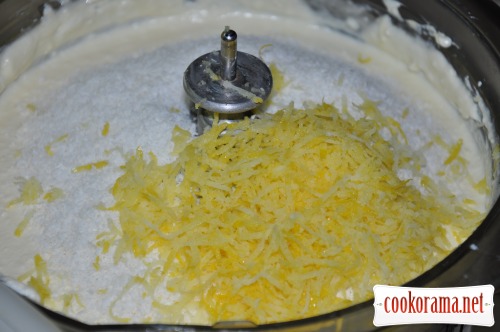 7) Pour curd mass on dough basis.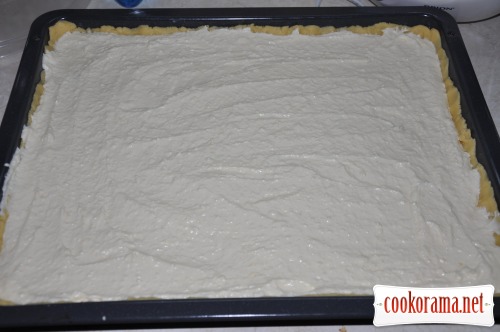 8) Then strain out pineapples and cut them, if you have slices of pineapple or you can use pineapples which have already cut in pieces. Spread on curd mass.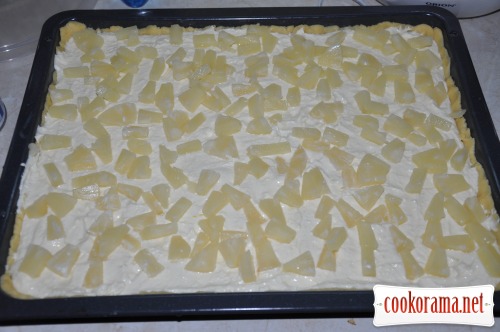 Here I have a little dream up on theme «I love cookorama»: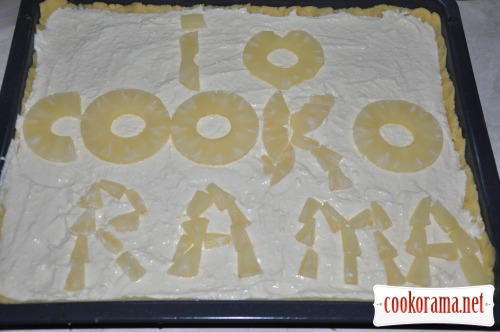 9) Now mix 6 whites, which we left, with 1 gl of sugar into thick foam.
10) Gently cover pineapples with mixed whites.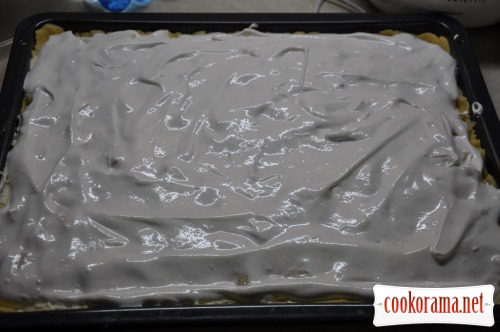 11) Put cheesecake in heated at 180-190 C oven for 1 h. Meanwhile, enjoy the wonderful aroma that is spread around the house… Take out and admire the beautiful coat from meringue.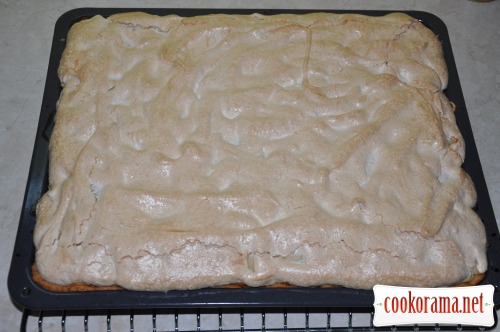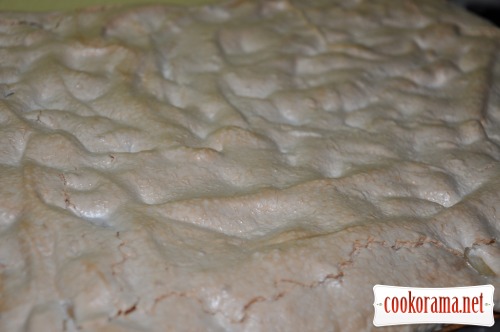 Patience to wait until cool down is not enough and here is in front of you first, still hot slice of cheesecake: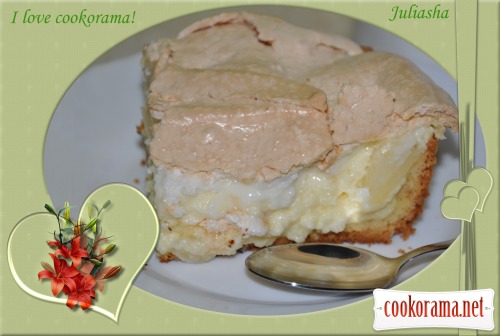 When all ate fairly and the rest is cooled down,I can take pictures for the competition (maybe I`m lucky!

):