Focaccia with stuffing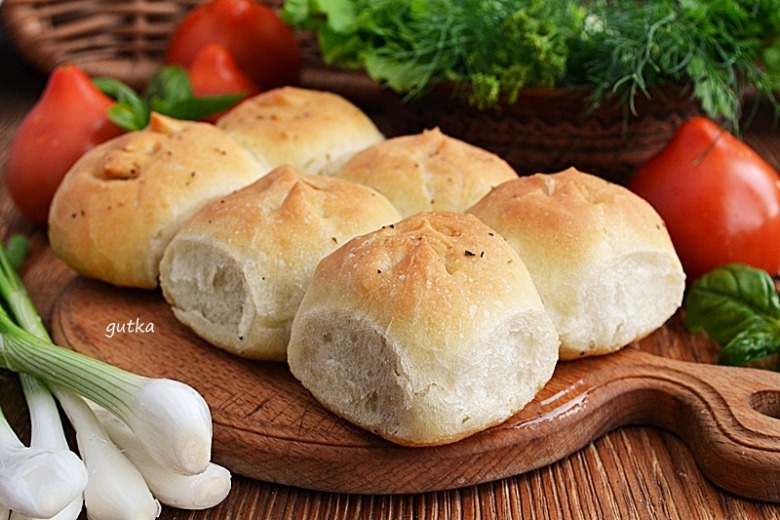 Ingridients
Ingridients
20 g.
500 g.
10 g.
20 g.
40 g.
300 g.
For the stuffing
20 шт.
100 g.
100 g.
Also
70 g.
7 шт.
Focaccia — Italian flat bread. But sometimes focaccia is cooked with fillings, most often with cheese. We love focaccia stuffed with cheese, olives and thinly sliced ​​smoked sausage.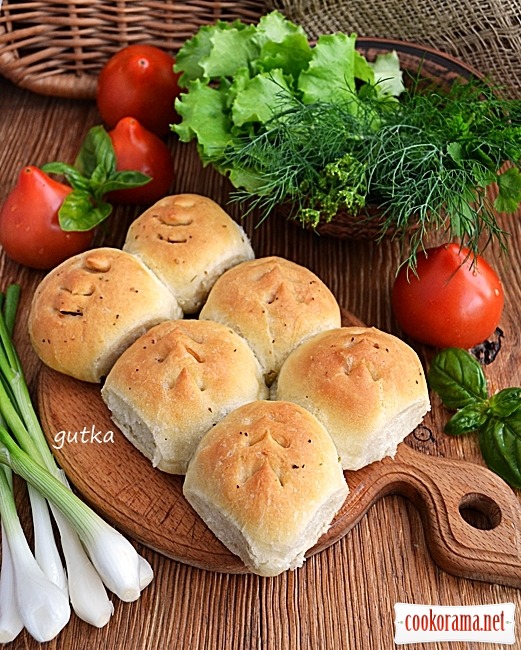 Preparation
1. Before dough kneading, cook aromatic garlic oil: crushed garlic cloves pour the oil and let it stand for a while.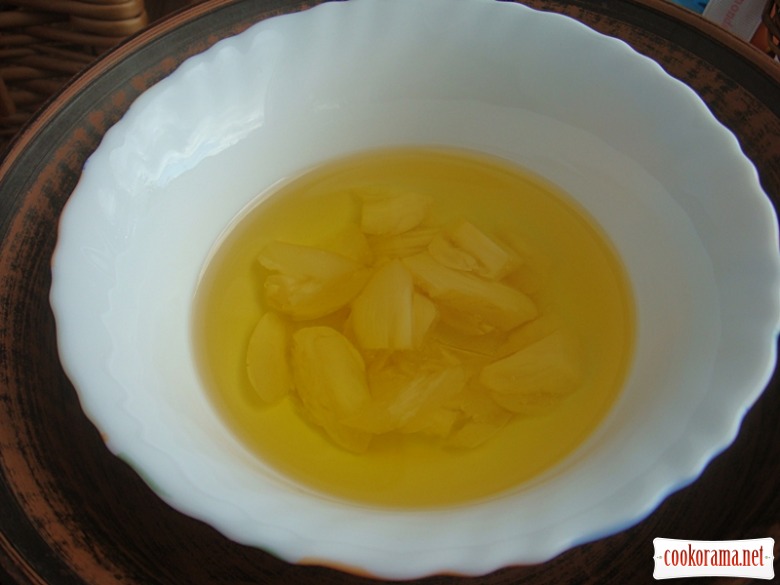 2. Mix flour with yeast, add warm water, olive oil, sugar and salt, mix all well. The dough should be elastic.
Give the dough to rise once.
3. Divide rised dough into 20-22 equal parts.
Form every part into the ball, and put in each ball a piece of sausage, olive and cheese cubes (mozzarella is better, but you can use any hard cheese).
Balls of dough with stuffing, should be laid on a baking paper on a baking dish.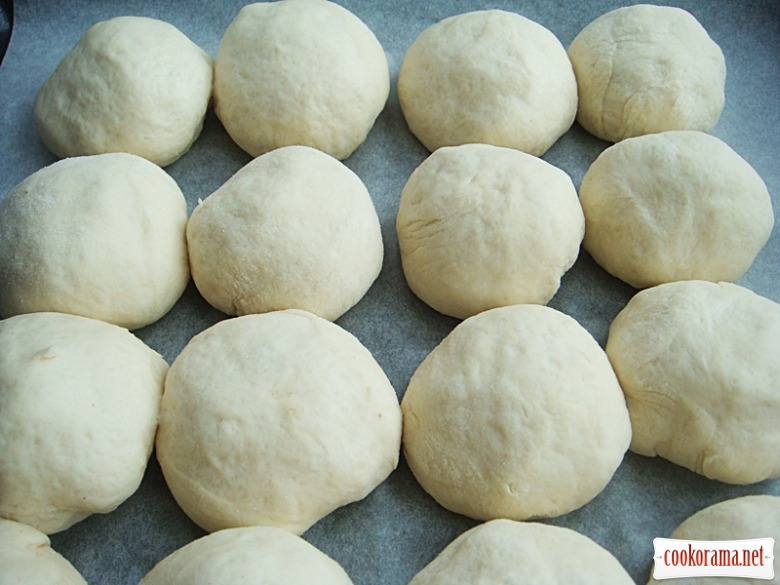 4. With a help of scissors make incisions on the balls, to let garlic oil fell into the holes and inside focaccia, and air could go out while baking.
Give it to rise for 30-40 minutes.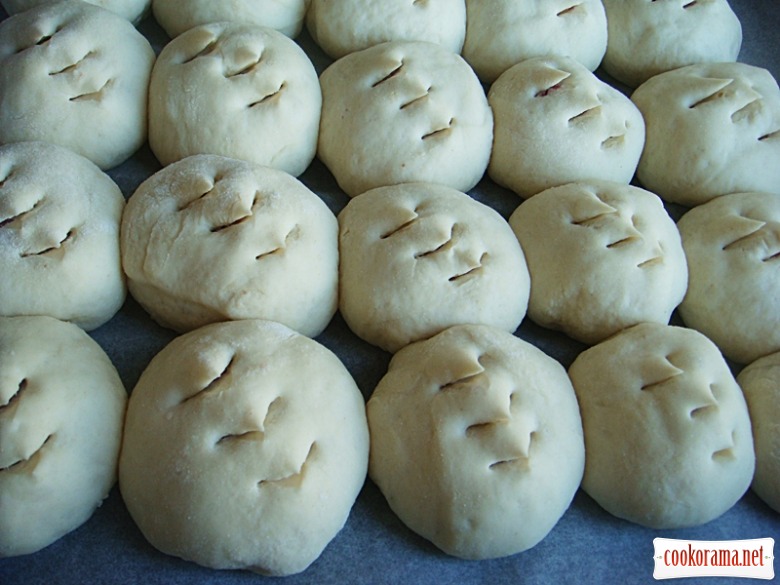 5. Baking before lubricate blanks with garlic oil with a help of brush, I also added a pinch of aromatic herbs: basil and oregano (it a half of prparaited oil for me).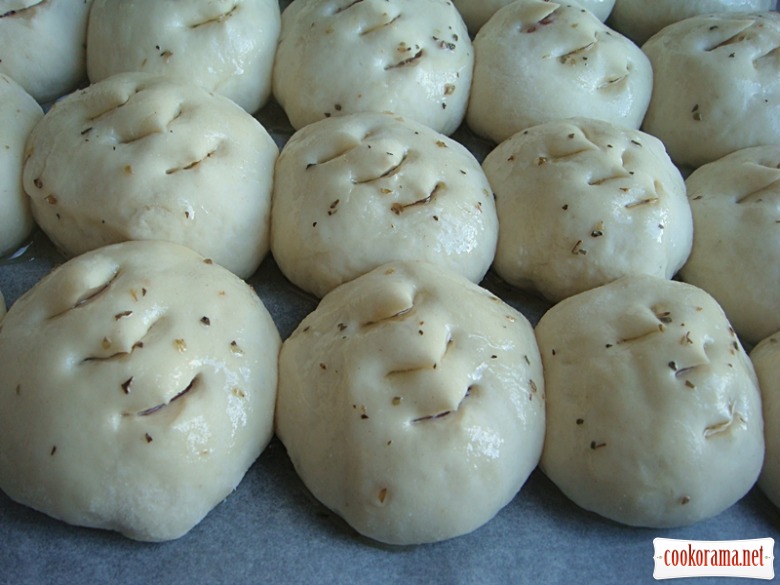 6. Bake in a preheated to 190-200 ℃ oven for 30-35 minutes until dough is done and golden brown color. When the focaccia is almost ready, take it out and grease with the rest of garlic oil again and bake focaccia until ready.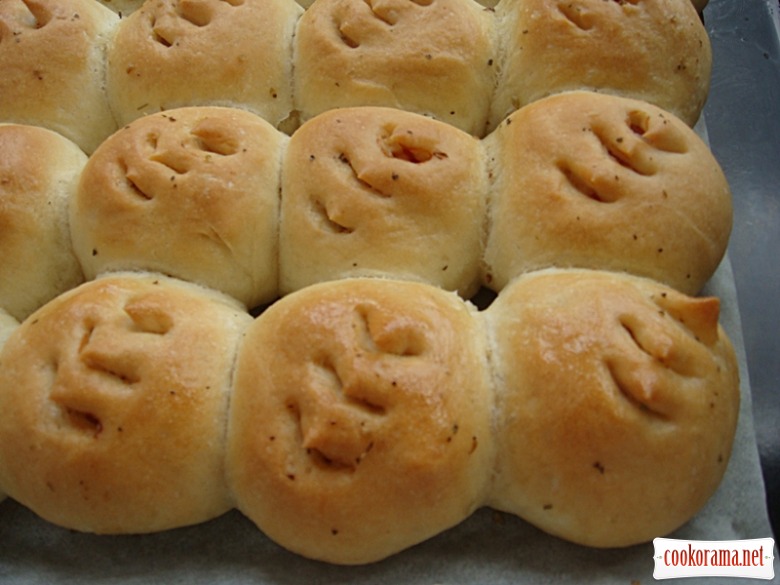 Very aromatic and tasty focaccia is ready. Comfortably to eat, break off the bun and eat.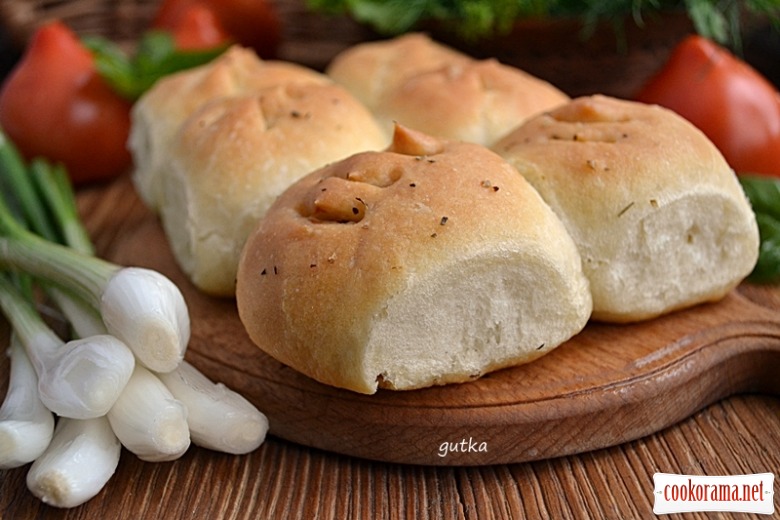 Baking witha taste of pizza, which brokes down into small portions buns has pleased both adults and children.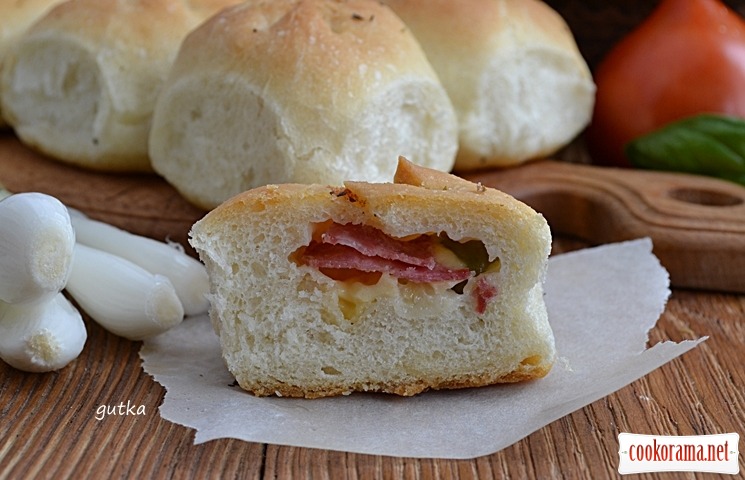 759

15 July 2014, 17:40