Tarte Tatin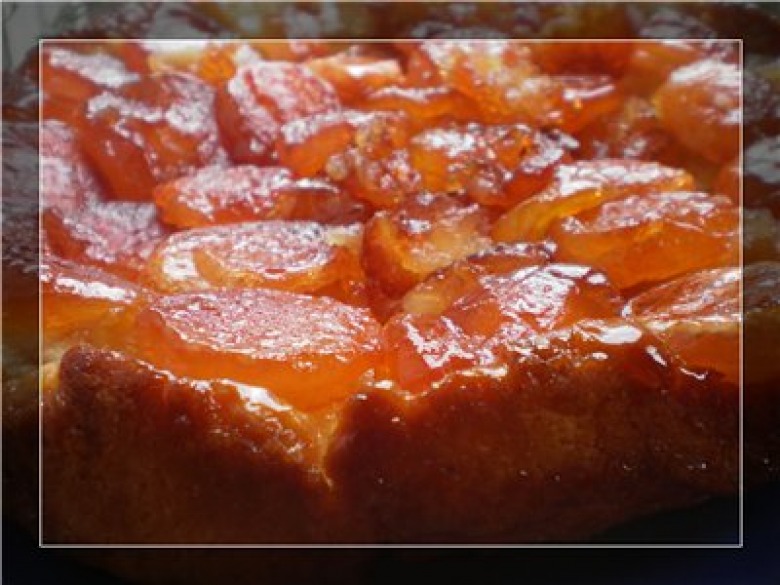 Ingridients
300 g.
280 g.
2 kg
300 g.
120 g.
1 шт.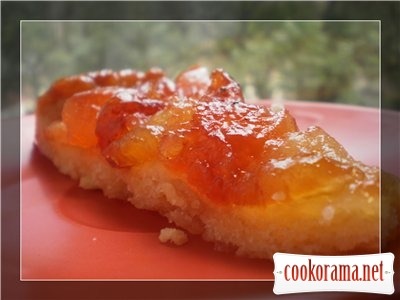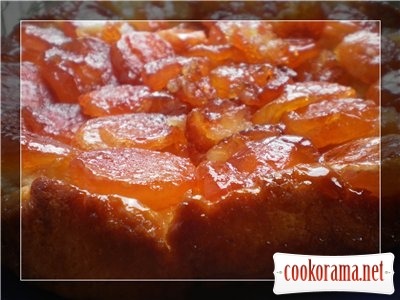 Preparation:
Grind all dry ingredients with butter until crumbs. Add egg yolk and water, stir until dough, cover with cellophane. Put dough in the fridge for about 30 minutes.
Choose pan or form for baking, put butter and sugar in. Put on fire and take off when sugar is caramelized, what is mean that it becomes golden-brown color (it happens soon, so try not to burn it).
Lay caramelized bottom of form with apples quarters. Stew until apples get color and softened. Cover with dough, make a holes and bake in oven at 170 degree C.
When dough is golden and get baked through (what happens after 20 minutes) — the pie is ready. Take it out and overturn on the dish with apples on top. If pie is big then better cut it first and lay on the dish, overturning each piece.
Very and very tasty!
Bon appetite!