Apple cake "Bouquet of Roses"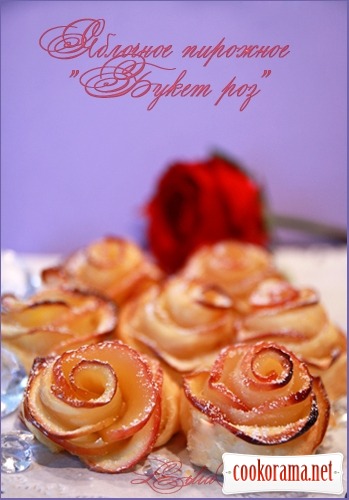 Ingridients
puff dough (without yeasts)

250 g.
2 шт.
Very tasty and more than beautiful cake!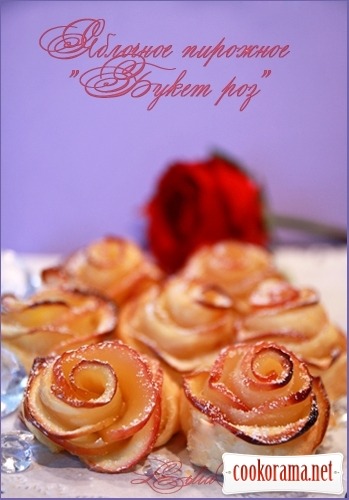 Preparation
Apples are divided into 4 parts, cored, cut into very thin slices, 2 mm.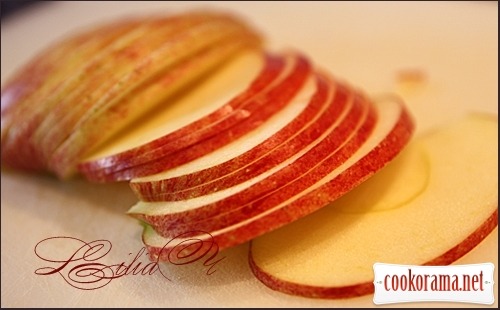 Boil the slices in sugar syrup until soft (3-5 minutes).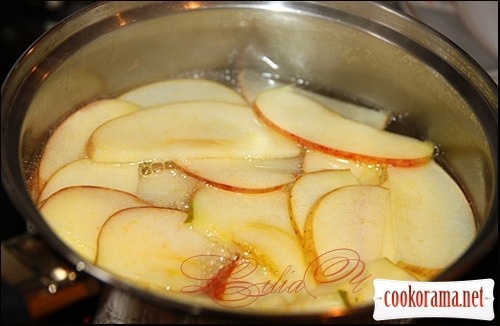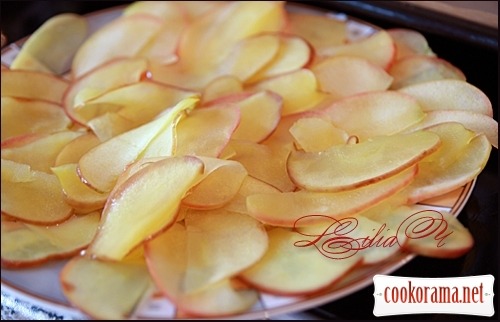 The dough thinly roll out and cut into strips 2*30 сm.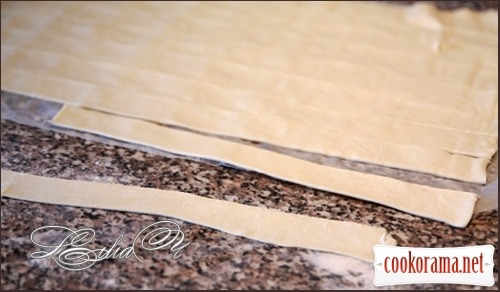 Put slices of fruit on the strip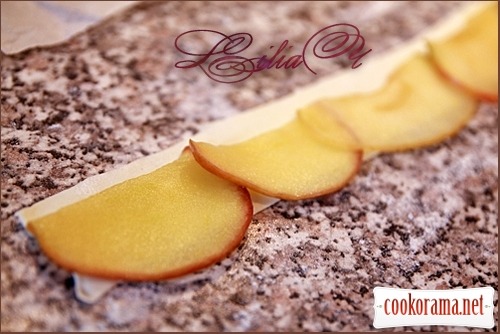 and wrap as a roll,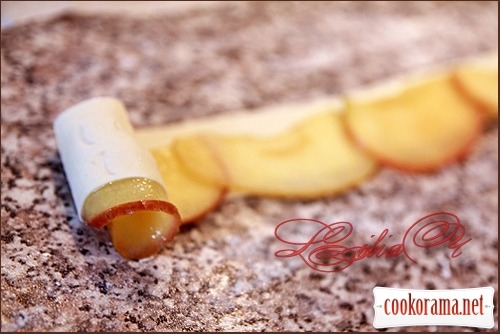 end of dough fit in a finished rose.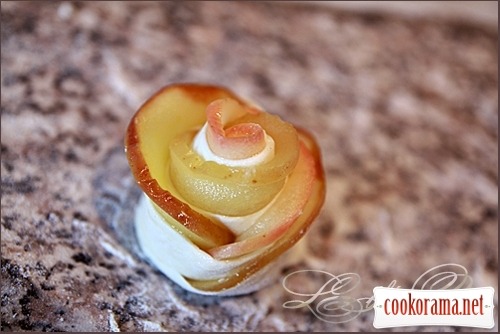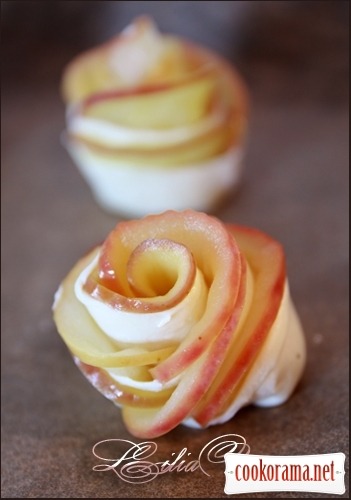 Bake on a greased pan at 180℃ for 10-15 min.
Sprinkle ready roses with a sugar powder.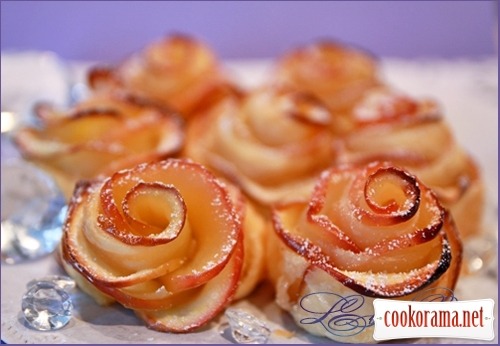 These akes can be baked with pears, nectarines, plums.
The recipe was taken from Vlasta с Cook-talk.