Dessert with blackberries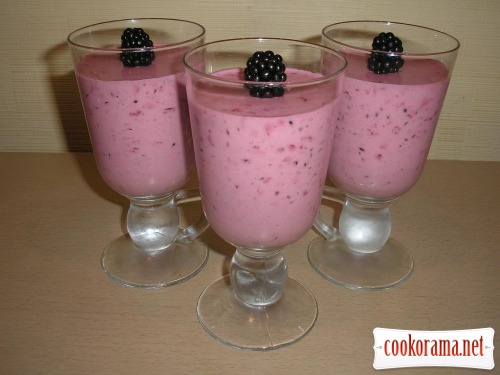 Ingridients
600 ml
10 g.
500 ml
4-5 spoon
Preparation
Pour gelatin with 2-3 tbsp of room temperature water.
Wash blackberries. Leave some berries for decor, grind the rest in blender.
Mix sour cream with sugar and grinded blackberries. Heat gelatin on water bath till complete dilution. Add gelatin to sour cream mass, mix well.
Pour mixture in bowls or or glasses and put in the fridge for 3-4 hours.