Curd-banana dessert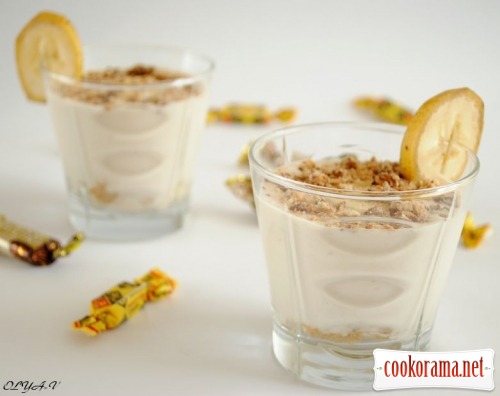 Ingridients
400 g.
2 шт.
2-3 spoon
2 шт.
2 tsp.
Preparation
Pour gelatin with 2 tbsp of cold water, put aside for 10 min.
Add in curd banana puree (from 1 banana) and sugar powder, mix well with blender.
Heat gelatin on water bath, let it cool, pour in curd mass and stir, put in fridge for 1-1.5 hour.
Once the mass gelled, mix it again with a mixer at high speed in foam.
On the bottom of bowl put some diced banana and ground cookies, top with curd-banana mass. Remove mass in fridge again, for freezeng. Before serving sprinkle with ground cookies and grated chocolate if you wish (I sprinkled with grated candy).
You`ll get 3 portions.
762

13 October 2010, 09:56