Dumplings from Uzhhorod
Ingridients
Dough
250 g.
3 шт.
10 g.
20 g.
100 g.
Filling
250 g.
2 шт.
20 g.
50 g.
5 g.
160 g.
40 g.
80 g.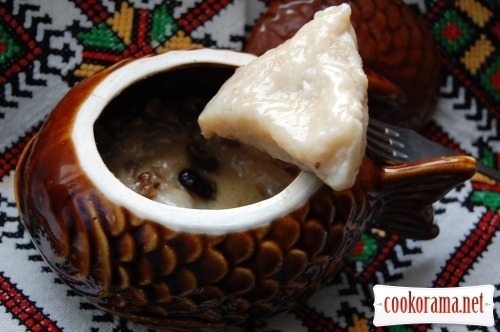 Delicious dumplings from dough,original filling and special shading sauce will help you feel a soul of Zakarpatya. This is a traditional dish from Zakarpatya and I paid attention to it, because of OlenaU with her proposal to try yeast dumplings.

Preparation
Take flour, eggs, sugar, yeast and water knead the dough, roll it rectangular layer of 0.3 mm thick and cut into squares 7 x 7 cm.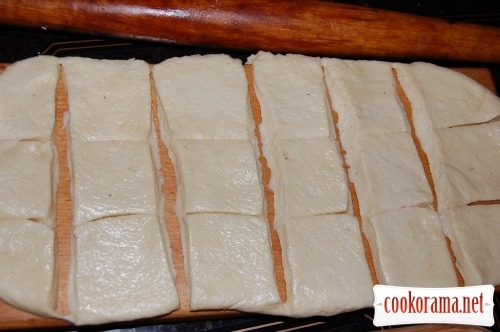 Boil sliced prunes.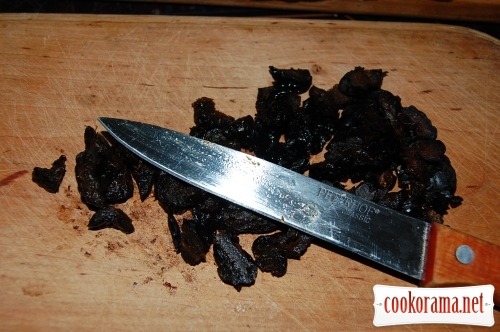 Grind cheese, season with sugar, salt, eggs, add the prunes for filling.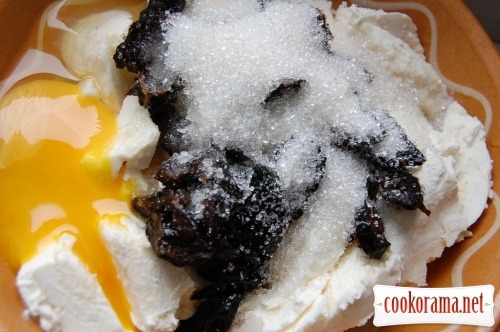 In each square put a spoonful of filling and connect the opposite corner to get a triangle.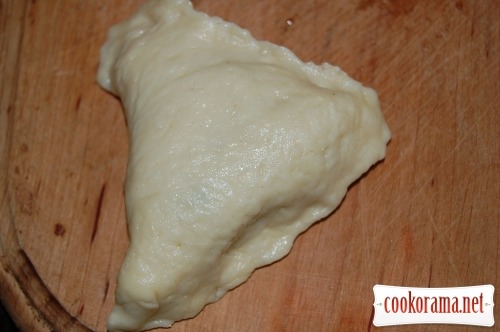 Leave dumplings for a time.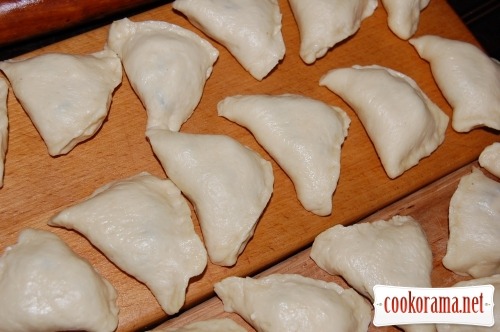 Boil in salted water.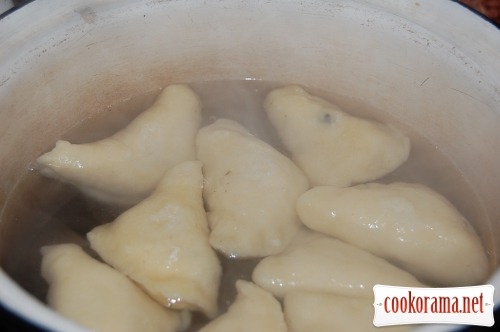 Put portions into ceramic pots, pour sour cream, mixed with sugar, chopped nuts, butter.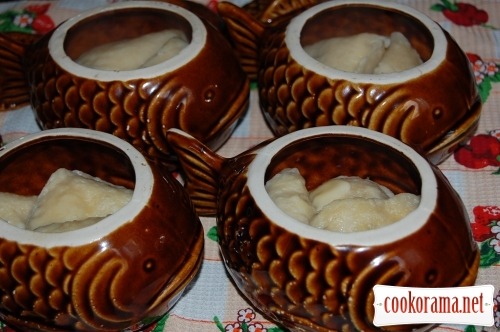 Bake in the oven for 15 minutes at 180 degrees. Serve hot in portion pots.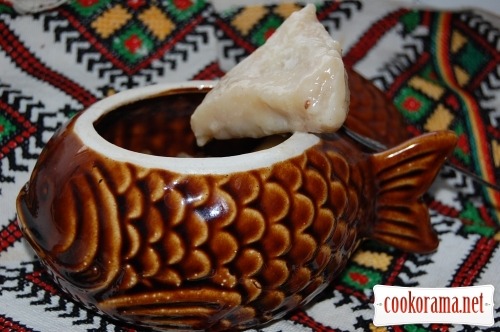 Bon appetit!