Salad with beans and herring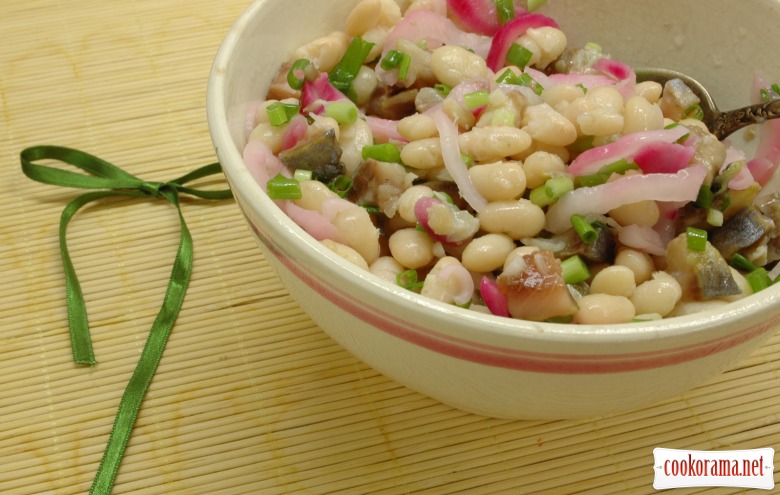 Ingridients
250 g.
200 g.
1 шт.
3-4 шт.
1 spoon
50-100 ml
50-100 ml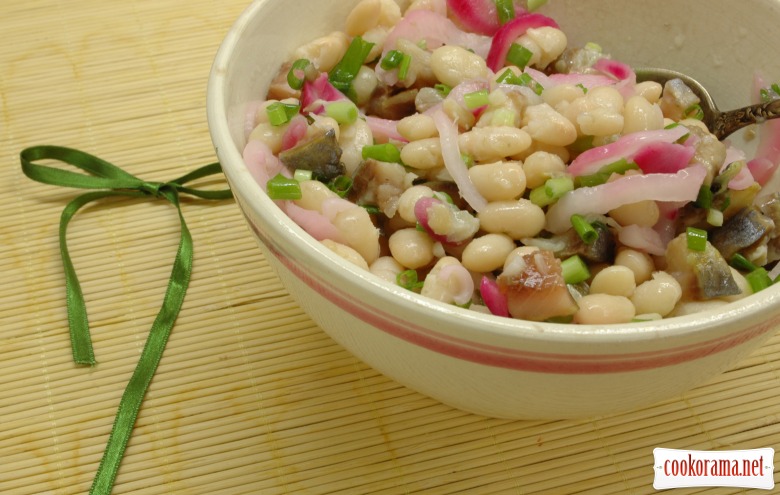 Salad suits well as a weekday dish. Recipe impresses with available ingredients and a good combination of them together. Beans can be taken canned, you can boil by yourself, any sort is good.

Preparation:
Carefully pour liquid out from beans, in the future it can be used in soups, side dishes, sauces. Chop the onion (I took the red, can be a normal bulb — white), pour with boiling water for 5-10 minutes. Carefully drain water, and pour onions with marinade consisting of water and vinegar in a ratio of 1: 1. Leave to marinate for 10-15 minutes.
Combine beans with sliced herring fillets.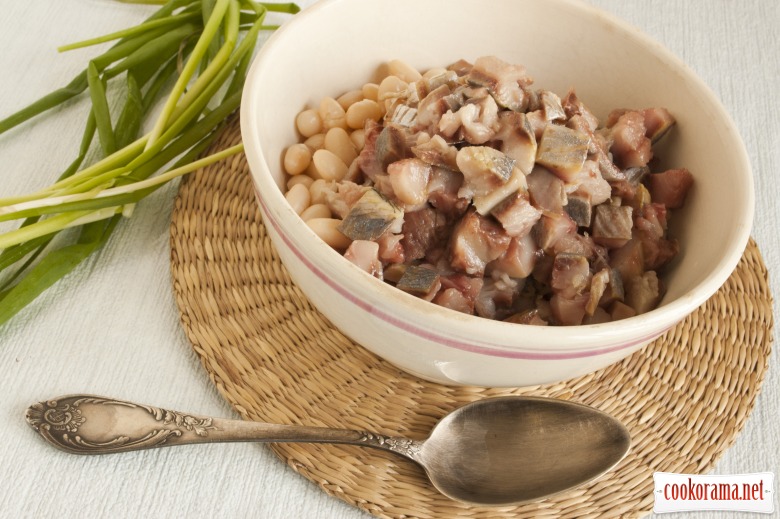 Add to salad marinated onions, pre-strained before, to stack the marinade. Fill with vegetable oil, add chopped green onion. Stir it. And salad is ready!))