Salad with herring and carrots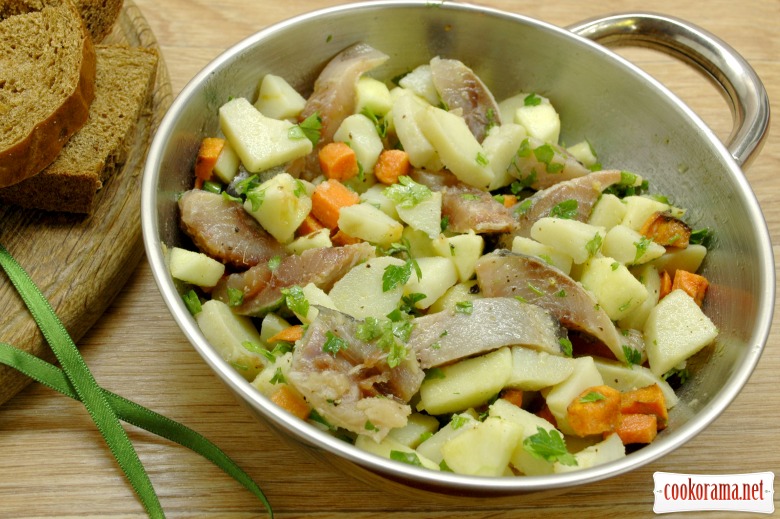 Ingridients
1 шт.
200 g.
1 шт.
1 шт.
2 g.
2 g.
2 шт.
20 g.
10 g.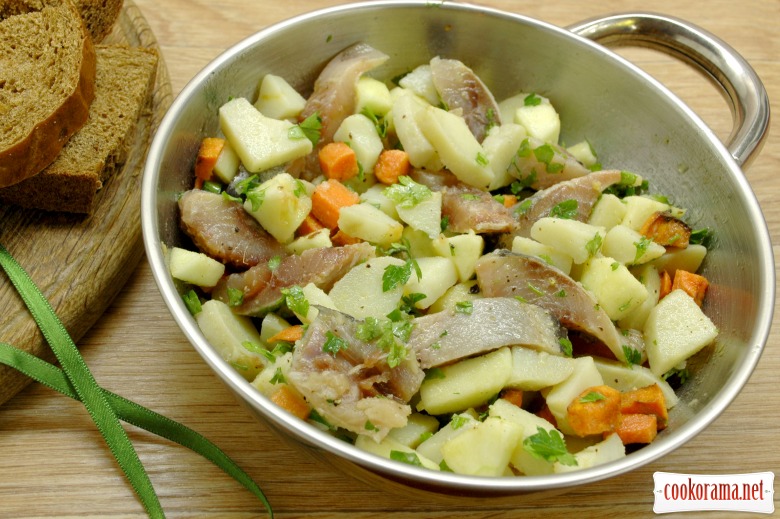 Salad with herring is always a good snack option. This salad I seasoned only with oil. In the original version was used filling of crushed garlic with olive oil. So, there is also such an interpretation.
Sliced apples does not darken if they are sprinkled with lemon juice.

Preparation
Herring is better to take the whole and cut into fillets by your own.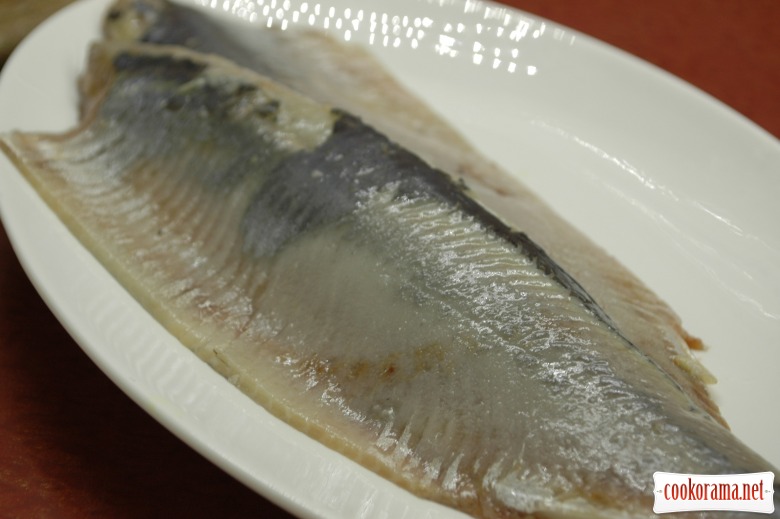 I needed for salad one half of the carcass, one fillet.
It should be cut into small slices.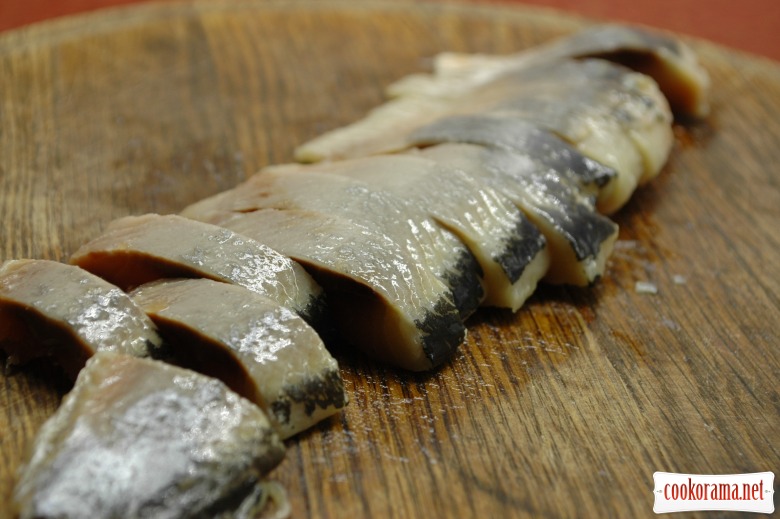 Wash and peel carrot, chop it and fry in oil. It should get soft.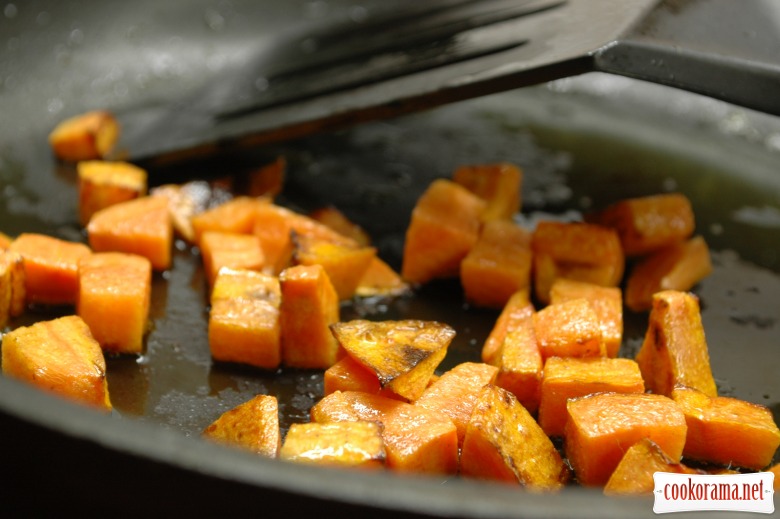 In bowl put pieces of herring, cooled carrot, boiled potatoes (peeled and diced), apple (diced pulp).
Add salt and pepper.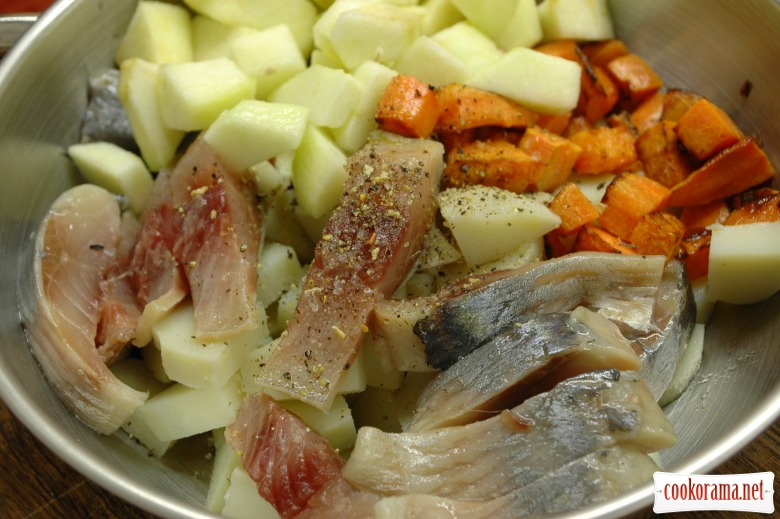 Add chopped parsley and capers, fill with oil and mix.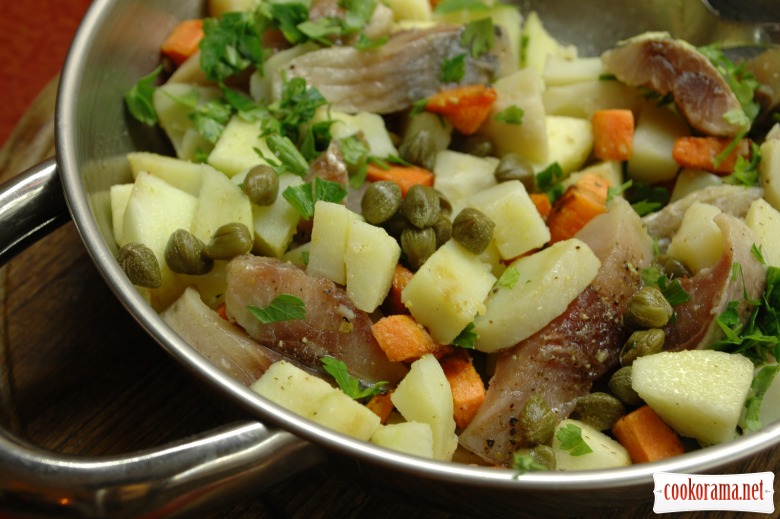 Serve it.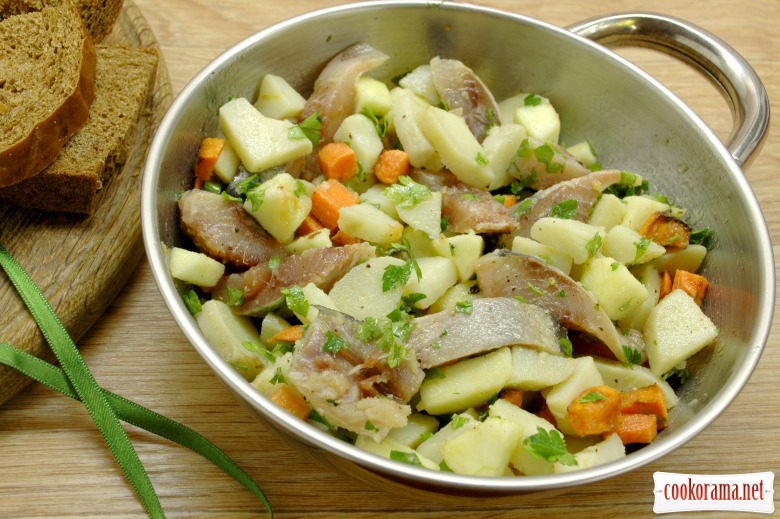 614

26 November 2012, 10:50