Salad "Blackeye and Co"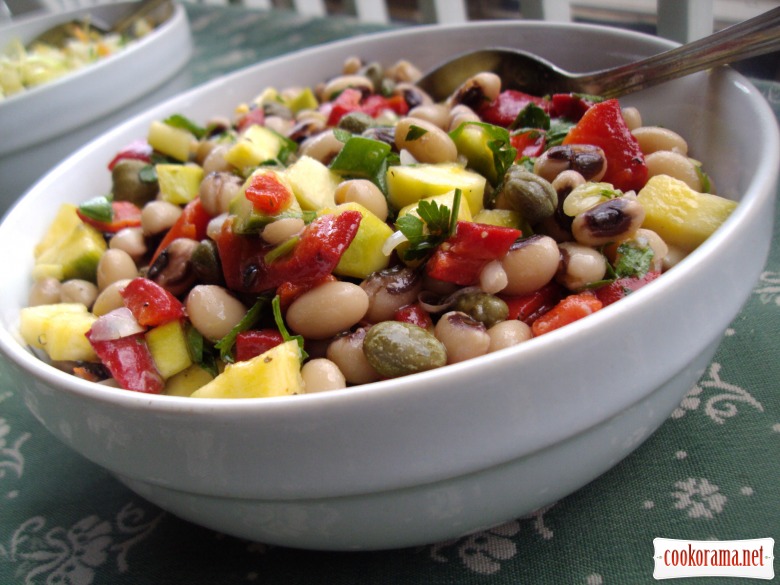 Ingridients
Dressing
125 g.
2 шт.
1 шт.
30 g.
3 шт.
Ingridients
60 g.
30 g.
10 g.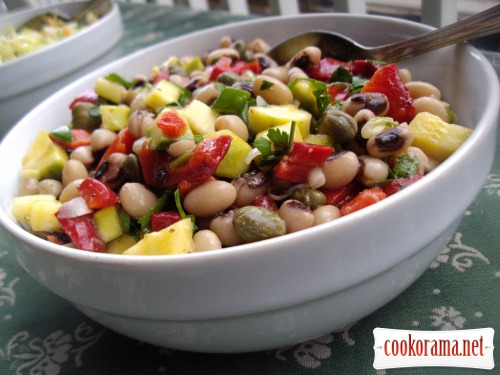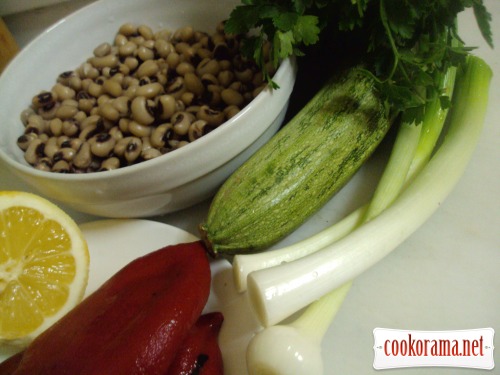 Preparation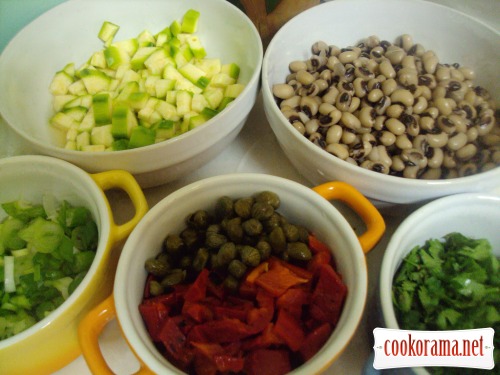 Boil till readiness, pre-soaked beans overnight. Pour the water out and cool.
Dice zucchini, pour with a lemon juice. Marinate till beans are cooling.
Dice the pepper, chop the onion and parsley (cilantro).
Wash the capers and pour the water out.
DRESSING: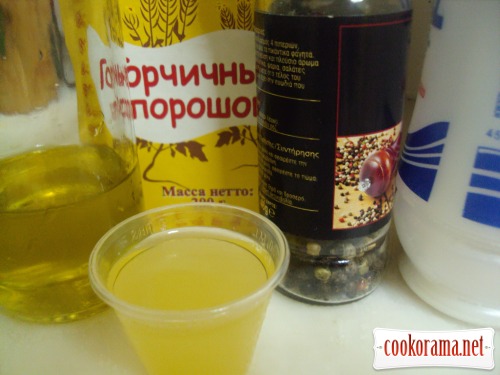 Mix all the ingredients in a smooth mass in a blender.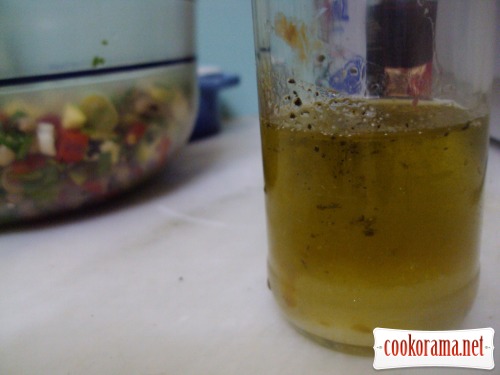 Mix beans with vegetables in a salad bowl, zucchini without lemon juice.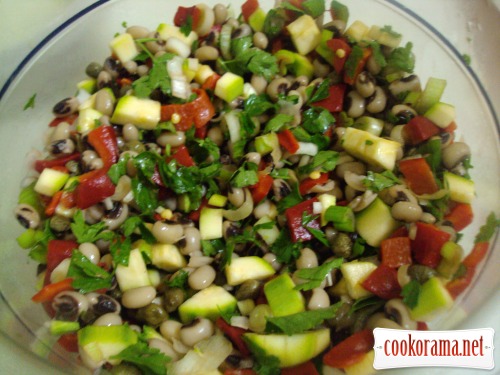 Add dressing and mix well.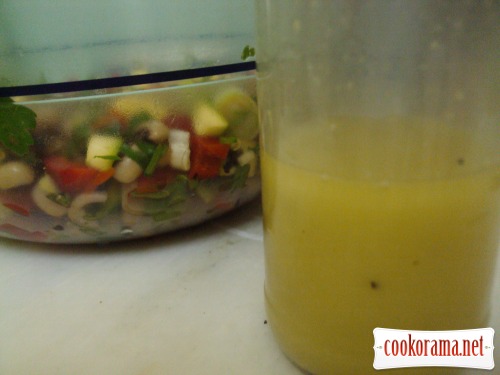 Leave salad for 1 hour at a room temperature, and then cool it in the fridge.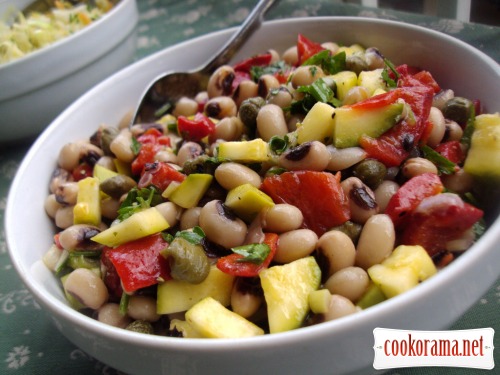 Bon Appetite!!!