Chocolate-cherry cake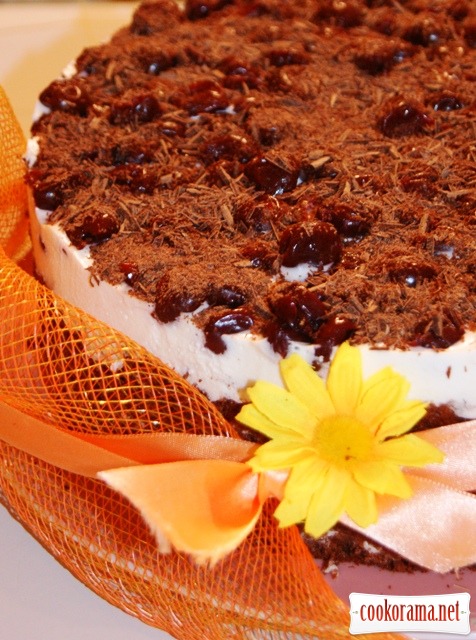 Ingridients
380 g.
3 шт.
100 g.
15 g.
40 g.
600 g.
110 g.
1 g.
350 g.
3 g.
40 g.
||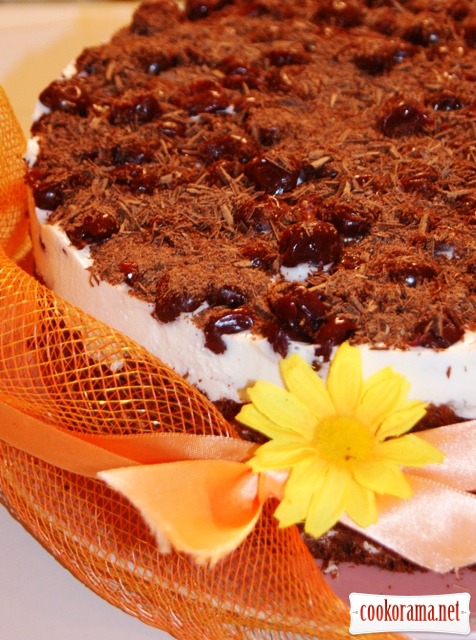 So ends our summer competition! and I wanted,my dear residents of cookorama, to treat you all with delicious chocolate cake with cherries! The cake can be said — authorial, and was invented and baked by myself in your honor! Thank you all for your wonderful summer, so beautiful and original recipes, thanks to all for your kind words and support!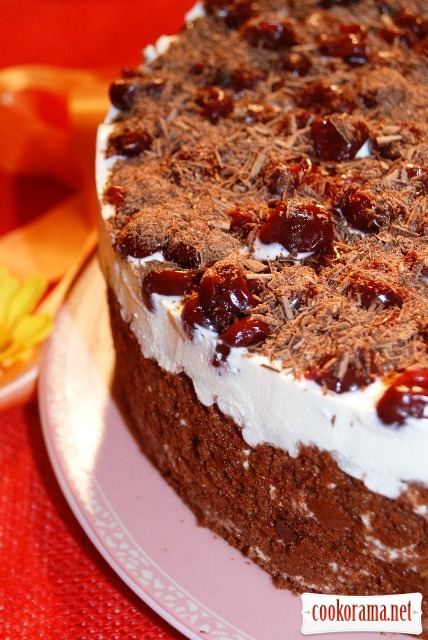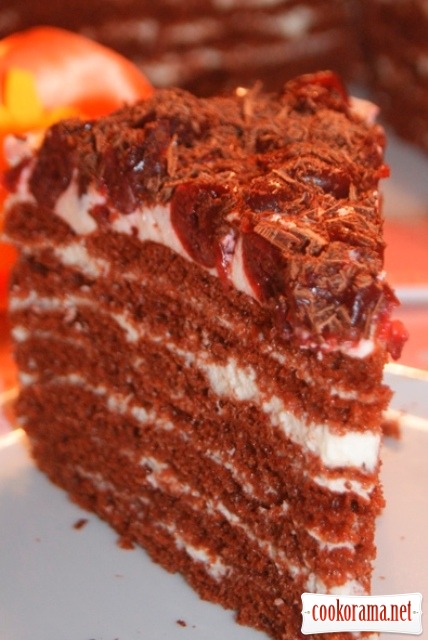 Preparation
Slightly mix condensed milk with eggs.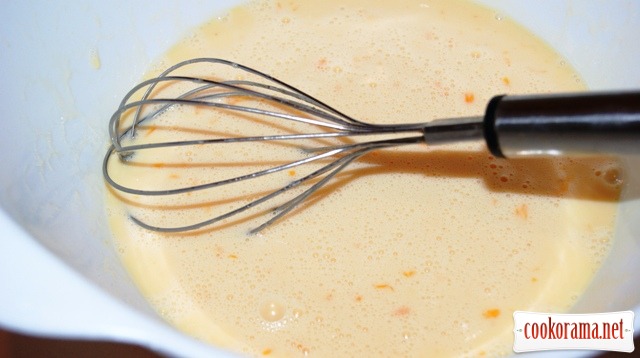 Sift flour, baking powder and cocoa. Combine with milk-egg mixture and stir with shovel well. Dough should be as for fritters.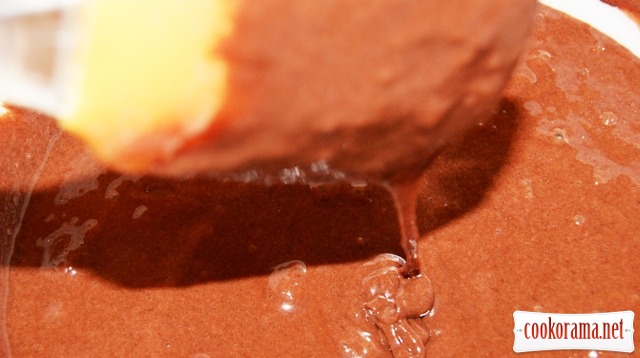 Draw on baking paper circle of 22 сm in diameter (I can put two in baking sheet. Put in middle of circle 2 full tbsp of dough and spread thin layer all over the circle. Bake in heated at 200 ℃ oven for 5 min. Remove from paper hot, otherwise you won`t remove it! Orientate to your oven! I got 8 flat cakes, I made last flat cake very thin and baked drier, because, we`ll make crumbs from it to décor sides.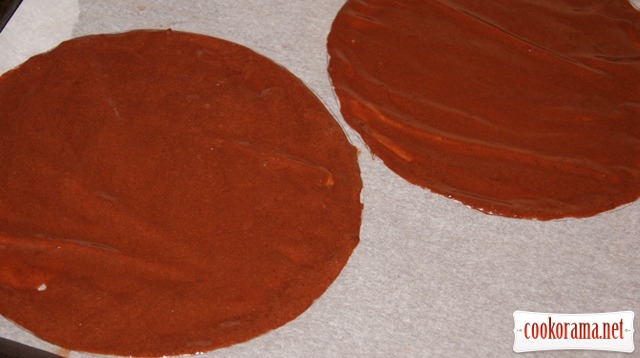 Mix whites with sugar powder into stable peaks. Put 150 g aside.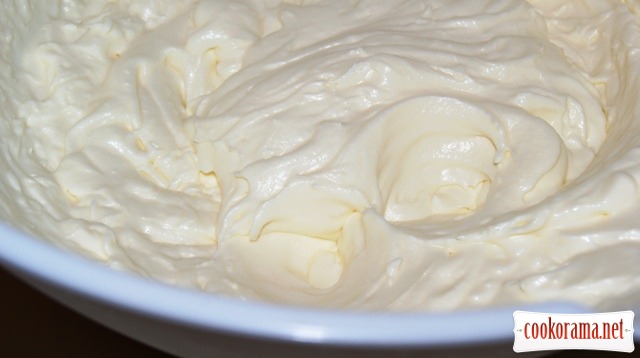 Smear flat cakes with cream.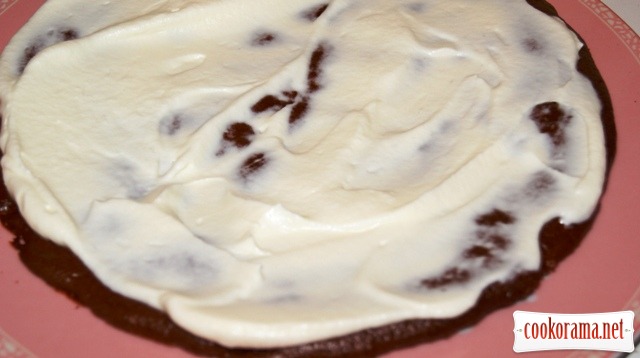 Do not smear upper flat cake with cream. Smear sides of cake with cream and sprinkle with crumbs.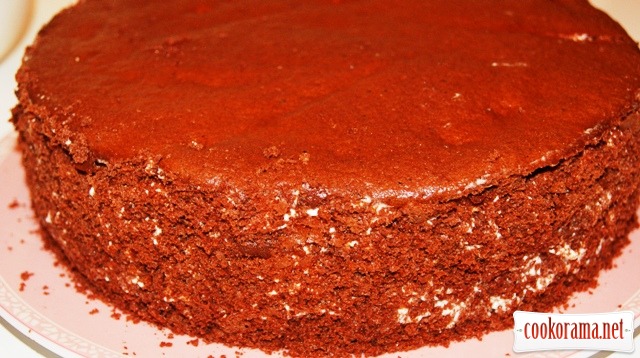 Put ring on cake. Soak gelatin in cold water for 5 min. From remained cream (150 g) put aside 2 tbsp and heat, dissolve in hot cream squeezed gelatin and adding gelatin mass to rest of cream, stir well. Pour cream on top of cake and bending aside let it spread all over the surface.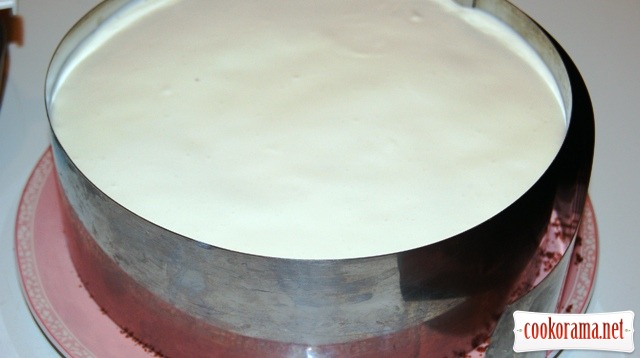 Take slightly blanched cherry with sugar before and put in colander, to drain all liquid, spread all over the surface of cake.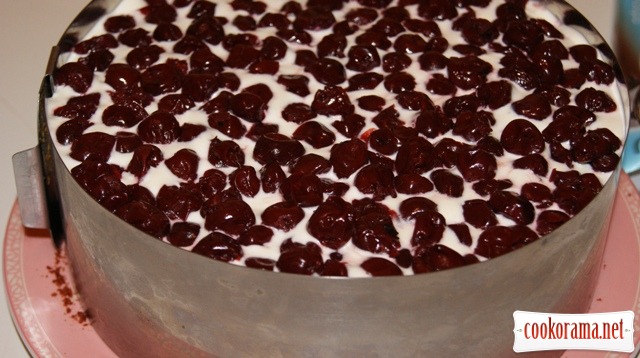 Put cake in the fridge, let it cool well. Carefully cut sides of cake with sharp knife and remove from form. Top with chocolate.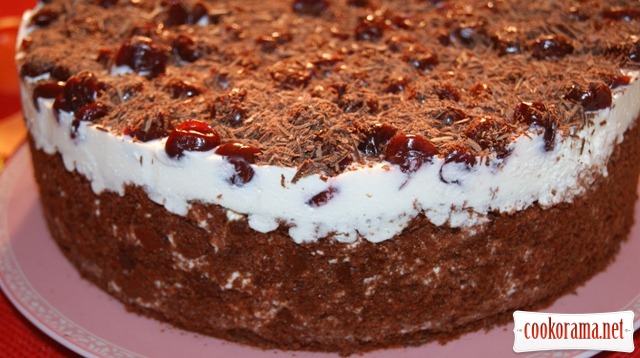 Cake can be freezed, but in hour before serving shift it on medium shelf of fridge.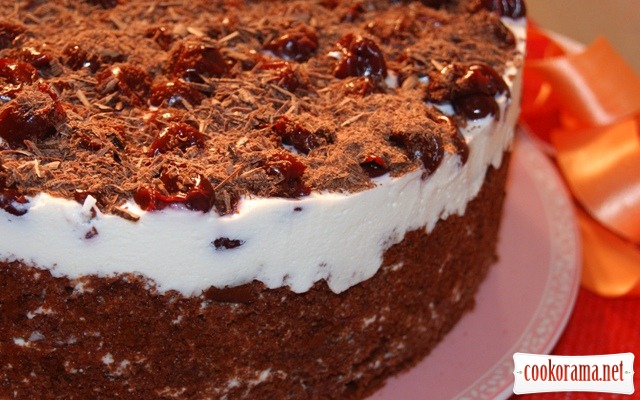 Enjoy your meal!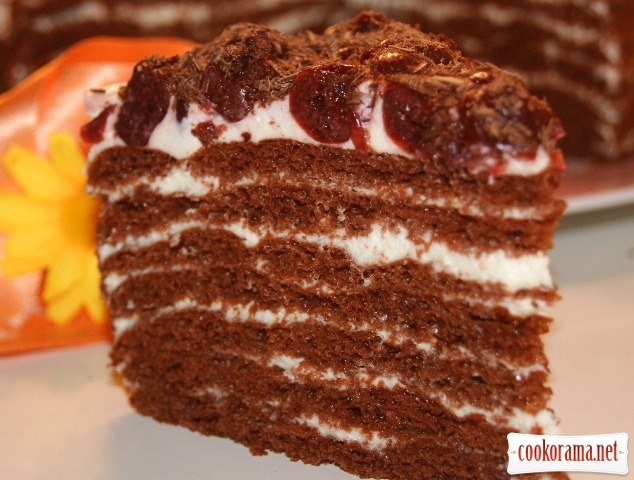 |